Halloween Mix & Match Nails with SpaRitual
Hello lovelies,
It's very exciting day for me because right now I'm travelling to London for the Cosmopolitan Blog Awards! I'll be joined by Alice (One Nail To Rule Them All) and Sammy (The Nailasaurus). I can't wait to see the girls again, I'm sure we'll have a blast! Have fingers crossed for us, it would be so awesome if a nail blog would win the Best Established Beauty Blog category.
Back to the nails though...
I've been asked to do some Halloween themed nails with SpaRitual polishes and fingers crossed, they might get featured in their brochure :) So what have I done?
I have created the same base for all nails using SpaRitual Solaris and then I've painted a yellow circle with Positive Vibe. Then I've painted a different Halloween designs in black on each nail. You could do this with polish or with acrylic paint. I've used Nsi Prism Paints in Deep Secrets.
Here's also a picture tutorial for one of the designs ;)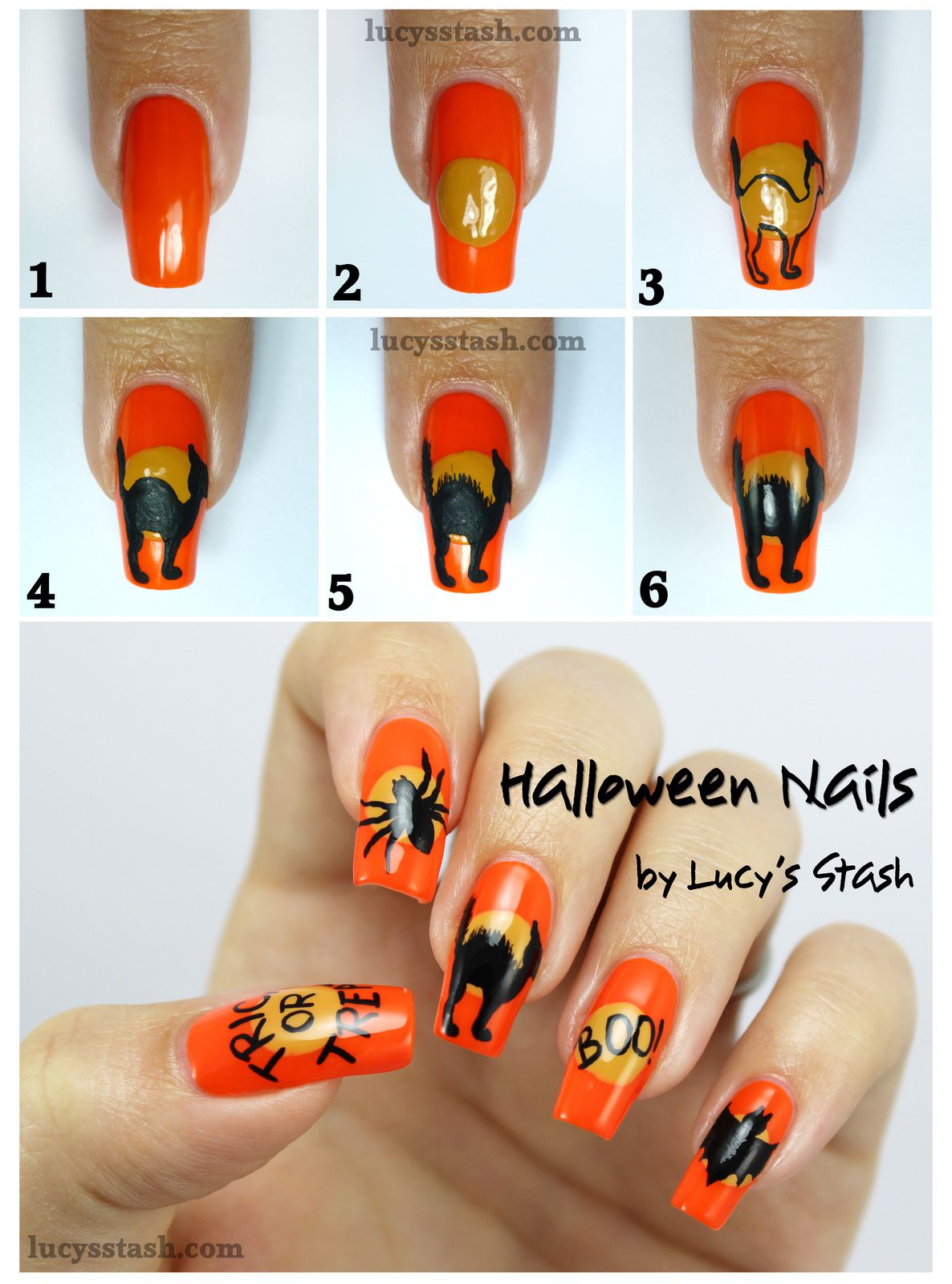 I really love how the nails came out and that each looks so different! They are probably the best Halloween nails I've done to date...what do you think?
SpaRitual polishes are available at Sparitual UK and Sparitual US and at Feelunique.com
So wish me and the girls luck, I'm logging off and I can't wait to be in London and at the party with some drink in my hand! Lucie x