Barry M Aquarium Collection - New A/W Shades Persian & Atlantis | Review & Swatches
*PR samples
Hello lovelies,
Hope you've had a good Halloween! Today I want to show you two new A/W additions to the Barry M Aquarium collection - Persian and Atlantis.
"Dare to wear these beautiful mystical Aquarium Nail Paints. Persian glistens gold through metallic mulberry hues, and changes tone as you move. Wear Persian alone, or top it with the stunning Atlantis, which is crammed full of twinkling glitter particles in a variety of gorgeous jewel colours including purple, pink and blue."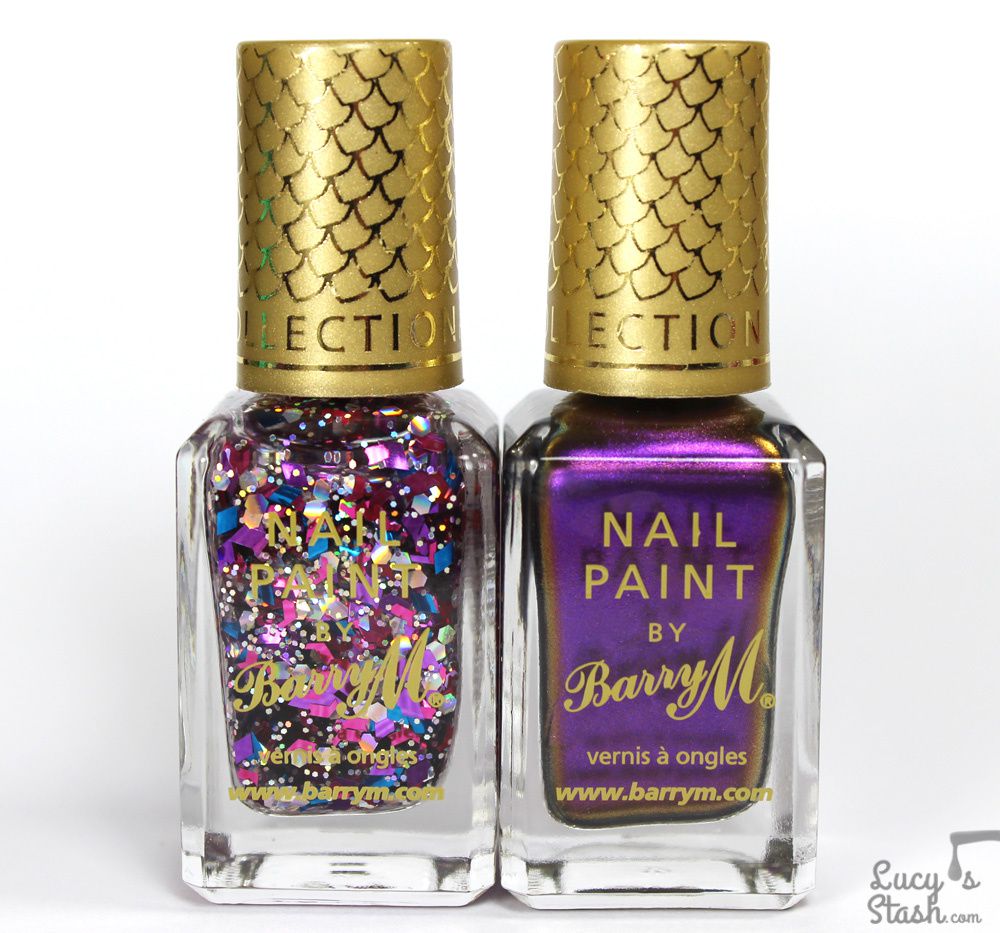 Persian is a stunning multichrome polish with shades changing from blue to purple and burnt orange and sometimes a bit of gold. The formula was a bit runny but good to apply when I didn't overload the brush. I've applied two thicker coats for the coverage in the pictures. I think next time I'll apply just one coat over black o add even more depth to the colour. I expected it to be streaky but I was pleasantly surprised. It dried fast and smooth and topcoat added that extra gloss we all like :)
Atlantis is a mix of glitters in a clear base that is meant to be worn over Persian but it would look cool over other colours like black and purple. Atlantis is quite unique because the glitter mix contains different glitter shapes like diamond, hexagon and some irregular shapes in silver holographic, magenta and blue colours. The formula itself was good and not thick at all but because the glitter can be a bit chunky I did have to play with the glitter placement a bit and make sure it's not sticking out of my nail. I definitely needed a coat of topcoat because the glitter caused an uneven surface.
Both Persian and Atlantis are very nice additions to the Aquarium collection and I'm glad I got to try them. Plus they have that cute gold cap with fish scale pattern.
These shades launched at the end of September and are still available at Barry M website and at Superdrug and Boots stores.
Have a nice weekend! Lucie x
*PR samples