Barry M Silk Collection for A/W 2014 - Poppy, Orchid & Forest - Review & Swatches
*PR samples
Hello lovelies,
I've just realised that I never shown you proper swatches of the gorgeous new releases for Barry M Silk Collection in darker autumnal colours. There were three new colours added to the Silk Collection and all three have smooth satin finish.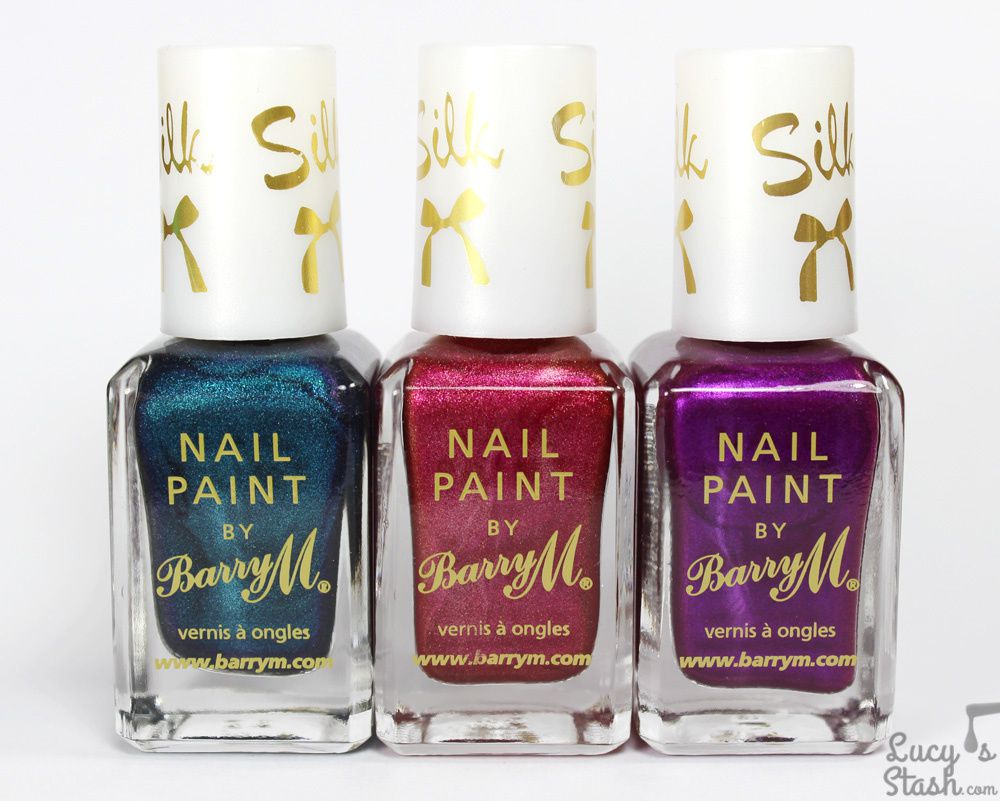 Poppy - berry magenta with satin matte finish. Poppy has gorgeous warm colour with very fine sparkle that is muted by the satin finish but comes to life if worn with topcoat. It applied very nicely and is well-pigmented. I've applied two regular coats and no topcoat.
Orchid - rich, blue-based purple with satin matte finish. Orchid is beautifully vivid and stunning purple. The formula was easy to work with and nice to apply and this shade was also well-pigmented and opaque in two coats. The finish wasn't streaky at all and I'm not wearing topcoat.
Forest - blue teal with satin matte finish. I would probably expect Forest to be more green than blue but despite the name the colour itself is very nice teal. It also has this subtle shimmer to it. It applied nicely and two coats were fully opaque. I'm not wearing topcoat.
This range is meant to be worn matte - either without topcoat or topped with matte topcoat to prolong the manicure. BUT they also look stunning with topcoat. These polishes have fine shimmer to it that completely transforms the polish when you add topcoat. I really like how well-pigmented they all are, they will be great for nail art, in fact I've already done one nail art with them here.
Barry M Silk collection and the rest of the range is available at Barry M website, in Boots and Superdrug stores.
Have a lovely day and stay polished! Lucie x
*PR samples