Gold Foil Aztec Print Nail Art Design
Hello lovelies,
Hope you're all having a good weekend and snatched some good deals on Black Friday! I'm kind of going through a creative and writing block and I'm struggling to juggle everything atm. How do you do it? How do you juggle personal life, swatching, doing nail art, writing blog posts, be active on social media etc.? Of course this mostly goes for those of you who are also bloggers. I'm finding that blogging takes up all my time outside of work and I think I will have to slow down soon or it won't end up well. BUT I can't slow down because I have too many commitments! Oh dear, this is going to be fun! I don't even know why I'm venting lol!
Anyway, today I want to show you an experimental nail art I've done a while ago...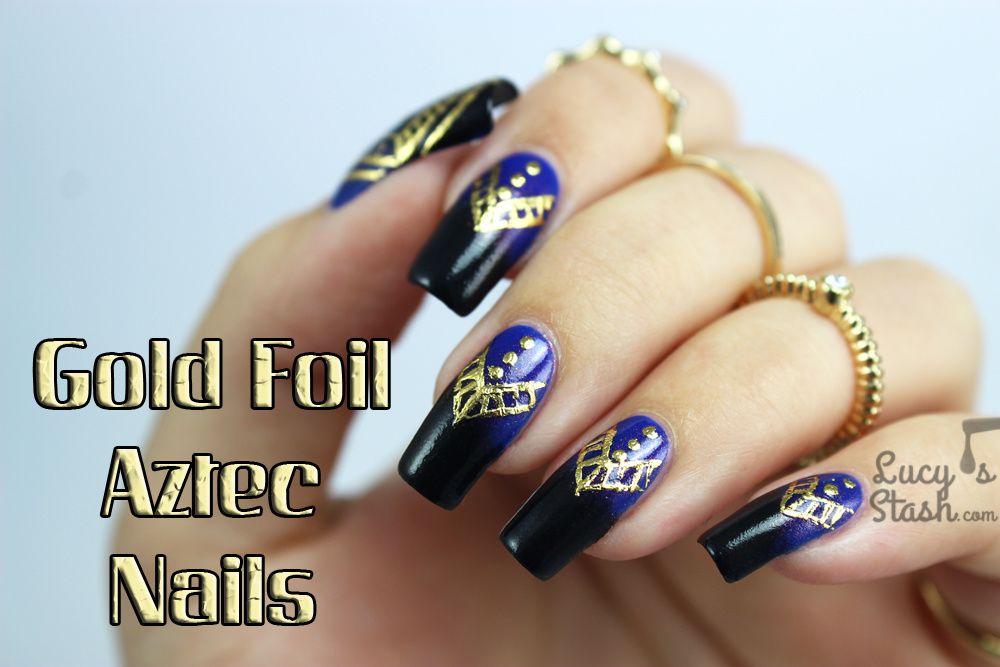 Yes, I'm doing Gold Foil Aztec style design! I wanted to use nail foils again but not just for some abstract design but for something more delicate.
I have started with three coats of Cirque Midsummer Night (reviewed here) and then I've created a black gradient using sponge and Cirque Memento Mori. The next step is to create the gold foil pattern. I've painted on thin lines of foil glue with thin brush. Once the glue dried, I've pressed on the gold foil. I've then finished off with water-based topcoat (Dance Legend AQUA Genetic). Water-based top coats don't make your manicure last really long but they don't ruin the foil. Alternaive would be a gel topcoat but the polish underneath would have to be completely dry first.
The only problem I had was that foil didn't stick to the glue in few places so it's not perfect. It's also a bit difficult to make intricate patterns with the nail foil glue, it works so much better with gels.
What do you think of this design? I'm not really sure myself if I like it or not...
Have a good weekend and don't spend all the money, Cyber Monday is coming! :D Lucie x