Nailvengers Assemble! - New Year's Eve Nails
Hello lovelies,
It's the last day of the month (and year!) and that means the Nailvengers Assemble! challenge. Joining me in the challenge will be Sammy (The Nailasaurus), Alice (One Nail To Rule Them All) and Allie (Brit Nails).
This month's theme couldn't be anything else than New Year's Eve Nails! I've opted for elegant black and gold with matte finish. I started with a coat of Cirque Memento Mori, then added the gold glitter Rimmel Bling Thing. I have stamped the thumb with China Glaze Passion and Bundle Monster plate BM-H14 from the Holiday Collection set. Then I've used China Glaze Passion again and painted on the 2015. Lastly, I've used OPI Matte Top Coat to 'mattify' the whole manicure.
I'm not very happy with how the thumb turned out and it ruined the whole manicure but I'm really liking the other nails. I've also prepared a small collage of some of this year's Nailvengers Assemble challenges I did: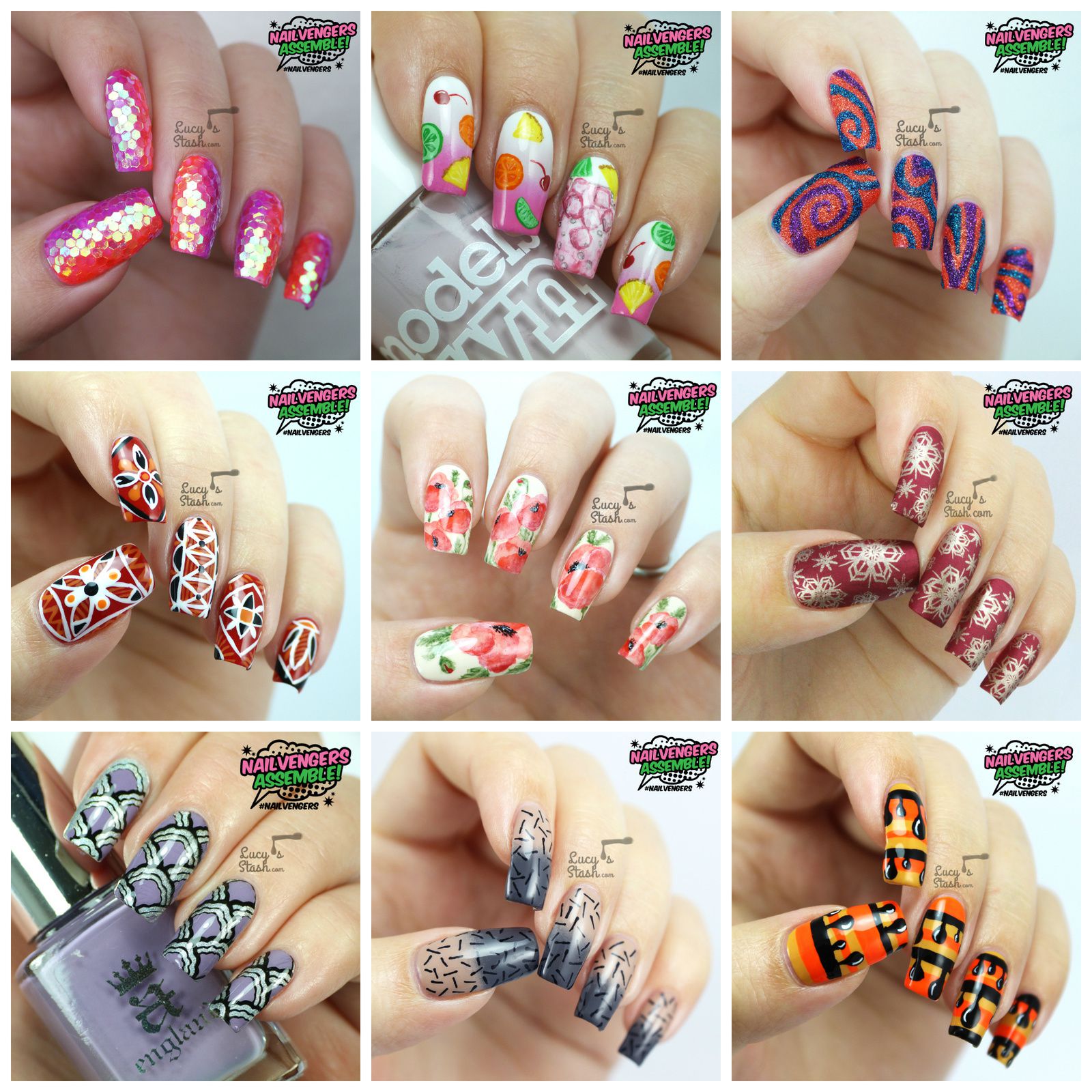 I wish you all Happy New Year and all the best in 2015! See you tomorrow ;) Lucie x