Guest Post: Cubbiful at Lucy's Stash!
Hello lovelies,
I'm back home form holiday and wedding (yes, I'm working on more wedding posts ;) but I'm still pretty busy so I'll show you another talented blogger and her nails. This time it's a cool Portugese blogger Mina aka Cubbiful.
I am so excited to be writing as a guest for Lucie. I have been a follower way before I even thought of blogging myself, so you can imagine how insane it feels to be a guest here. Thank you, darling and kissies to you for the invite :)
I totally forgot to introduce myself, so here goes: my name is Mina and you can find me showing off my nail art at Cubbiful.
I've prepared something simple and cute for you today, which I hope you'll enjoy: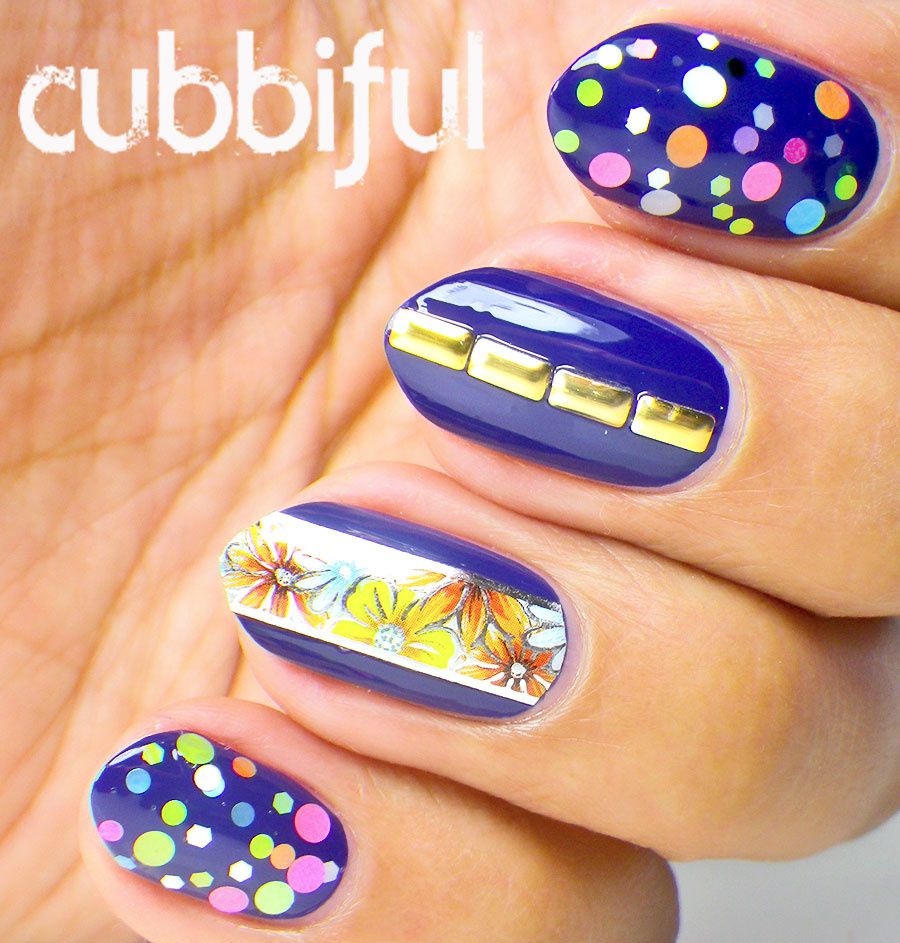 Skittle and Skittlete manis are some of my favourite - they combine different elements and they're good for those days when you can't decide on just one design to have on your nails.
This was the case - I wanted to do so much, I ended up combining it all into this.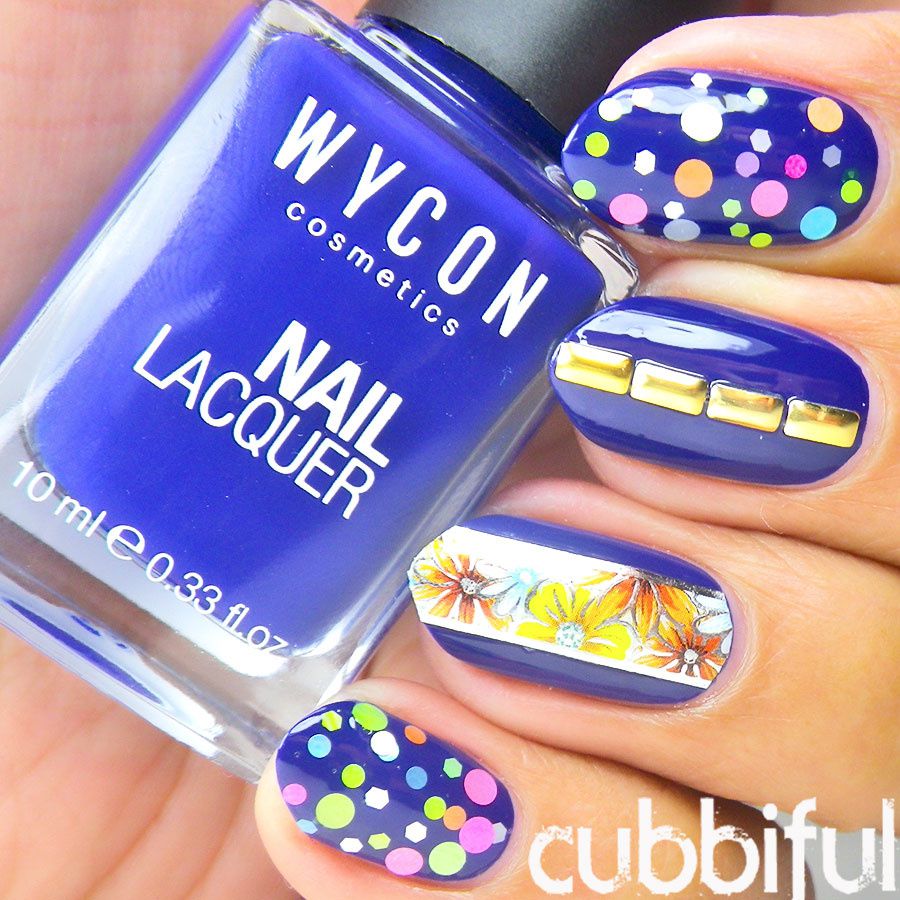 I started by applying the same background to all my nails. This beautiful deep blue shade is Wycon No.701.
To those of you familiar to the Italian brand Kiko, this is sort of a cousin brand to that one.
They also don't test on animals and they offer both nail polish and makeup products of high quality at a medium price range.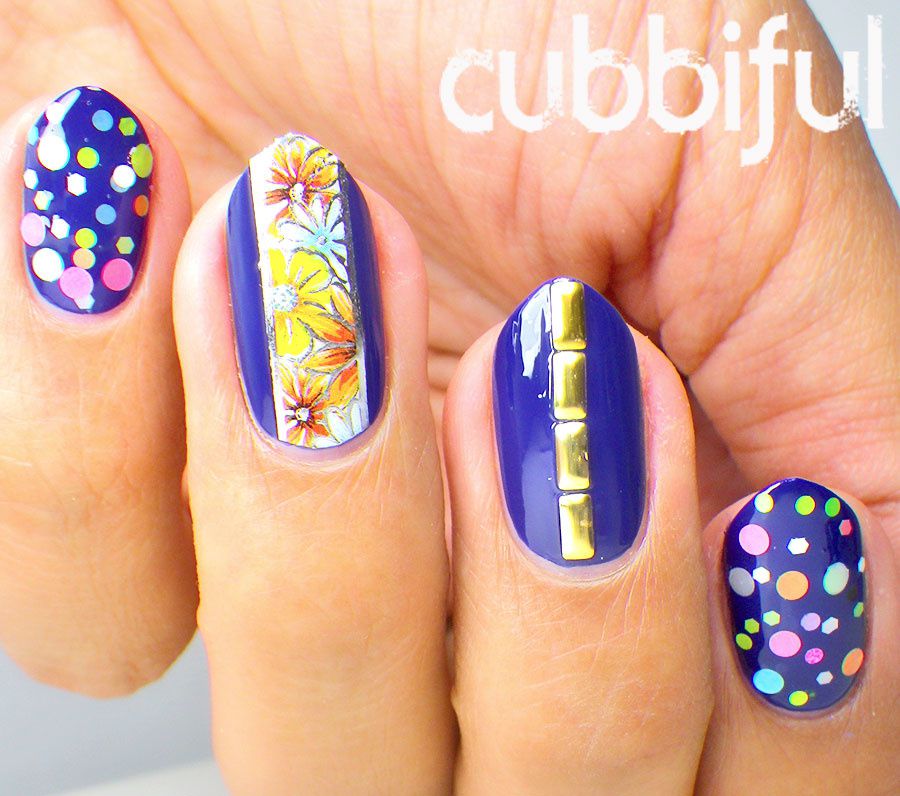 As for the nail art, I went with some colourful glitter placement on both my index and pinkie, using different size and shape sequins. On my ring finger I applied a floral waterdecal and my middle finger got a row of gold studs in the middle.
I hope this was one you enjoyed seeing - if you want to see more nail art looks make sure you stop by Cubbiful, or follow me on Instagram or Facebook.
It'll be lovely to see you all there. One final thank you note to Lucie - hope you're having a blast, dear! - it's been a real pleasure.
WOW, what a vibrant and colourful manicure! Thank you Mina for preparing this post for us and it was a pleasure for me too to have you here. Don't forget to visit and follow Mina's blog Cubbiful for a lot more nail art ;)
Have a lovely day everyone! Lucie x