Guest Post: Didoline's Nails at Lucy's Stash!
Hello lovelies,
The series of guest posts continues with a beautiful stamped manicure by Dorra aka Didoline's Nails. Every time I come across a French blogger I can be sure of great photos and nails and Dorra's work is just that. Today she prepared a look that I just adore! Here's her post:
Hi everyone ! I'm Dorra from Didoline's Nails and I'm honored to guest post for one of my favorite nail artists : Lucie of course :D She's now on holiday getting married ! Isn't that awesome ! Congratulations are in order, right? Today I'm here to share with you a very simple and delicate mani, that I hope you'll love ! The base of this manicure is Bleu Céladon by Yves Saint Laurent.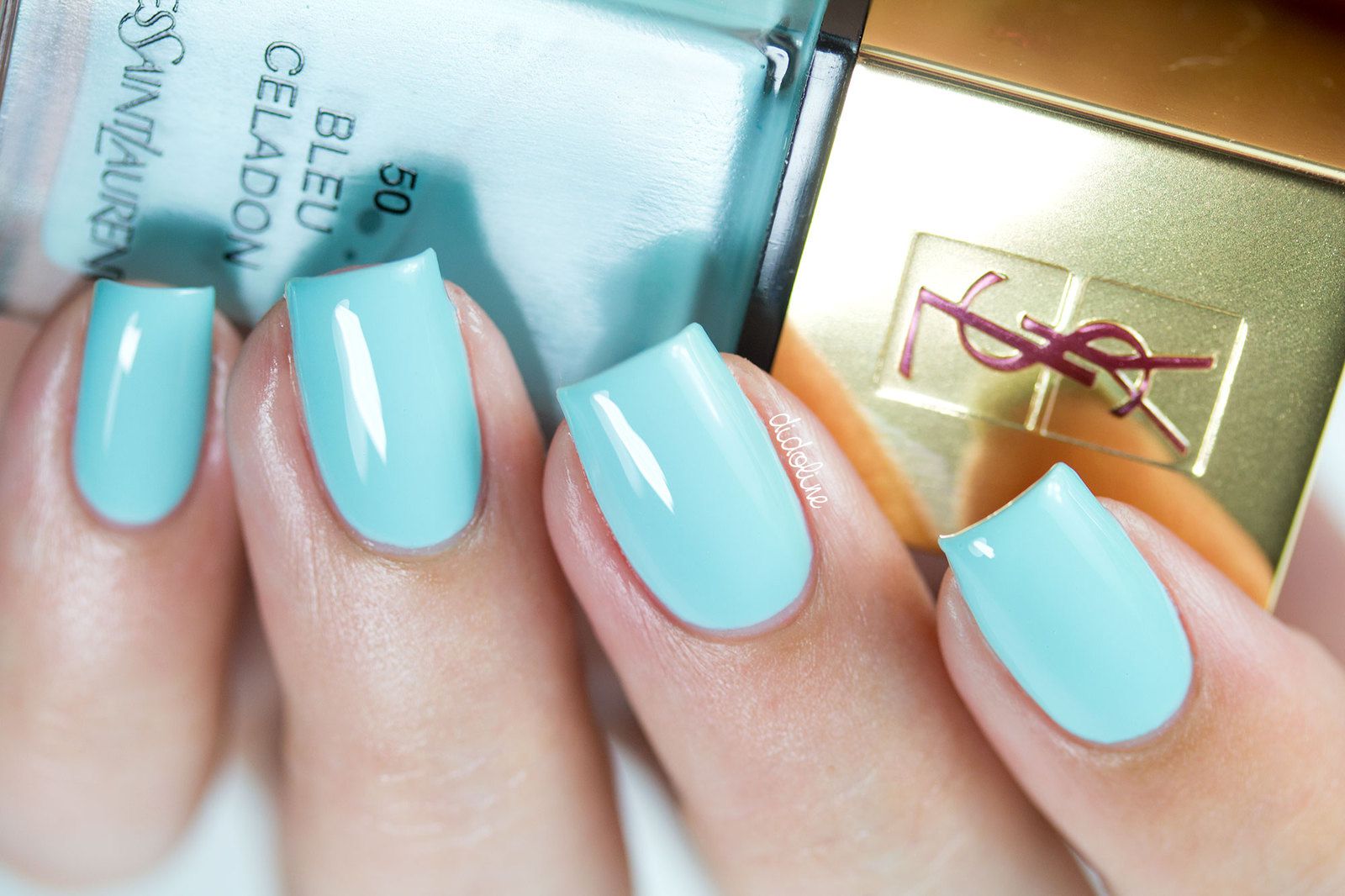 It's one of my favorite dusty light blues. I love everything about YSL nail polishes. The brush is wide, the formula is liquid and goes on well. Two coats are enough to reach full opacity, but the coats are so thin that you can definitely go for a third coat to get an even more vibrant color!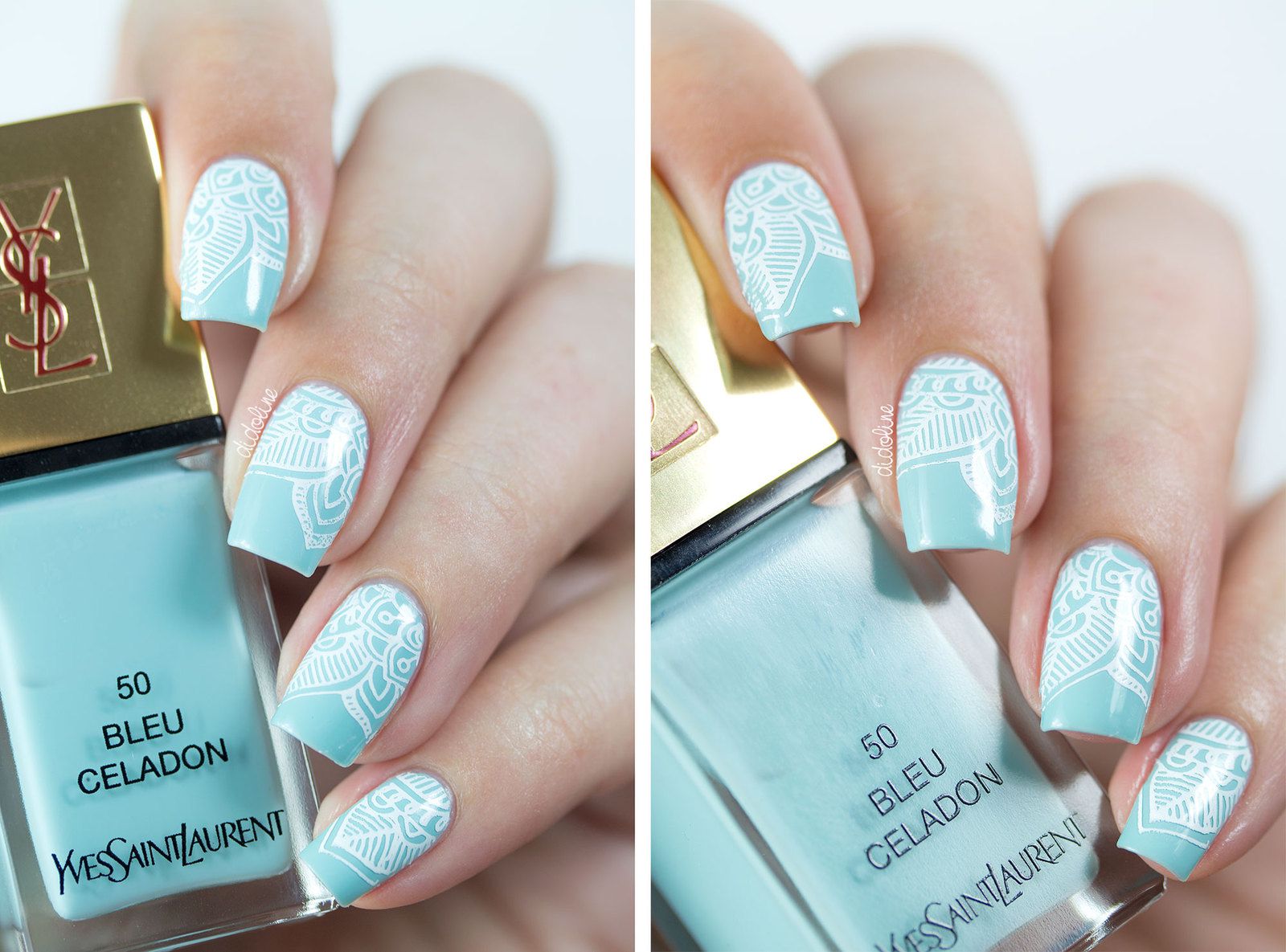 For the nail-art I went with my favorite technique : stamping. I love that you can get intricate nail designs in seconds using stamping plates. So I looked for a mandala lace kind of design. I ended up chosing a design that is on the Born Pretty Store BP-L008 stamping plate. It's the one in the right upper corner.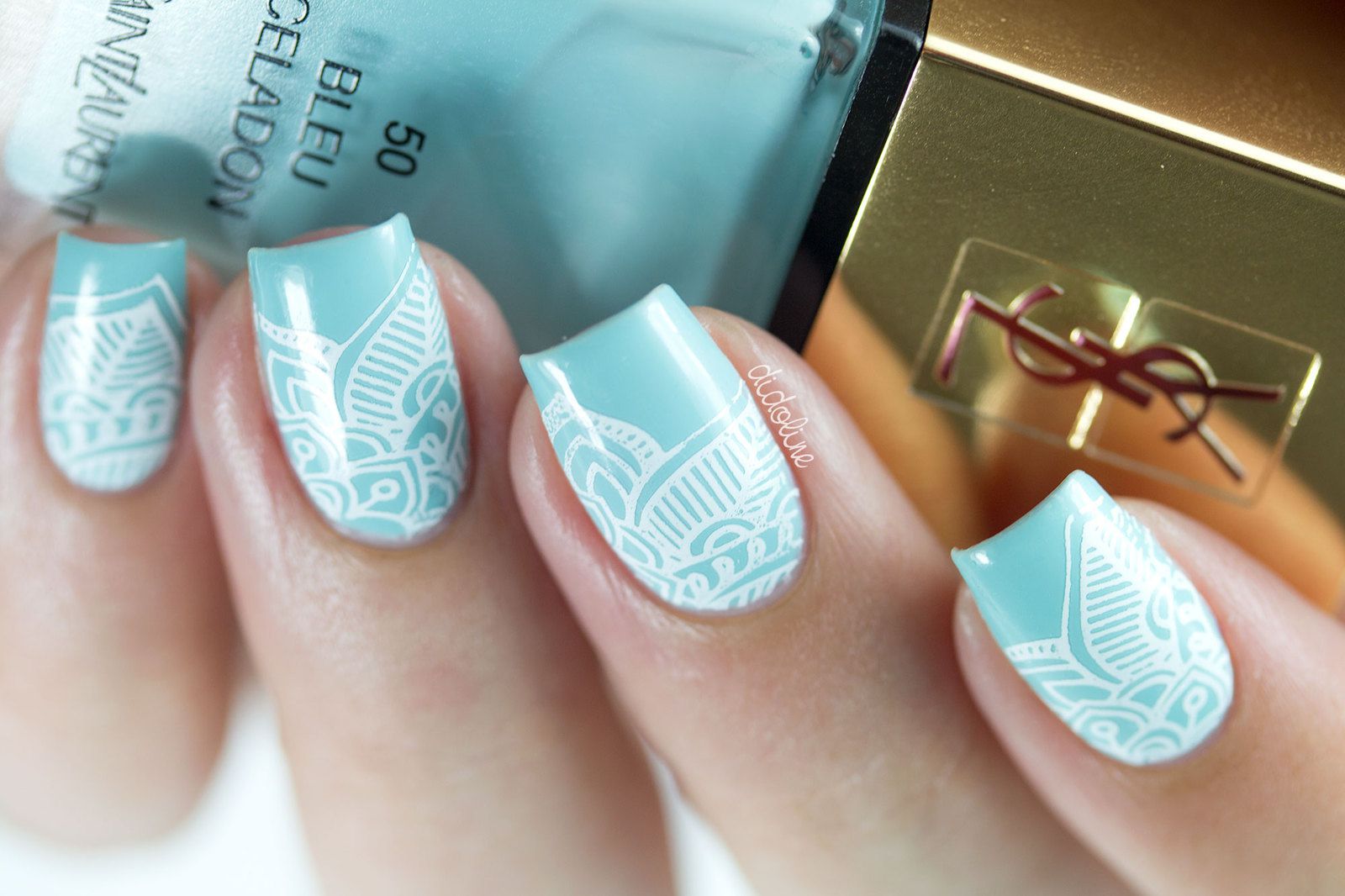 I stamped it using my favorite white, the special stamping white by El Corazon that you can find at Hypnotic Polish. It's opaque and doesn't wash out or smear when you apply your top coat. I then finished with my favorite fast drying top coat : Sèche Vite.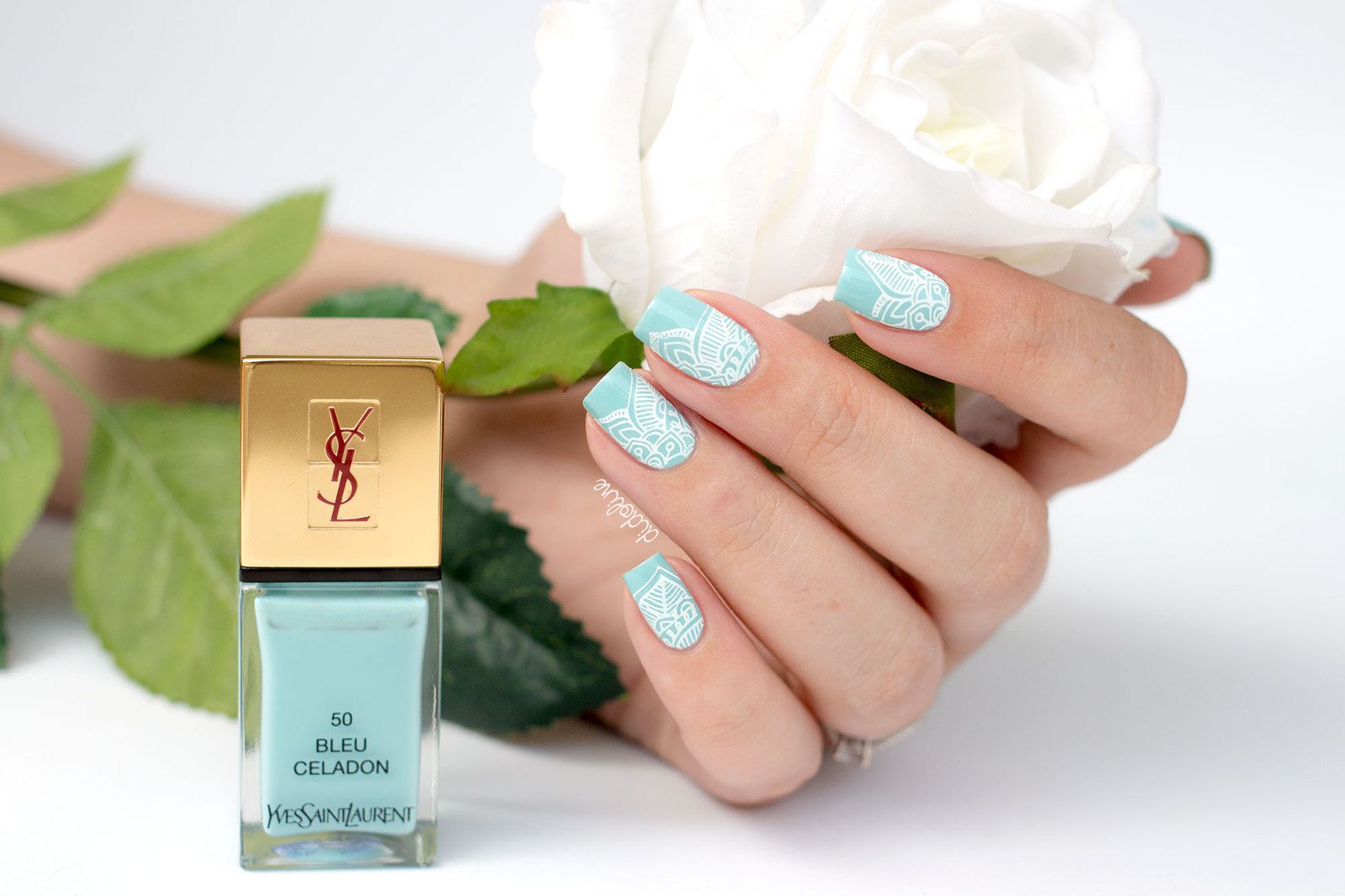 I really love how this mani looks. It's soft and delicate, don't you think ? Plus it's very simple to do, and that's the kind of mani I like to do for work or when I don't have much time to do my nails :)
Thank you all so much for taking the time to read my guest post ! Thank you again Lucie for letting me take your place on your blog today ! Feel free to check out and follow my Facebook and Instagram pages if you want to see more of my manis!
Thank you Dorra for a great post and beautiful manicure! That YSL polish is so beautiful by itself! You all don't forget to check out Dorra's blog and follow her on her social media channels, it's worth it :)
Have a lovely day! Lucie x