Guest Post: Very Emily at Lucy's Stash!
Hello lovelies,
So today is my wedding day! I'm not online but I have scheduled this lovely post for you to enjoy. I don't think I have to introduce today's guest blogger, it's only Very Emily! Emily is a veteran blogger and we all know Emily's stunning photos and stamping nail art and today she prepared a beautiful bridal manicure.
Words can't explain what an honour it is to be guest posting for Lucie today! I've been reading and loving her blog for years. She never ceases to amaze me with her impeccable nail art and professionalism. When I got the chance to guest post for her I jumped at the chance!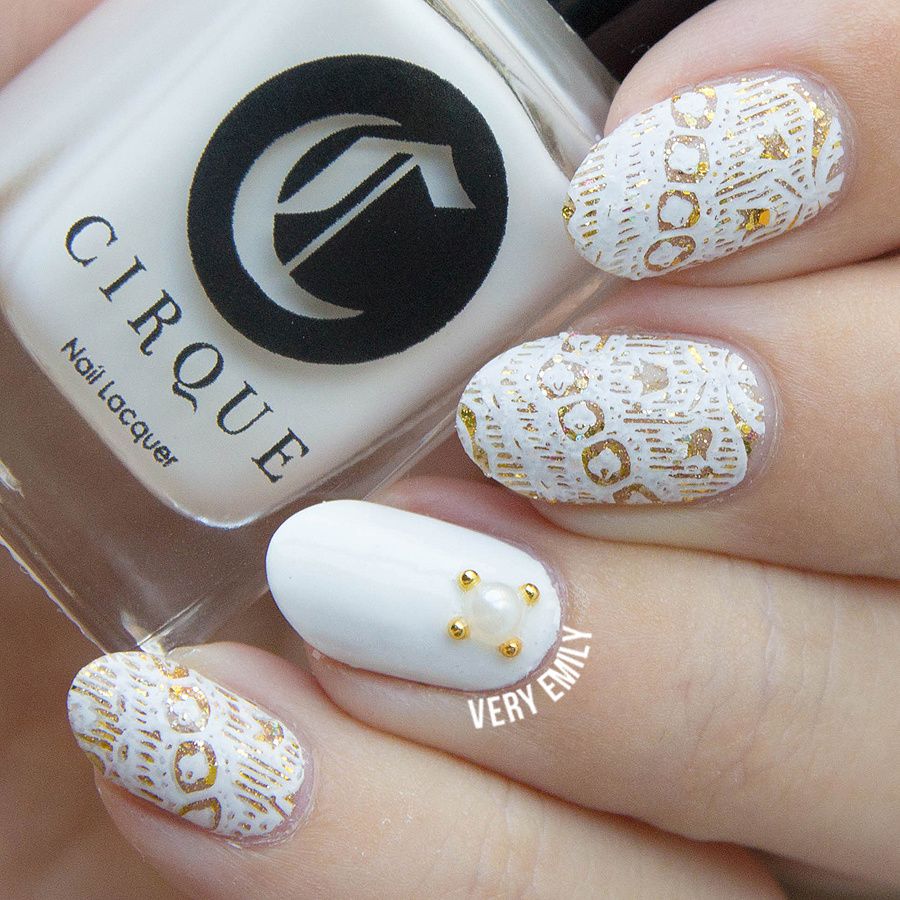 So I'll be your host today on Lucy's Stash, my name is Emily and I've been blogging for over five years on my blog Very Emily. Since Lucie is getting married I wanted to do some wedding nail art but nothing too boring like a French manicure. I wanted to really glam it up!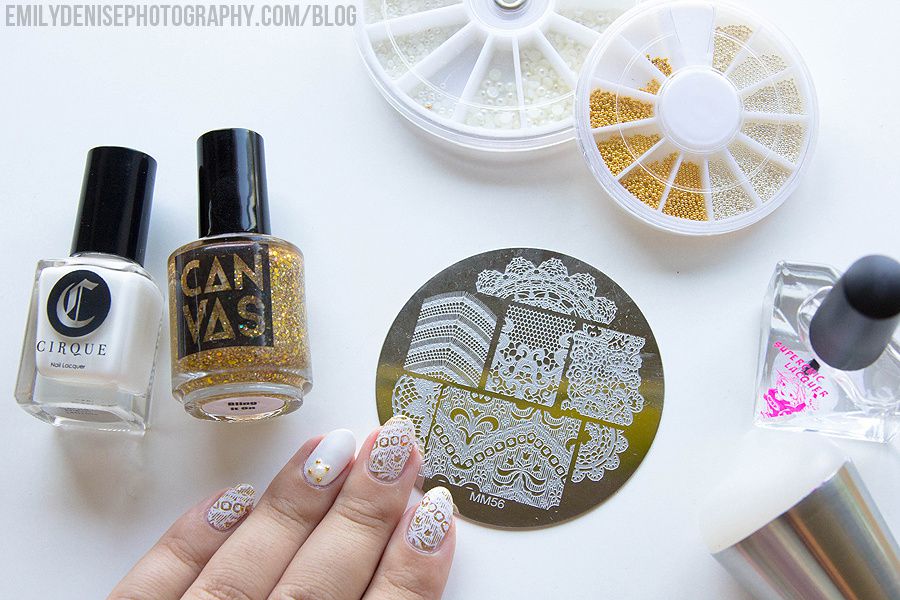 For my manicure I used my favourite white polish, Cirque Colors Carpe Diem, a beautiful gold glitter from a Canadian indie, CANVAS Lacquer Bling It On. I also used some white pearls and gold steel balls, both from Born Pretty Store. Stamping plate MM56 from Messy Mansion and white stamping polish from Mundo De Unas (not pictured). Finally Super Chic Lacquer Marvel top coat.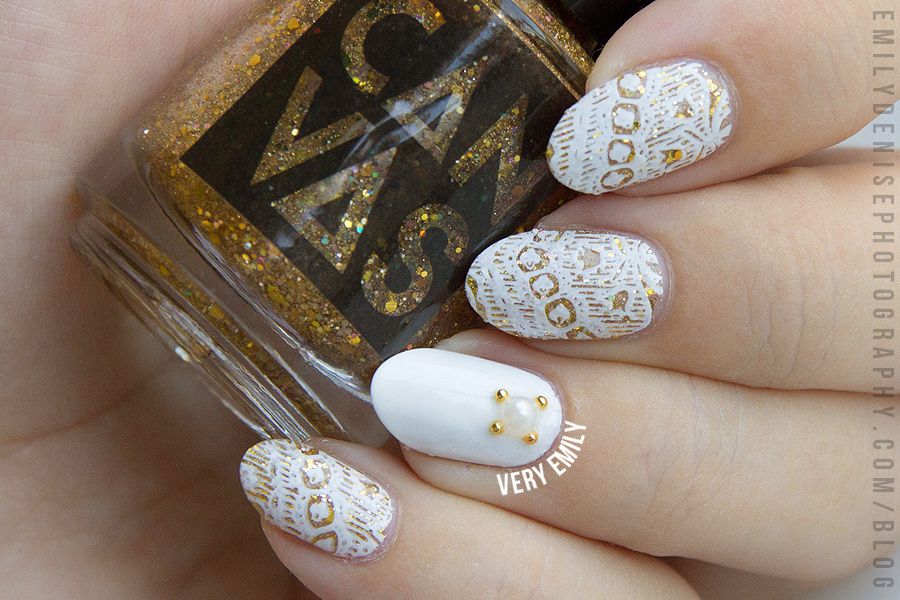 I started with CANVAS Lacquer Bling It On as my base on all nails except my ring finger where I used Cirque Colors Carpe Diem as my base. On top of the gold glitter I stamped using the Messy Mansion MM56 plate and Mundo De Unas white, with my Creative Shop stamper. Then I blinged up my ring finger with a white pearl and four gold steel balls. Finished the look with glossy top coat, Super Chic Lacquer Marvel.