Guest Post: Chevron Nail Art from Christine aka Serenity Nails
Hello lovelies,
Today's guest post is from an Aussie blogger Christine aka Serenity Nails. Christine is a master swatcher but she ventures into nail art as well and I'm hapy to welcome her on my blog :) Over to you, Christine...
Hi guys!
I am honoured to be here on Lucie's blog today while she is enjoying her holidays! Just like you, I am a long time admirer of Lucie's work and am constantly in awe of her her talent! For those of you who don't know me, I am an Australian blogger for Serenity Nails and most of time is spent swatching polishes, but today I have created a little nail art post for Lucie. I hope you enjoy it!
This nail art was inspired by a mutual blogger friend of ours, Nathalie from La Pailette Frondeuse, however I have recreated it using different colours.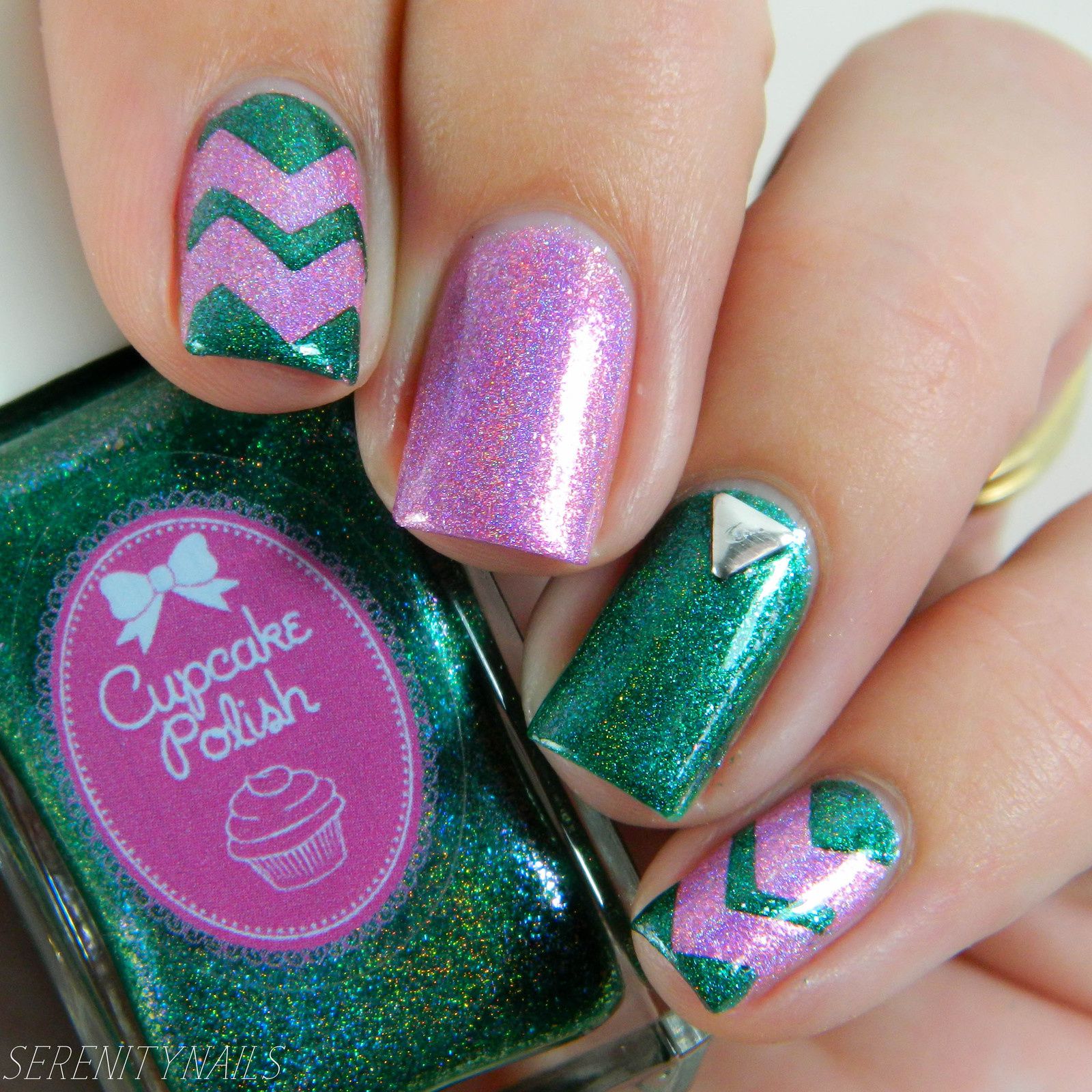 Both the polishes I have used here are store exclusives from Color4Nails by Cupcake Polish. The gorgeous emerald green is Enchanted and the pink is called Whimsy.
I created a zig-zag design on my pointer and pinkie fingers using some nail vinyls, then added a silver triangle charm from Emily de Molly on my accent finger.

This was a simple look to create but still so pretty and I love that the two colours compliment each other so nicely.
I hope you've enjoyed this post today, and I want to thank Lucie for having me here. It is always an honour!
Much love to you all.
Chris xx
Thank you Christine for a lovely guest post, it's so nice to have you! I like the simplicity of your manicure and the colour combination as well :) You all can follow Christine through her blog Serenity Nails, on Instagram, Facebook and Twitter.
Have a lovely day everyone! Lucie x