Guest Post: Colour Block Nail Art from Carmina aka Cubbiful
Hello lovelies,
Please give a warm welcome to Carmina aka Cubbiful, my portugal nail blogger friend :) Carmina has prepared a colour-block nail art for today's guest post. Carmina does everything from swatches to hand painted nail art and I'm so happy to have her here today!
Hello, everyone!! It's so good to be here!! Lucie, thank you so much for having me :)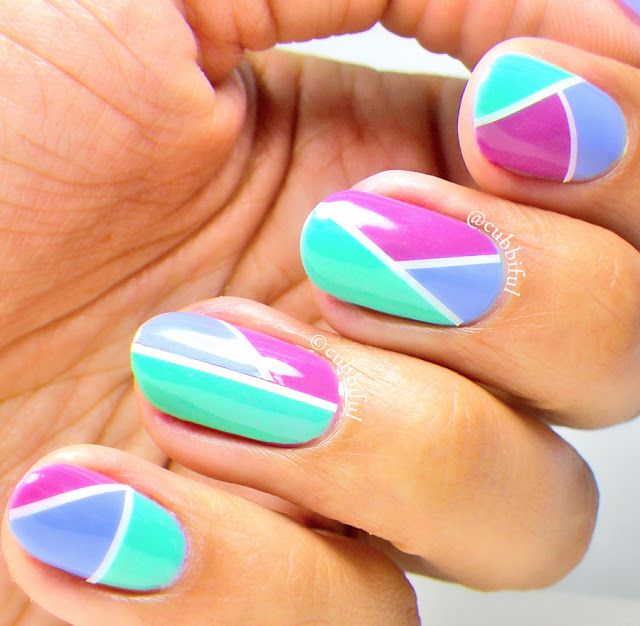 I've prepared a favourite of mine for you all today: color block nails.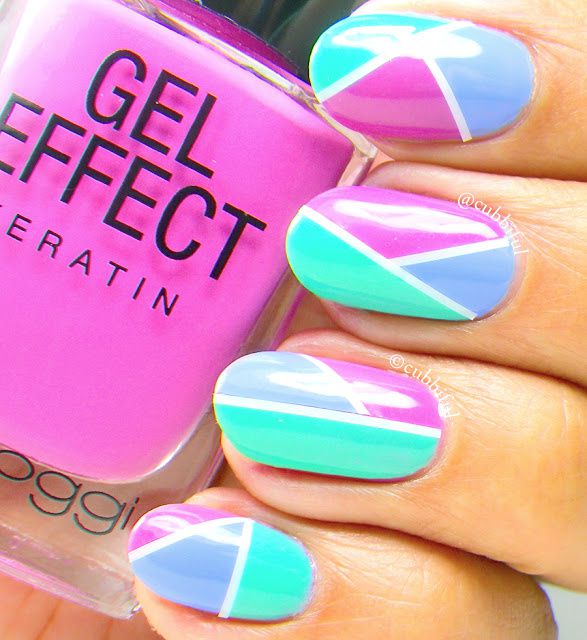 Color block nail art is simple to do and always so striking to wear, don't you think?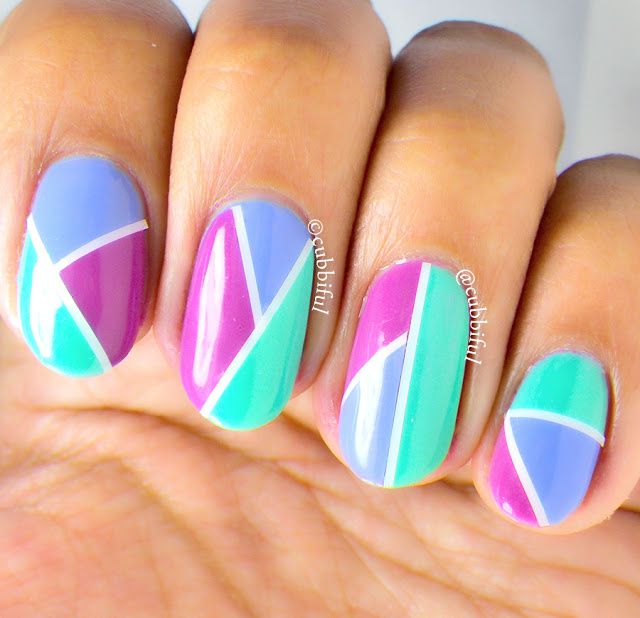 At the end, you can freehand the sharp lines that divide each color or use some stripping tape instead. I did the latter.
I love how these turned out and I hope you all do, too. It's been a pleasure to be your guest, Lucie, thank you so much for the invitation, dear. For the rest of you lovely people, if you're into bold and colourful nails, stop by the blog anytime and say 'hi!' :)

Hugs & Kissies,
Mina *
Thank you so much Mina for this gorgeous and colourful post, it is always a pleasure to have you! You can follow Mina on her blog Cubbiful, on Instagram and Facebook.
Have a lovely day everyone! Lucie x