Guest Post: Stamped Nail Art from Very Emily
Hello lovelies,
Today's guest post is from another fabulous nail blogger - Very Emily! Emily is a dear (online) friend and I love all her blogging work from swatches to great nail art. She recently started creating nail art with gel polish as well and she came up with some really cool looks. I'm proud to show you one of them.
Hi Lucy's Stash readers! I'm Emily from the blog Very Emily. It's truly such an honour to be here today, I was thrilled when Lucie asked me to guest post for her (again!). She created an absolutely incredible nail art look for me a few weeks ago when I was on holiday so I naturally had to return the favour. Let's take a look at what I came up with!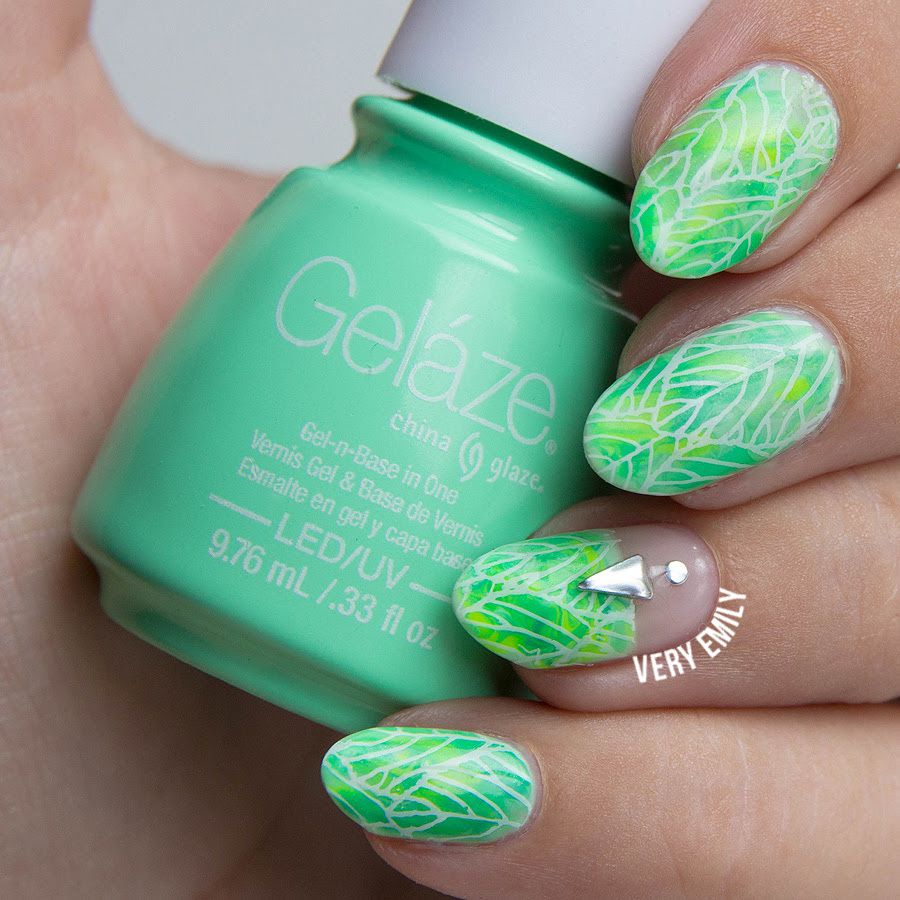 I'll be honest and admit that I didn't create these nails specifically for this guest post but ended up choosing them for this purpose as I loved how they turned out. During my three week break I wore only soak-off gels, so I could have beautiful nails and not worry about redoing them every few days. It was so nice to get to enjoy nail art for more than a few days for a change! This is one of those manis I did during my holiday.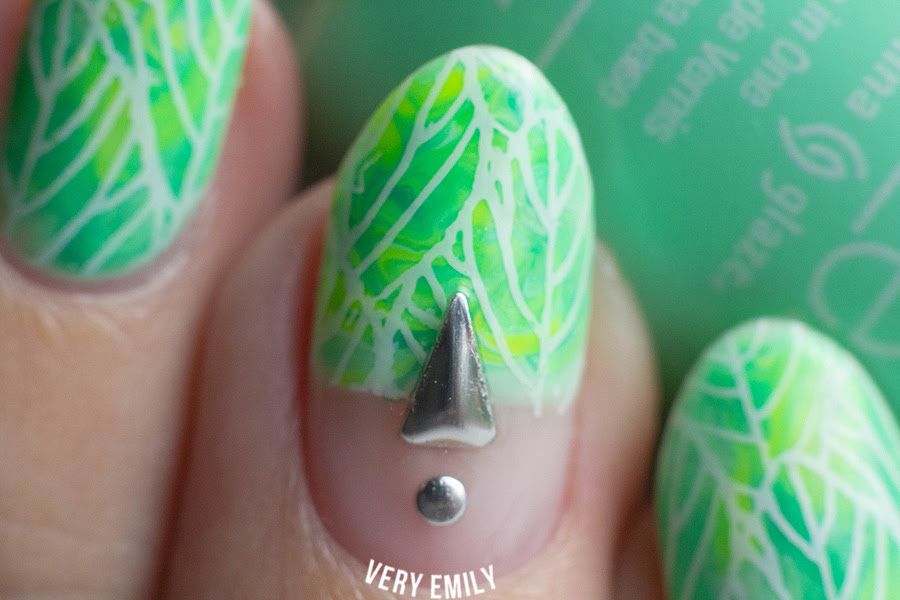 I started by prepping my nail, as is necessary for soak-off gel then proceeded straight to colour application. The system I'm using here is Gelaze by China Glaze which is a 2-step system that does not require a base coat. I started with one coat of Gelaze Re-Freshmint and cured it for 30 seconds. Then I applied random dots of Gelaze Re-Freshmint, Gelaze Highlight Of My Summer, Gelaze Four Leaf Clover, Gelaze In The Lime Light and Gelaze Celtic Sun. I then swirled these shades together using a fine brush before curing them. Then I wiped off the sticky inhibition layer and stamped on top using Messy Mansion in Chalk and a leaf image from Born Pretty Store BPL-026. I then finished up with Gelaze top coat and one final cure.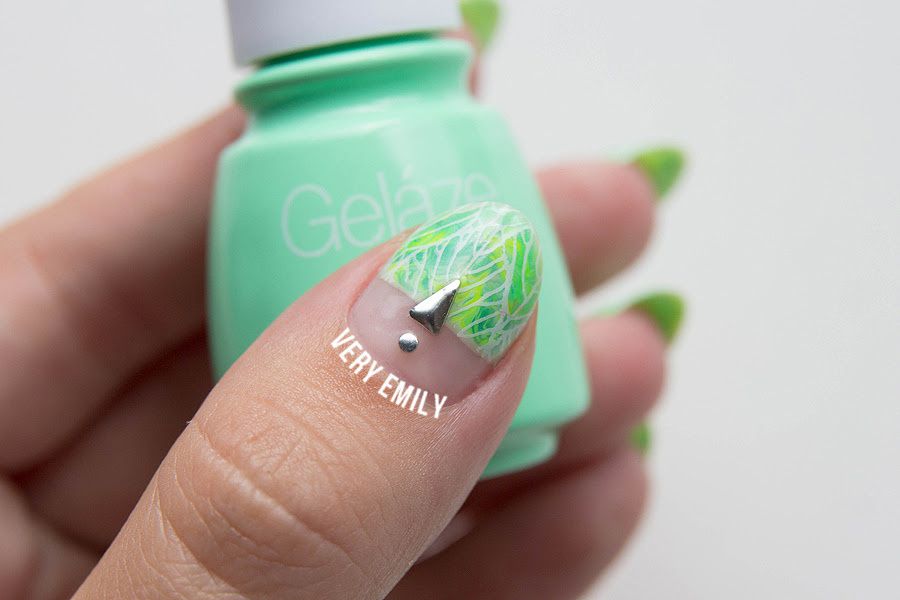 For the accent nails I started with Gelaze Innocence as my base. Then I followed the same steps but applied the colours only to the top part of my nail and shielded the bottom half of my nail with latex before stamping. Finished off with a silver triangle and circle stud, both from Born Pretty Store and finally with Gelaze top coat.
I really hope you like this fun Summer-y look! I really loved wearing these and I'm excited to finally share them with you all. Thank you so much for having me Lucie, I hope you enjoy a much-deserved break!
Thank you Emily for a beautiful manicure and great guest post! I absolutely love this look you've created and I want it on my nails too! It is always a pleasure to have you and I'm sure everyone loves this manicure as much as I do! You can also follow Emily on Instagram, Facebook and Pinterest.
Have a lovely day everyone! Lucie x