piCture pOlish Monday: Review and swatches of piCture pOlish Dorothy
Hello lovelies,
Before I start a new series of Monday posts I'd like to announce, that I will be changing a platform from Blogger to Overblog this week which will force me to lose the Google Friend Connect widget so please make sure you follow me on some other platform like Facebook, email, Bloglovin' etc. all the link to my social networks are in the top right corner ;) The change will allow me to be more efficient and more active on all my social networks so I'll have more time to reply to comments and focus on other blog work!
Back to today's post:
I've gotten an opportunity to review some of piCture pOlish shades so from now on the Mondays will be dedicated to them. If you don't already know, piCture pOlish is an Australian brand that brings many unique shades and it's sister brand is only freaking Ozotic! First polish I'll review is Dorothy...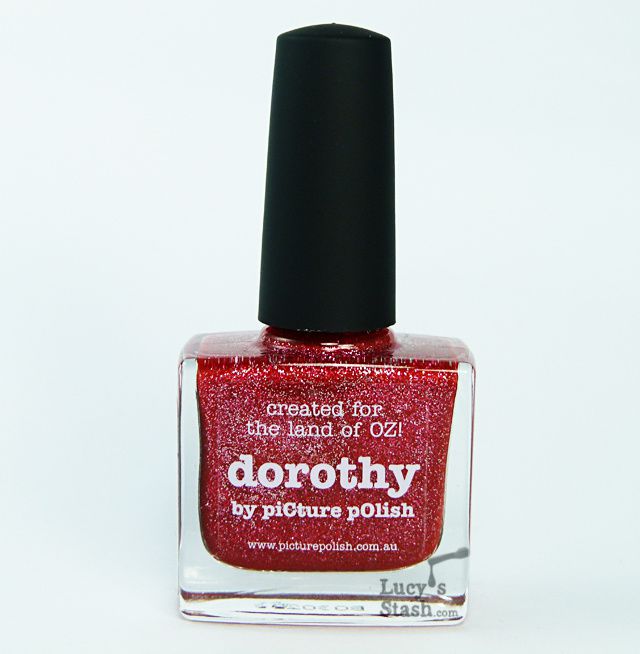 Dorothy - strawberry red jelly base with magenta and silver glitter. It's a very pretty shade and I think it is great for Summer! I love how some of the glitter is half-sinked in the jelly base so it appears coloured. The finish is very sparkly in the sun and the polish looks gorgeous on toes.
The formula is opaque in two coats and it applied very well. It also dried fast but gritty so I needed a thick topcoat like Seche to smooth out the surface. Because it's glitter it lasted on me four days without chipping so good result :)