Barry M recently followed a crackle polish trend and introduced three new crackle polish shades - pink, white and blue. I will show you all three starting with the blue one.
Barry M 315 Blue Effect - darker pastel blue crackling polish. Dries very fast so I had to be pretty quick with application. The pattern is really nice and stayed without chipping for two days.
I've used one coat of CND Perfectly Bare as a base colour and one coat of blue crackle polish. In the picture without top coat.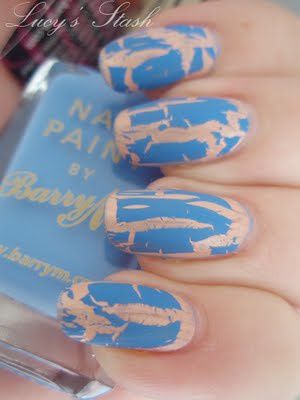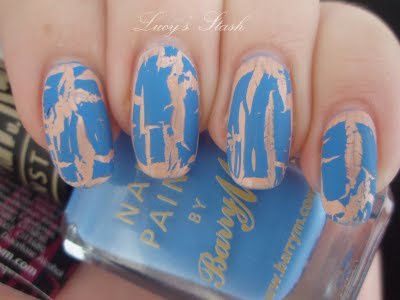 Hey guys! Today I've prepared comparison of OPI Last Friday Night with Sinful Colors Hottie. I applied both colours over NYX Ink so you can clearly see the glitter particles and the differences.
Sinful Colors Hottie is almost indentical to Last Friday Night except it has more small silver glitters in addition. You can see the density between the two of them.
index finger: Sinful Colors Hottie
middle finger: KP Last Friday Night
ring finger: Sinful Colors Hottie
pinky: KP Last Friday Night