Guest post: Leslie from work / play / polish
Hello lovelies,
I'm so proud to have a guest post from lovely Leslie from work / play / polish. She is one of the handful bloggers I subscribe to by email (plus other channels) so I don't miss a single post. Her photography is exceptional and her nail designs are inspirational. I truly love her blog and I'm very happy she agreed to guest post for me.
****************************************
Hello Lucy's Stash readers! I must admit…I was completely shocked when Lucie asked me to write a guest post. I thought she most certainly was confusing me with someone else! She's such a nail art icon. I'm honored to grace the pages of her blog. I hope you all like my mani.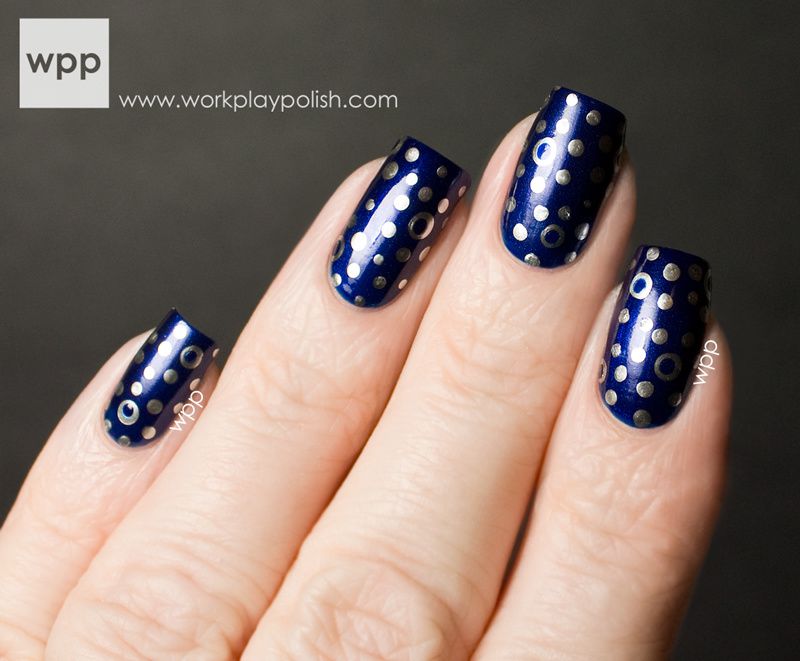 The two polishes I used are new to me and super cool. I thought a simple look showed them off best. Both polishes are by Italian manufacturer, Layla Cosmetics. The blue is from their recently released professional line. These polishes have 15% more pigment than Layla's consumer polishes and come in a large 17ml bottle. The extra pigment shows. It has really beautiful and dense color! The silver is called Metal Chrome and is from the Layla Mirror Effect line.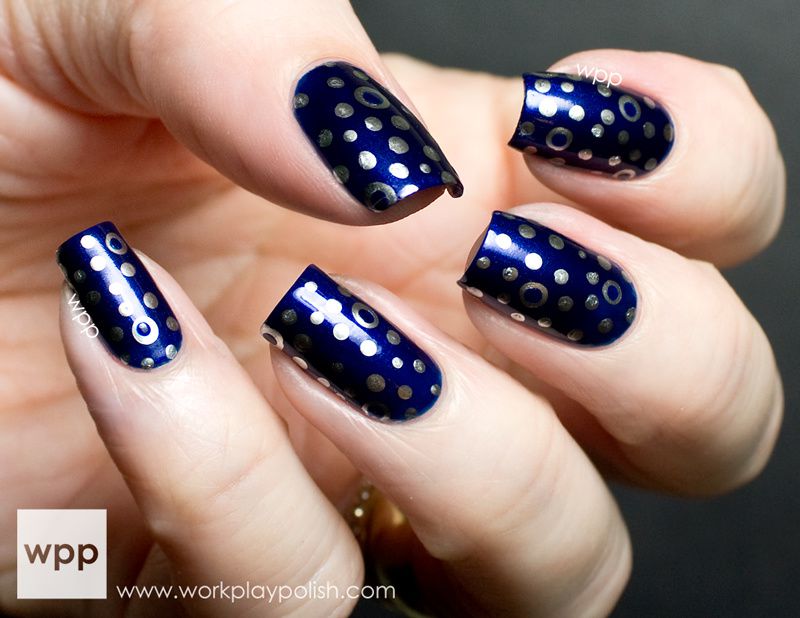 I used a dotting too to accomplish the look. The pics don't do this look justice! The mirrored silver over the deep blue is really stunning in person!
I hope Lucie is enjoying her vacation and I hope you enjoyed this post. Thanks for reading!
*******************************************
Thank you Leslie for another great post and look at the perfect clean lines!
I hope you all liked it as much as I did and will visit Leslie's work / play / polish blog. Come on, show her some love, she deserves it! You can find work / play / polish on other social networks like Facebook, Twitter and Instagram.
Have a nice day everyone!