Hello lovelies,
Today's guest post is only from the winner of UK Cosmopolitan Blog Awards in The Best New Beauty Blog category in 2013, Alice from One Nail To Rule Them All! I'm sure you all know her cute manicures she does on her short nails :) Alice is a friend of mine so please go on, show her some love!
Hey everyone! I'm so excited to be guest posting for Lucie, she's a great friend but I'm also a huge fan of her blog and was for a long time before we met. Her nail art never fails to amaze me and as a result this guest post was quite a daunting task! Instead of trying to match Lucie's artistic ability, I went with simplistic and summery. Rainbow gradients are a design that is done time and time again without getting old, but I decided to add a few polka dots to make it a little different. I also finally got around to using my bottle of China Glaze – Fairy Dust that I've been hiding away in my helmer for the perfect opportunity. I've heard it said before that Fairy Dust can transform any manicure and that's certainly true if these nails are anything to go by! Anyway, on to the nail art: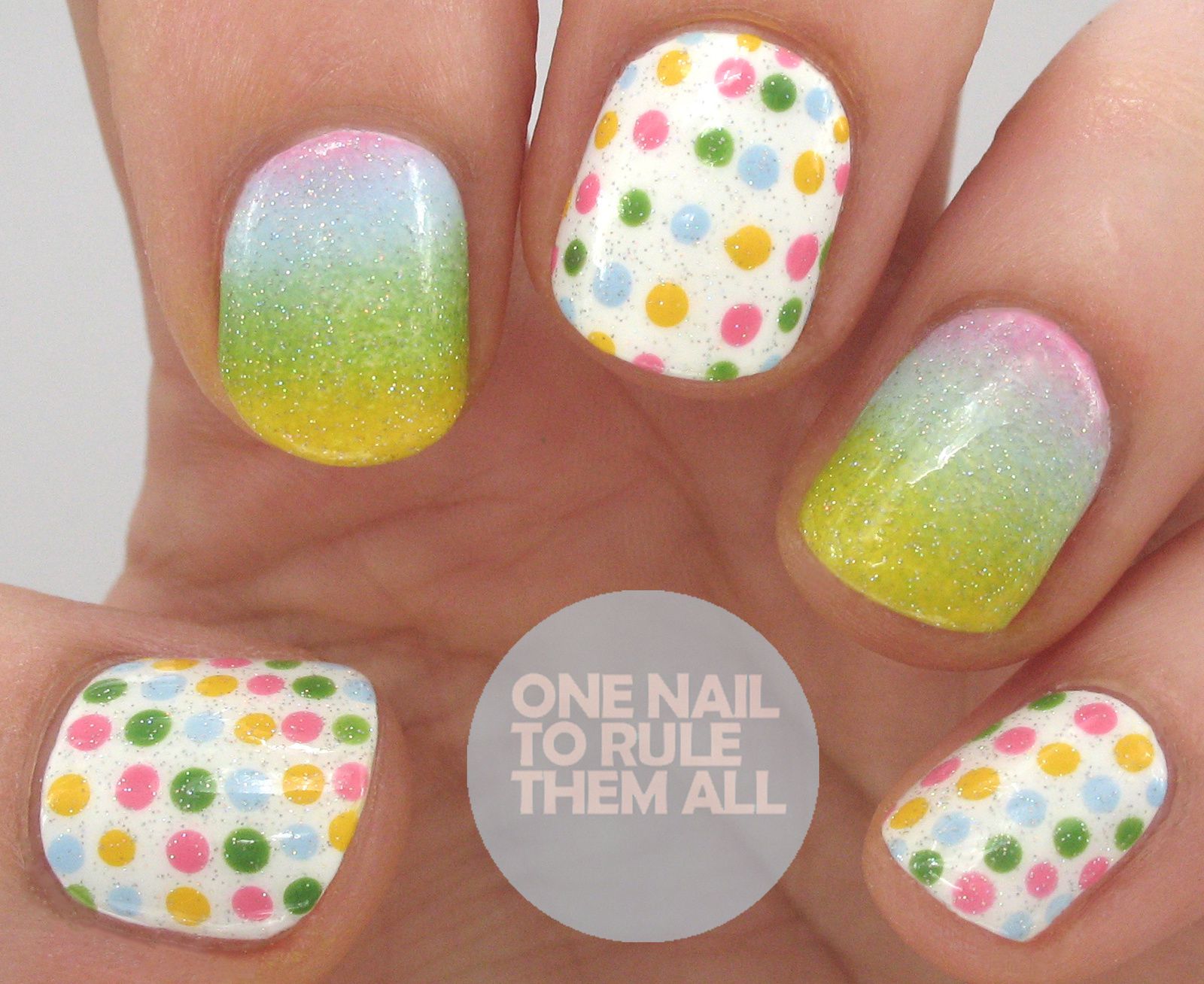 For these nails I used a base of Graffiti Nails – Ice White, and then I painted out Nicole by OPI – Hit the Lights (yellow), Deborah Lippmann – Blue Orchid, Barry M – Bright Pink and OPI – Green-wich Village on to a piece of paper, and sponged the colours on to my nail. I also used the same colours and a dotting tool for the polka dots. When dry, I applied a layer of China Glaze – Fairy Dust, and then, finally, I applied a coat of Seche Vite to keep everything in.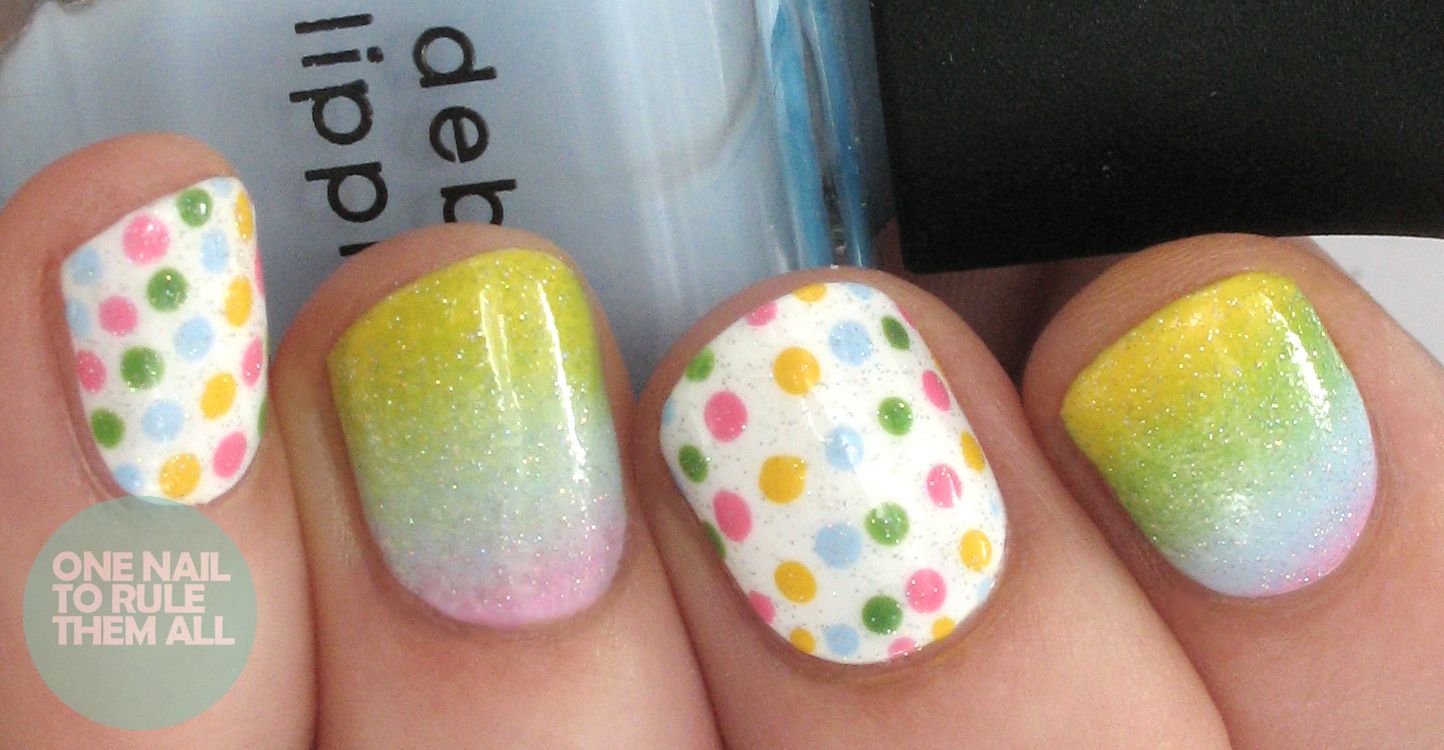 I think these are great for a simple summer look, and they're definitely easy to recreate, they only took about 20 minutes to complete.
Thank you again to Lucie for having me!
Alice
How cute are they!? I love the colour combination, so playful! Thank you so much Alice for the wonderful post. For more nail art and swatches, you can find One Nail To Rule Them All on Facebook, Instagram, and Twitter.
Have a lovely day! Lucie x