Hello lovelies,
I was lucky to be invited to the Illamasqua's new Glamore collection event and I want to share the pictures and new collection with you! For now it's just a report from the event but I will bring you swatches of the new polishes very soon.
I've arrived at the venue as the first blogger so I quickly took pictures before the place was be buzzing so you can clearly see all the wall art and collection nicely displayed.
I must say I was surprised to see pink as the main shade of the collection and everything was sparkly, girly and indeed glamorous. I think that was a totally unexpected yet very clever move from Illamasqua. I love the finished product and the feel of the collection. It is all about texture and bold colours which perfectly fits Spring/Summer season.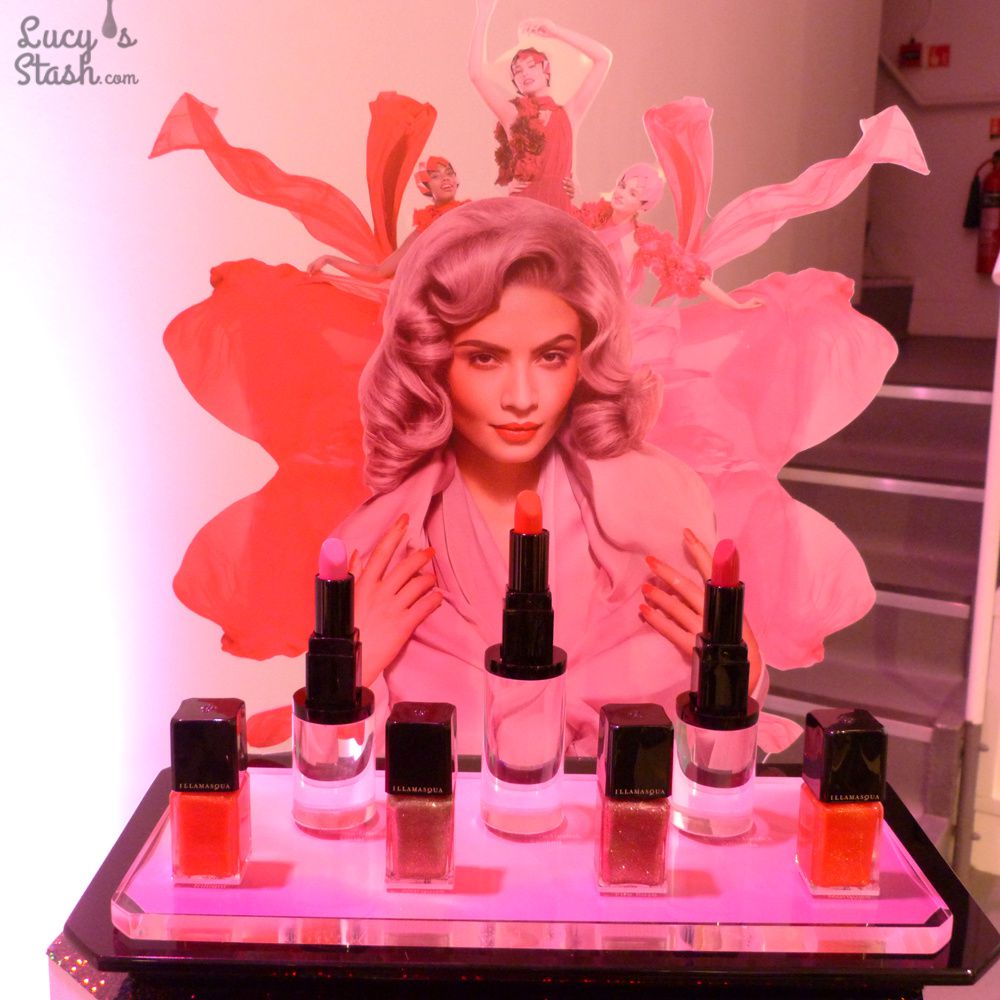 The Glamore collection introduces Shattered Stars collection consisting of three new nail varnishes in glitter texture finish (Trilliant, Marquise and Fire Rose) and three Satin Finish Glamore Lipsticks (Soaked, Glissade and Luster). Collection also include Eye Brow Cake and Angled Brush created to define brows.
The whole venue was transformed into glamorous movie star like room with beautiful promo pictures blown out and used as wall art. A short film showing the makings of the photo shoot for this collection was shown on the back wall so there was always something to watch. As always, the models had beautiful makeup and nails done. And of course Alex Box, the creative director and David Horne, director of new product development were present as well.
Overall I've enjoyed the event very much and even the extra hour on the train home due to flooding didn't ruin my good mood. As for my nails, I've opted for an easy mix & match manicure in black, red & white colours. I will do a separate post on those ;)
Glamore collection will launch on 27th February 2014.