*PR samples
Hi everyone,
Over the past few months I've been swatching some more Barielle Shades so hope you're ready for some pictures!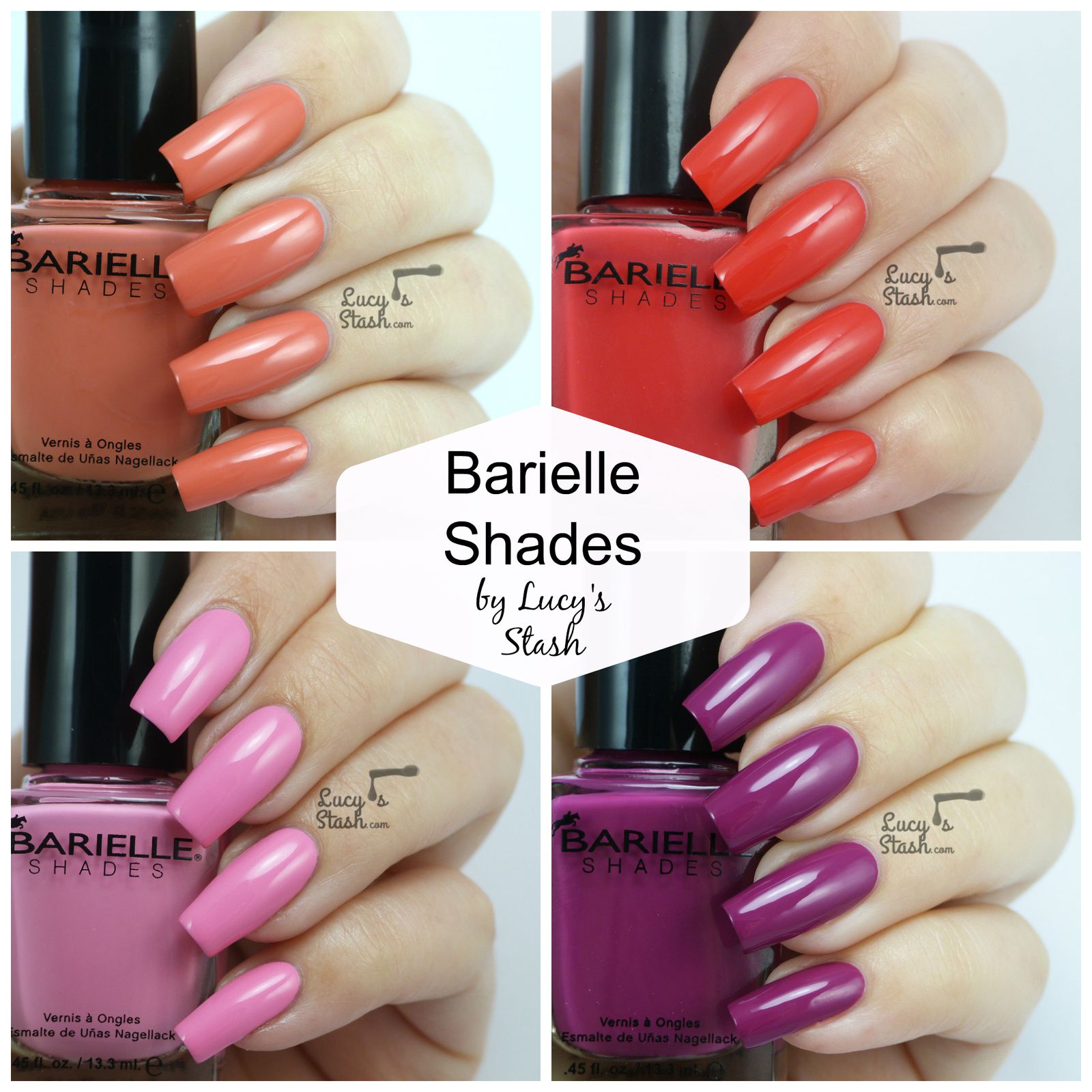 Straight A Coral - red-based coral creme. I wouldn't pick a coral colour for myself but this one leans heavily towards red so I'm ok with it :) It has great formula that applied very nicely and was opaque in two coats. It dried fast and I've applied topcoat as well.

High Marks Purple - rich purple creme. Now we're talking! This is a stunning shade of purple, my absolute favourite of today's swatches. It also has great formula with excellent pigmentation. It is almost one coater but I've applied two coats in the end to make it perfect. It dried fast and I'm wearing topcoat.
Orange Parfait - muted orange-peach creme. This one is quite unusual shade and I don't think I own any dupe of it. The formula was the same as the previous shades - easy application and very good pigmentation. It is fully opaque in two coats and dries fast.
Smarty Pants Pink - light pink creme. Classic 'barbie' colour, what more to say? :) It's a nice shade that some will love I'm sure. It applied well and was fully opaque in two coats. I've applied topcoat.

Lately, it seems to me that Barielle has really stepped up the game with their polishes because all of those I've tried had a really good formula. I only ever had problem with a blue creme that stained badly but otherwise all have been good.
If you'd like to get your hands on Barielle polishes they are available at Barielle.com or in TK Maxxx for UK customers.
*PR samples