Hello lovelies,
I'm enjoying my holiday in Czech Republic so I can't do a new post today BUT I have here a lovely guest post from Paulina AKA Paulina's Passions. I've asked Pauilna to contribute because I really like her nail art. I firstly came across her creations on Instagram but then I visited her blog and loved it!
Let's have a look at what Paulina prepared for you...
**************************************
Hi everyone,
My name is Paulina and I write the Paulina's Passions blog where I share my love for nail art and beauty products. I was so honored when Lucy asked me to write a guest post for her, while she is away on holidays. Lucy is one of those bloggers that most of us, nail addicts, look up to. She is an amazing nail artist and I get so much inspiration from her nail designs. She always makes something original, not to mention her amazing photography.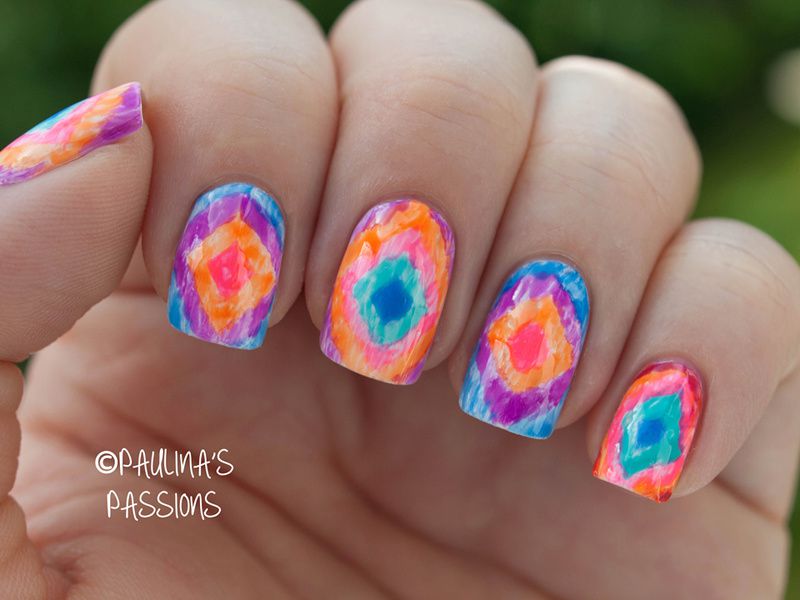 It was not easy to decide on what to make for such an amazing blogger like Lucy. I wanted to do something special as well as something that will represent my blog and my style. Those who follow my blog, know that I am a real sucker for bright colors and since it is the middle of summer I thought I would brighten up my day with this cute colorful, diamond design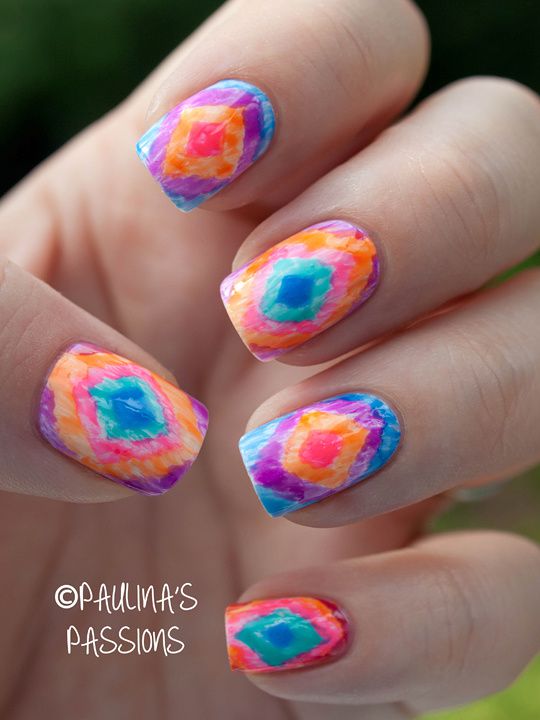 I started off with a white base to make the colors more intense. Then I took my thin brush and I started working the colors from the middle of my nails. On my index and ring finger I switched the colors a little bit to make them look a little different.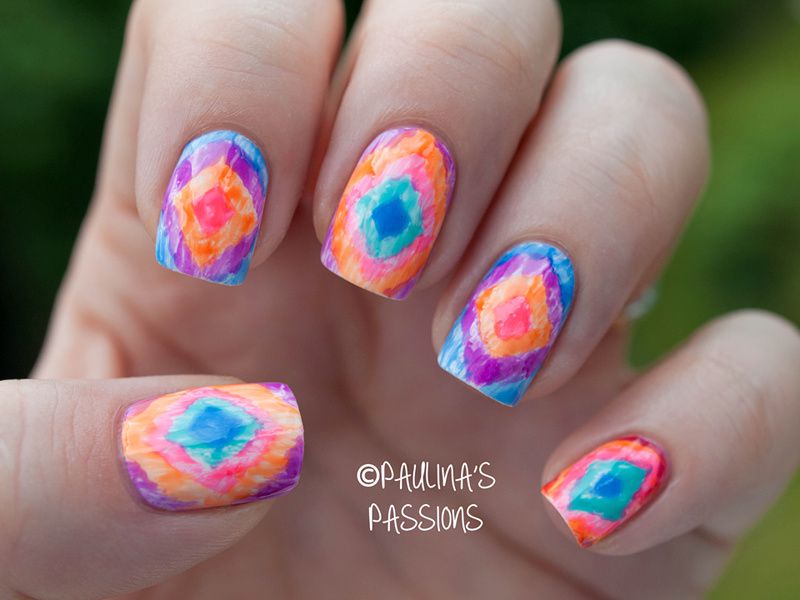 I wanted this look to be a little bit washed-out so I made the lines uneven. You shouldn't be very precise with this design. I was making random shapes with my thin brush, remembering to keep the diamond shape.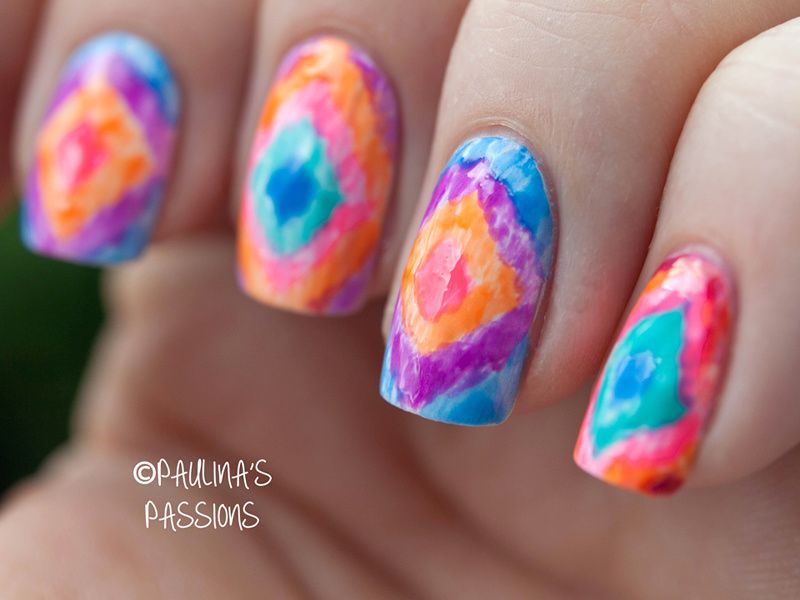 I think neons and chevrons are ruling this summer and I really hope you like this design as much as I do. Let me know about you nail trends this summer. What have you been wearing so far?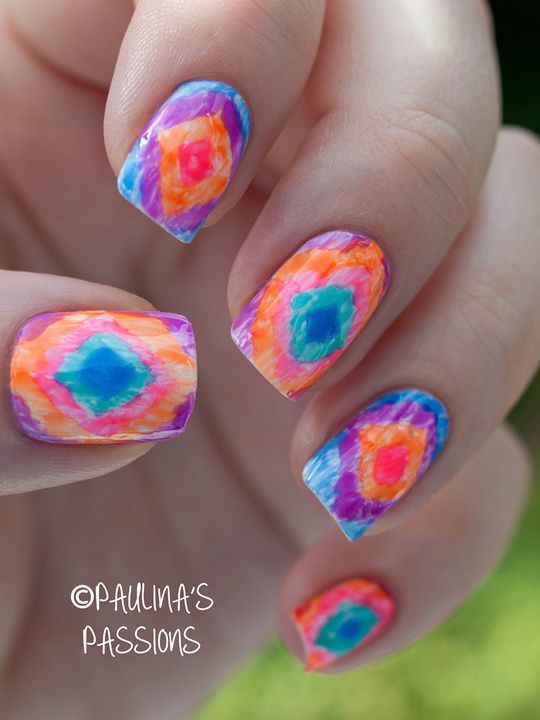 Big thanks to Lucy for letting me have a guest post on her blog. I really hope you like my mani and please feel free to visit my blog. Have a lovely day everyone! Paulina
***************************************************
So you've heard Paulina, visit her blog, what are you waiting for? If you like nail art then you'll love her blog! You can also find Paulina's Passions on Instagram and Facebook.