Hello lovelies,
the last day of the collaboration is finally here and I can show you a nail art design using the two SpaRitual polishes Delight (reviewed here), Last Tango (reviewed here) and black acrylic paint. Me and three other British bloggers ((Emma from Emma's Little Corner and Claire from Nuthin' but a nail thing and Claire from Kerruticles) have reviewed SpaRitual polishes and we can now offer you a giveaway!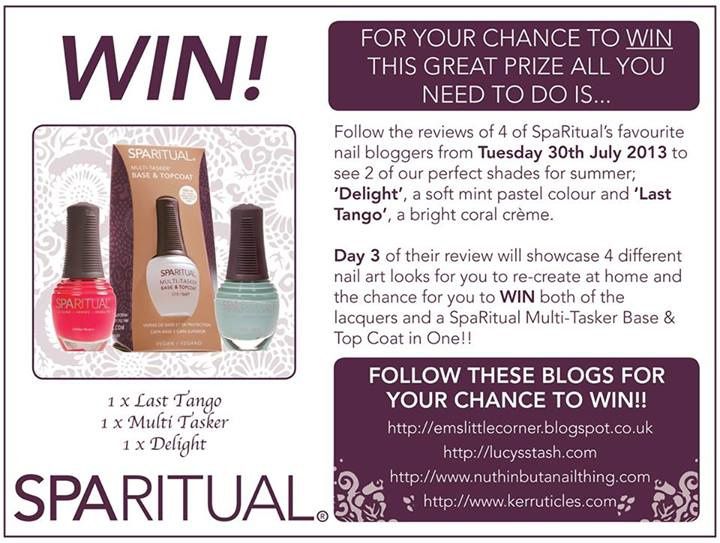 Today's design is another pattern known in "zentangling" community as Flying Geese. I think it has been originally designed by Suzanne McNeil.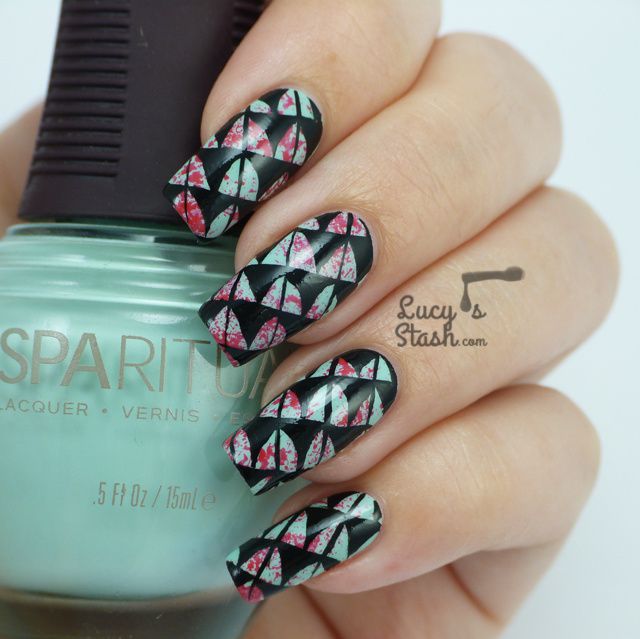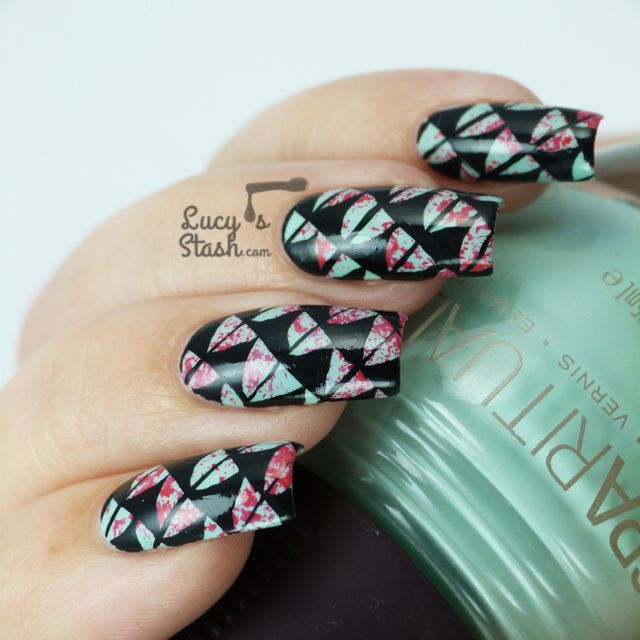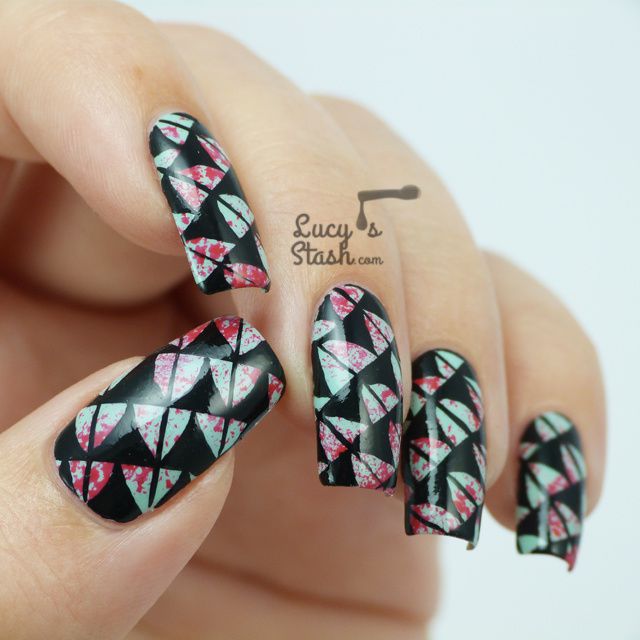 I've also done a matte version using OPI Matte Topcoat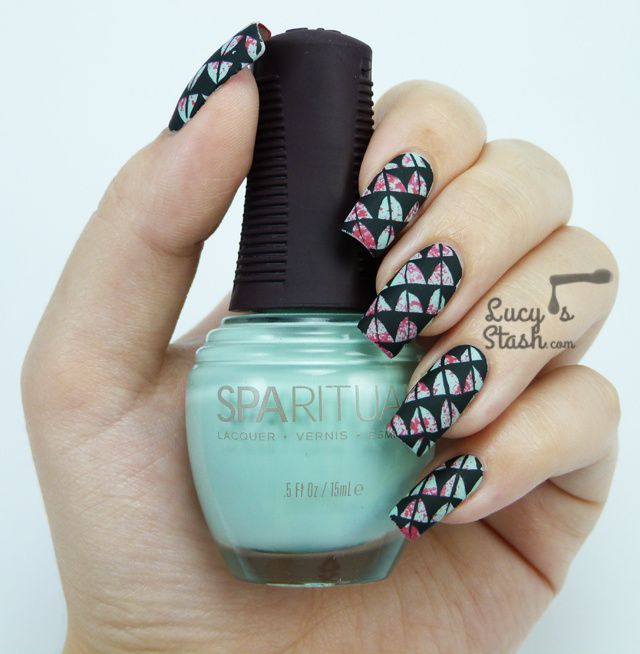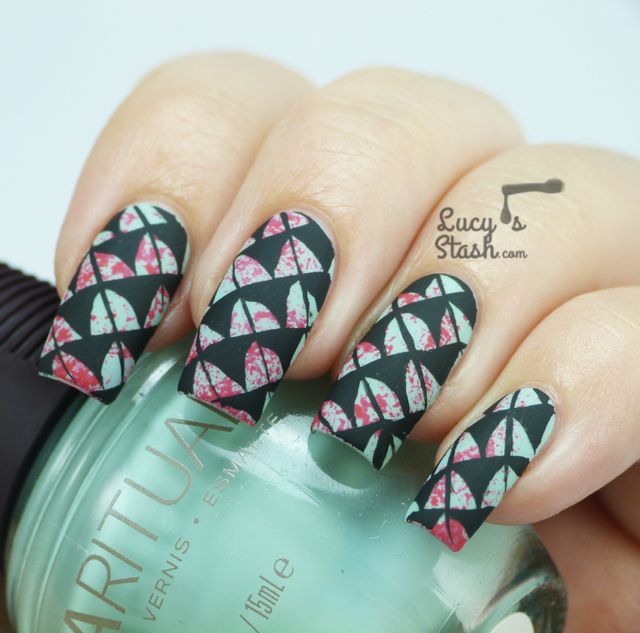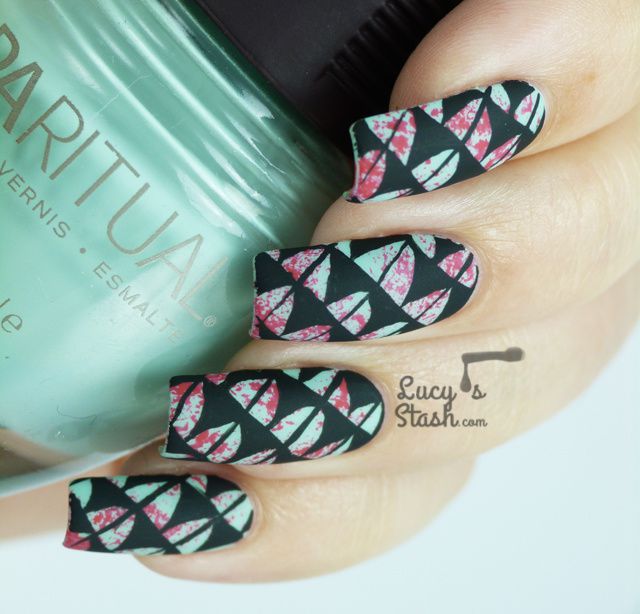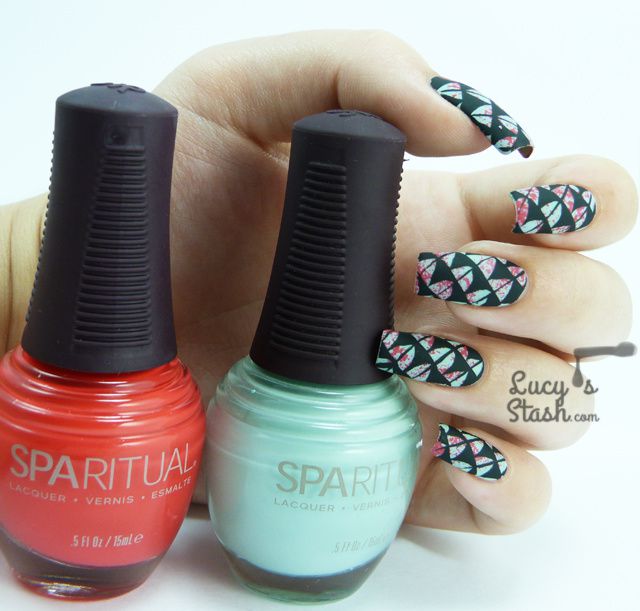 I also managed to do a tutorial so hope I'll see some of your recreations ;)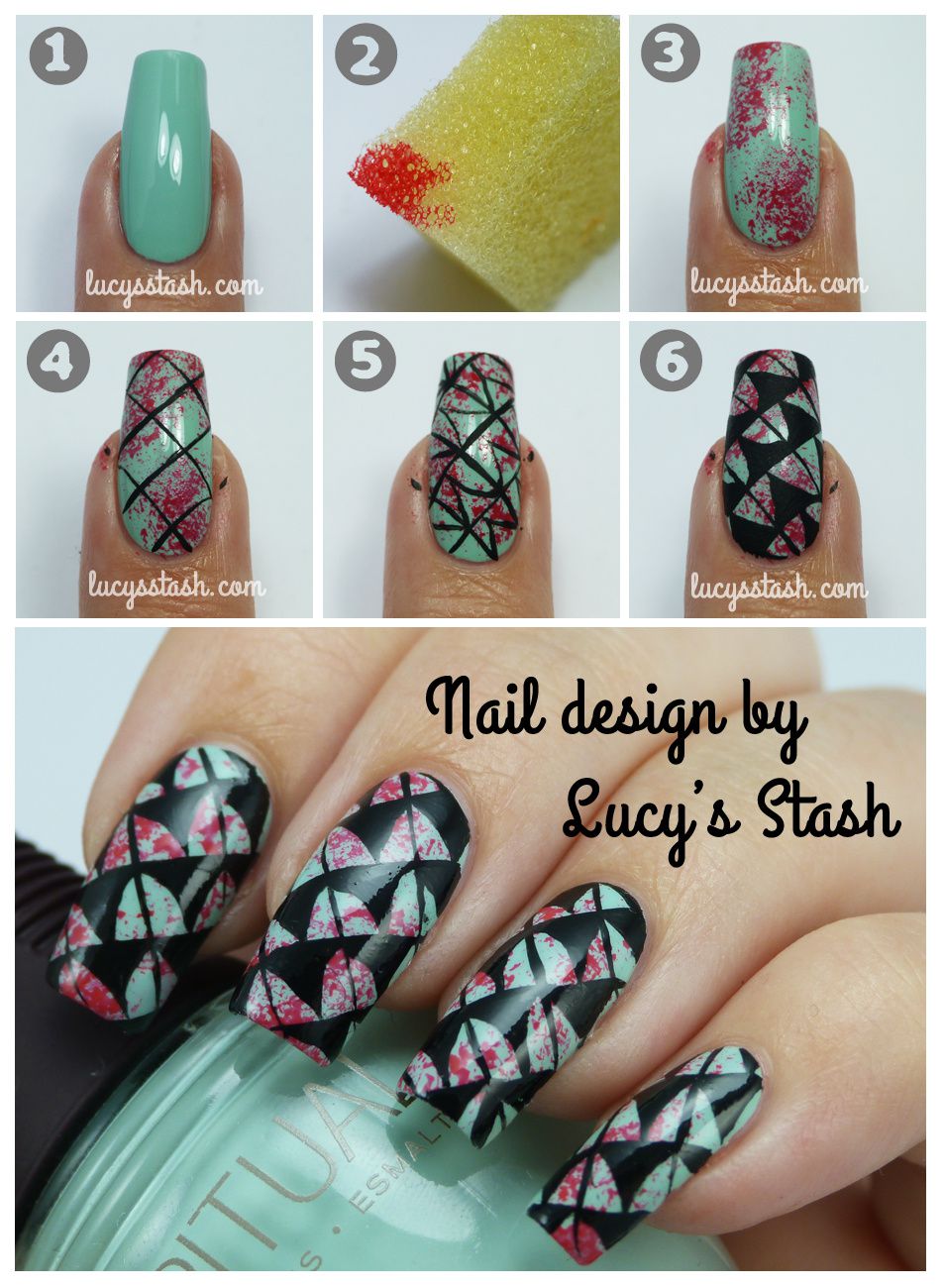 So that's it, now it's time for the promised giveaway kindly sponsored by SpaRitual! You can win four sets of SpaRitual goodies including the two shades above!
Open to UK only. By entering you are agreeing that in the event you win, your name, address and contact details can be passed to SpaRitual.co.uk who will send the prizes directly out. The giveaway is open until 12am on 22/8/13. Winners will be verified and any one not completing the tasks will be disqualified and a new winner chosen. Once chose winners will be given 72hrs to respond before a new winner is drawn.