Hello lovelies,
Hope you're all enjoying the weekend. I have waited for a long long time to show you today's manicure! I loved this design so much I've worn it for days.
I have used Cirque Queen Majesty as a base colour and then acrylic paint for the rest. Scroll down for tutorial ;)
The ring is gorgeous Misha Lilac Crystal Snake Ring from Talullah Tu which I've received to feature in my post. The ring is very detailed snake with lilac crystals, very sparkly. It fit me perfectly and it wasn't uncomfortable to wear.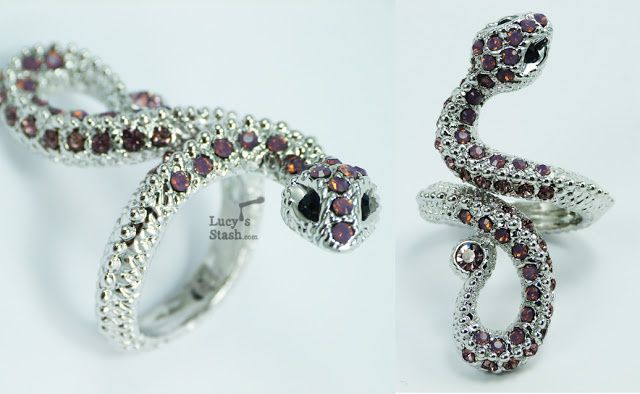 I've done a video tutorial for you guys so you can see how I've done this one stroke design step by step. I'd love to see your recreations so please tag me! x
So what do you think? Do you like abstract one stroke painting as much as I do?