Hello lovelies,
I've got some more awesome Shimmer polishes to show you! Shimmer polish is well-known for its pretty glitter bombs and I am always amazed to see more and more amazing combinations! So here they are:
Karen - purple, blue, silver and holo glitter in a lightly tinted base. Karen is girly purple with flashes of blue glitter and looks great layered over pinks and purples. I have applied one coat over Dermelect Moxie. The glitter density is very nice but not dense enough for full coverage in two coats. It dries fast but I needed topcoat to smooth the surface.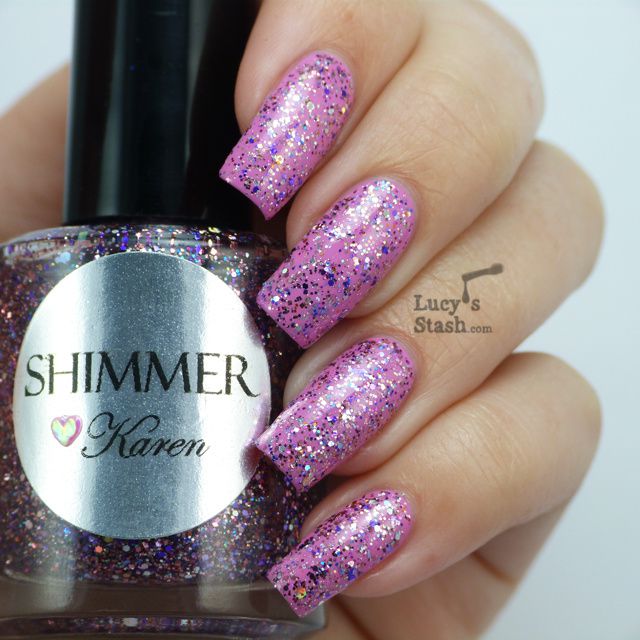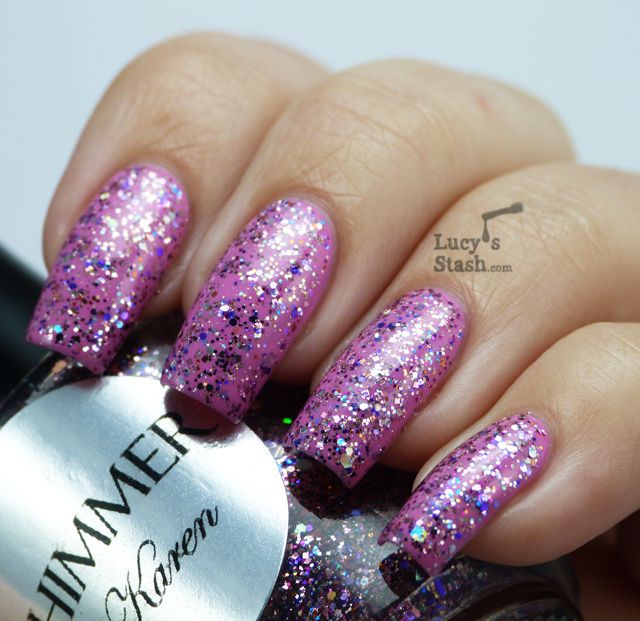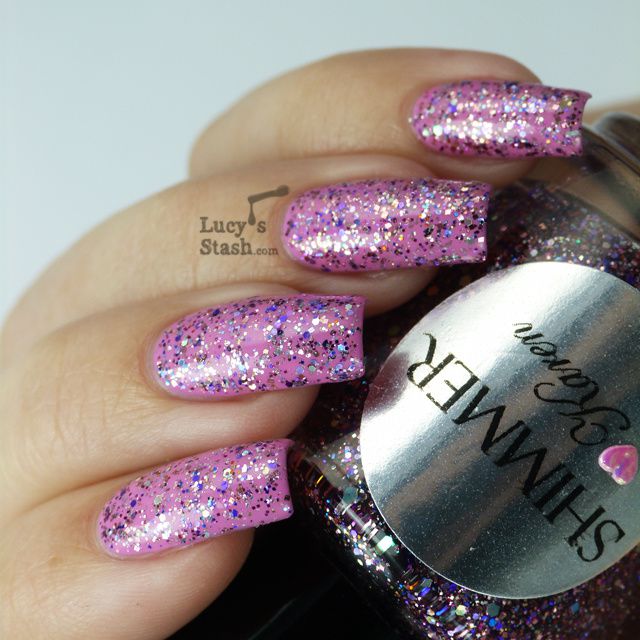 Liana - black, dark blue, holo, silver glitter in a grey tinted base. This pretty blue and black glitter combo has just the good amount of gold. The bottle is packed with glitter and it could possibly be opaque in two coats. I have chosen to layer it instead though, I have applied one coat over Zoya Rocky. It applied well and dried fast and slightly gritty.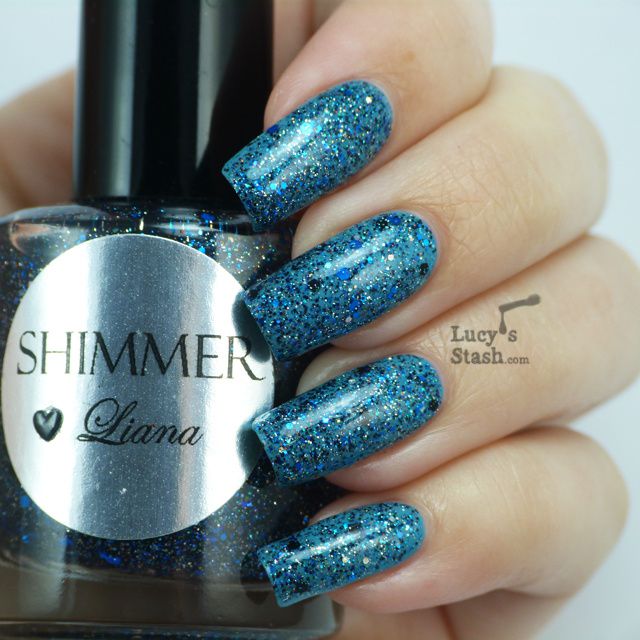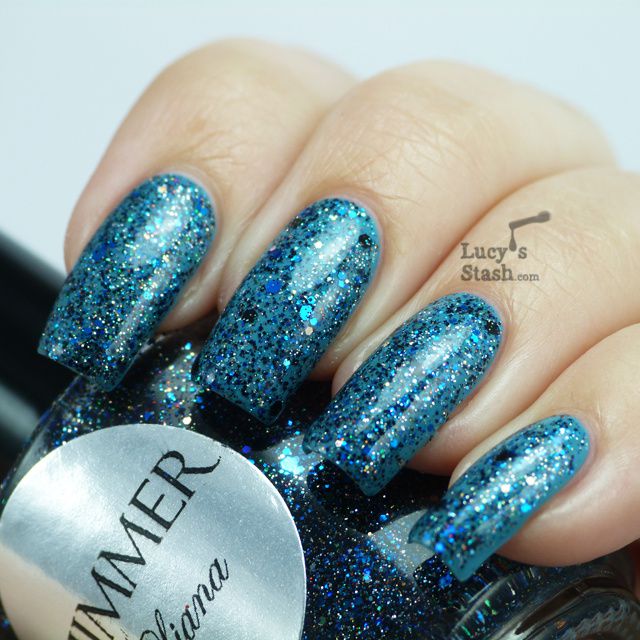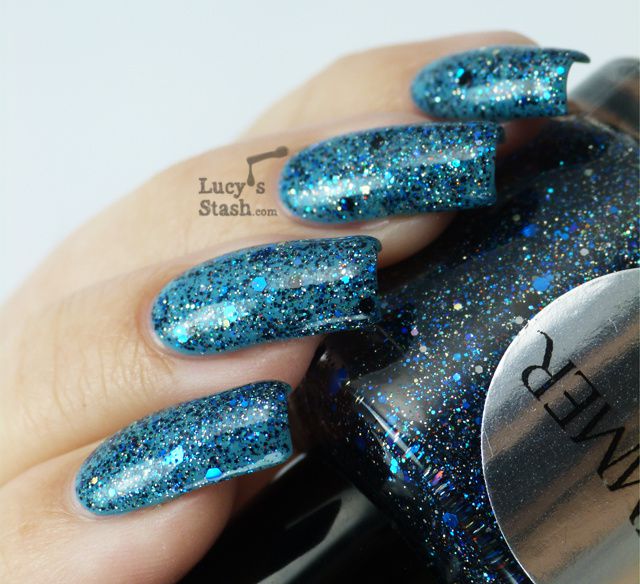 Amy - light blue, red, pale gold and green in a light pink tinted base. This glitter would work nicely with many different colour bases. I have layered one coat over Zoya Micky. It is also great for gradients (as are most of Shimmer polishes). It applied well and dried fast.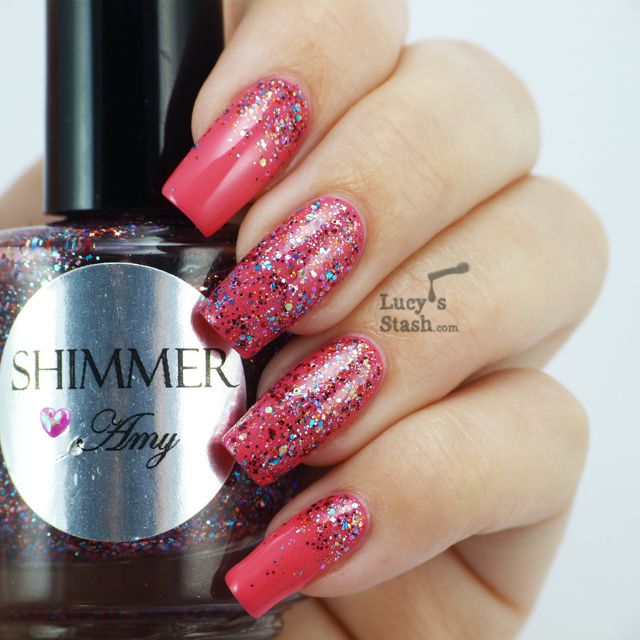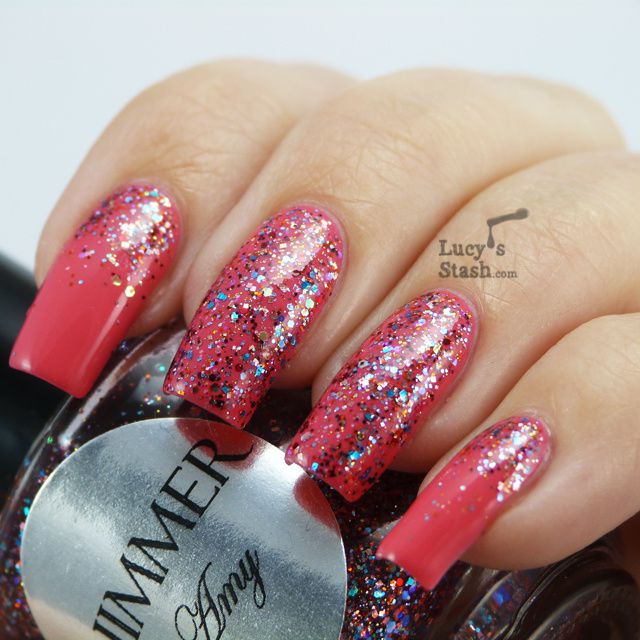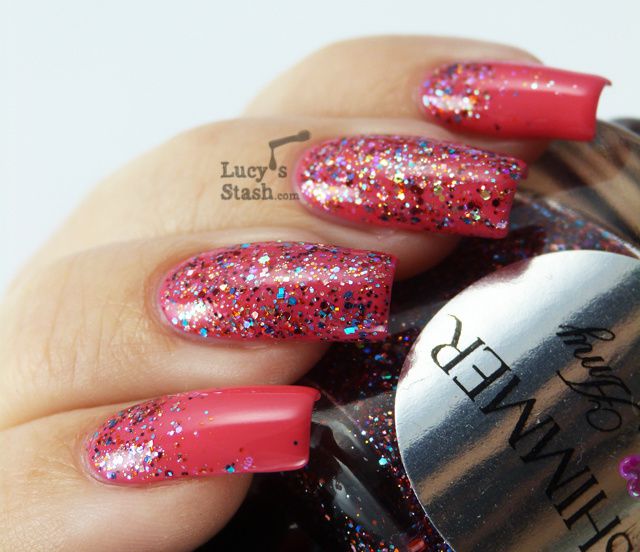 Erica - pea green, holographic, gold and teal glitter in a clear base. This manicure evokes St. Patrick's to me, it has lovely flashes of green and gold. I have applied one coat of Erica over Zoya Josie. It dried fast and gritty so I've applied thick coat of topcoat.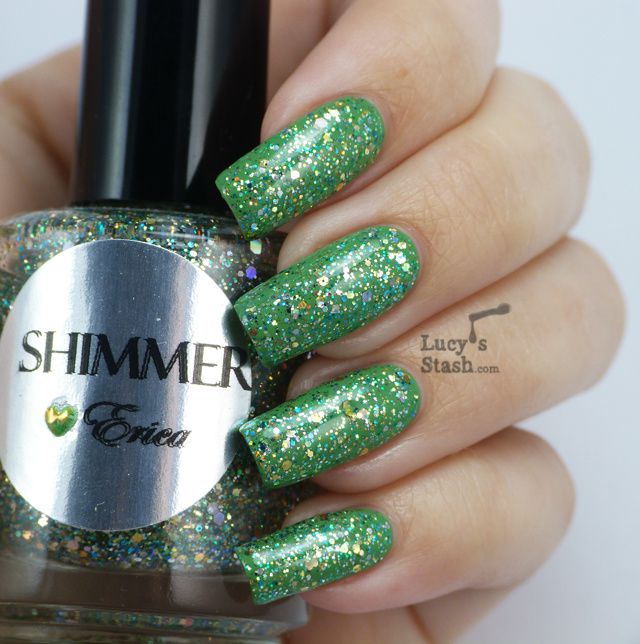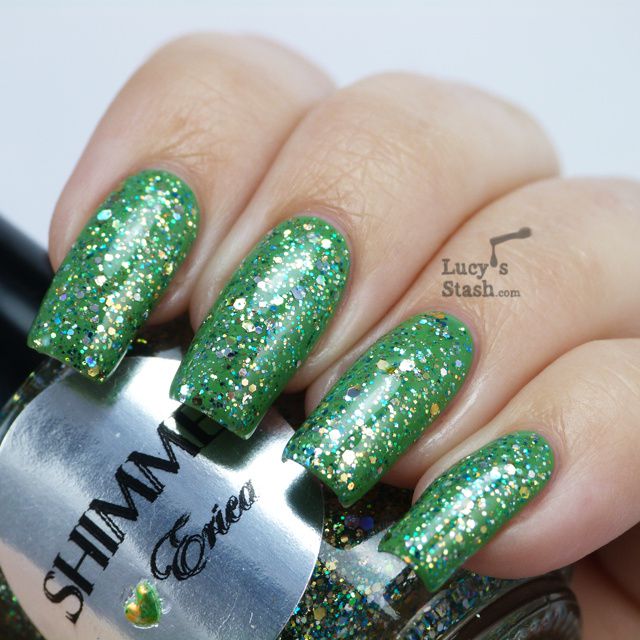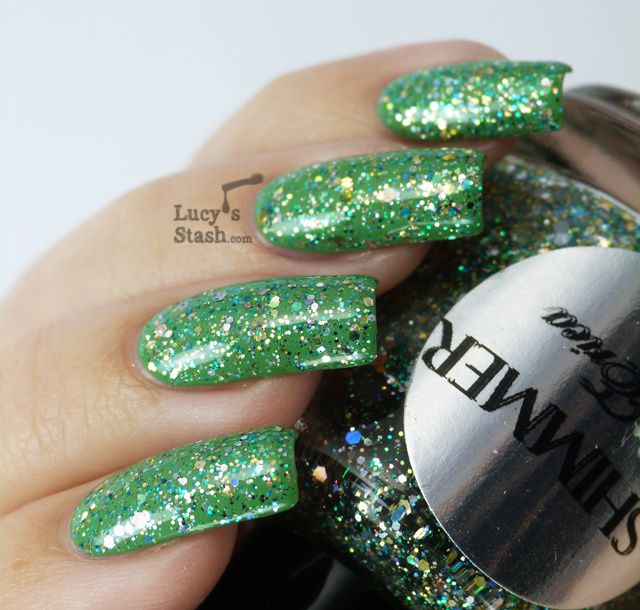 Linna - green, teal, red, gold, orange and blue glitter in a clear base. This colour combo is mostly teal with hints of green and red glitter. I have applied one coat of Linna over Dermelect Renegade. One coat provided nice glitter coverage. I didn't experience any problems with application and it dried fast.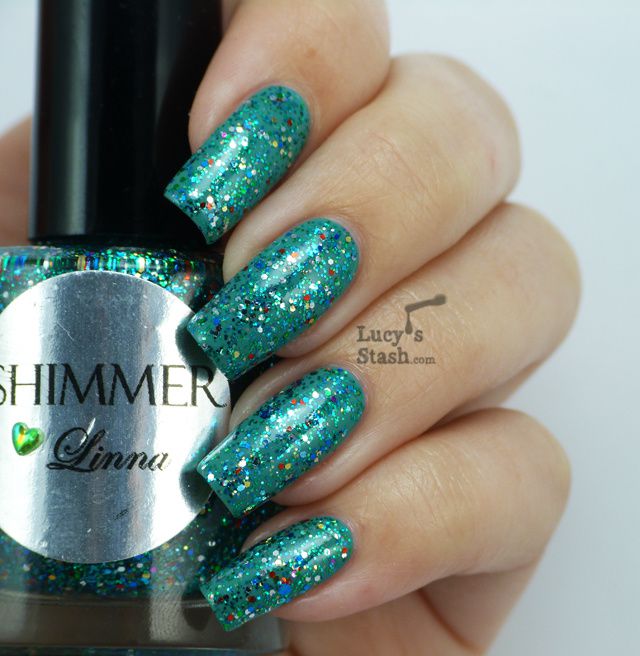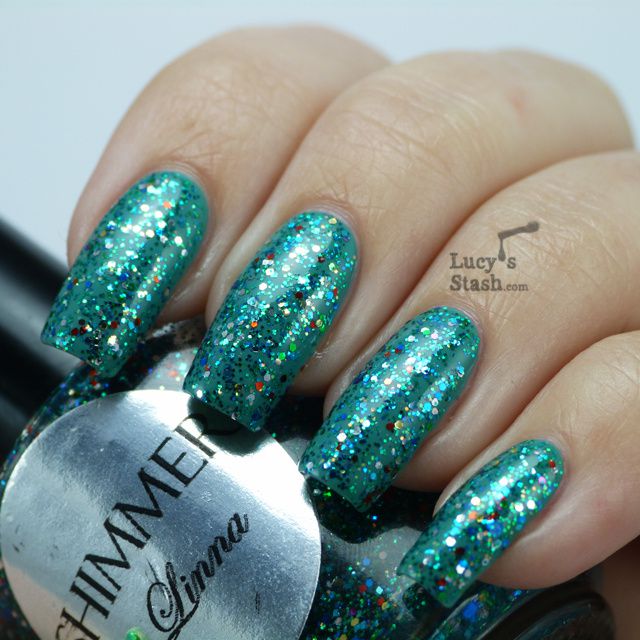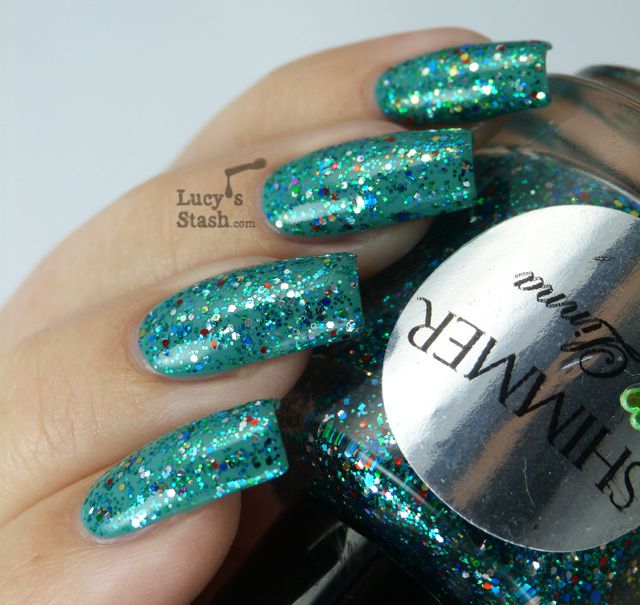 So that was another batch of Shimmer Polish swatches. They all have pretty much the same formula that dries fast and applies well. I have plenty more to show you so stay tuned!
You can purchase all the Shimmer Polishes at Shimmer Polish Etsy store.