Hello lovelies!
It's another day of Summer Challenge and the theme is Orange - freestyle day! So with what freestyle orange idea I came up with? 
Well I started of with a one coat of China Glaze Orange You Hot?. When the first coat dried I took a makeup sponge and used OPI Roll In The Hague and Orange You Hot? to create a gradient colour. When I was happy with the result I started to paint this abstract shape using
A England Camelot. Then I sealed the whole manicure with topcoat. Voila!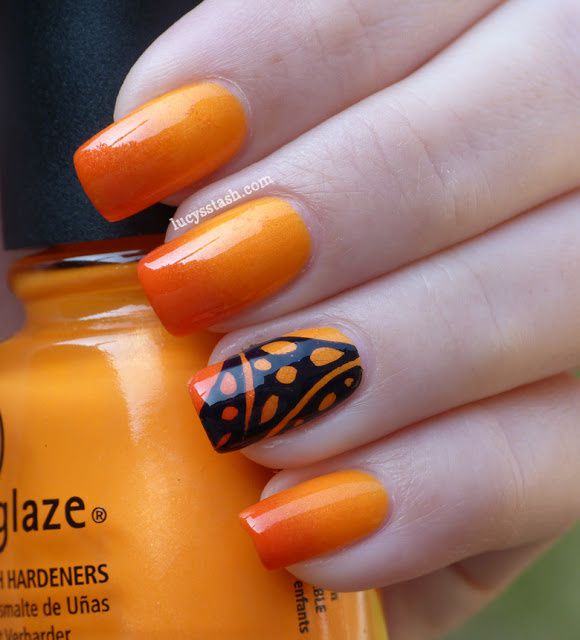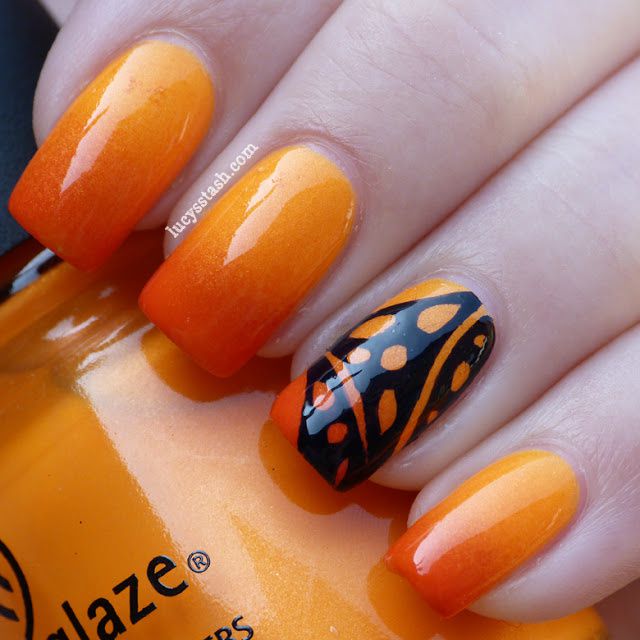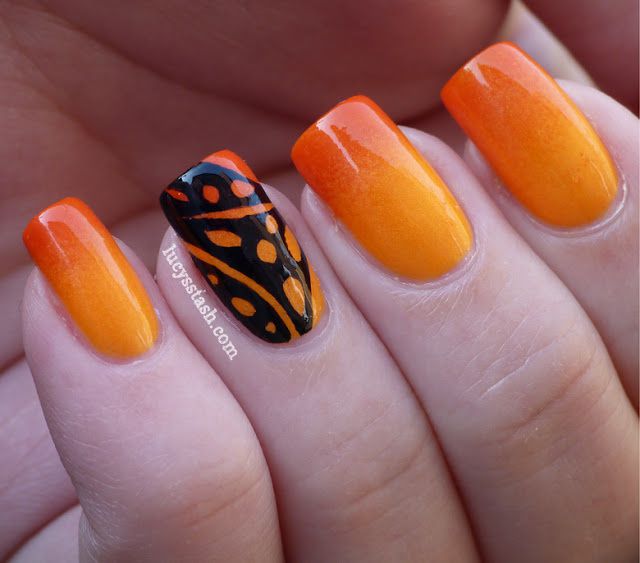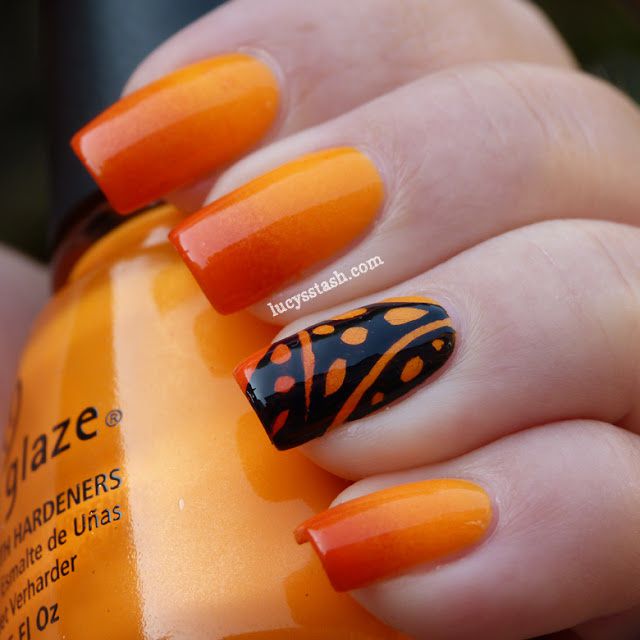 These are the girls participating in the Summer challenge, Check out their blogs and see their interpretation of the 'Orange - freestyle day' theme:

Neivys - http://maquiclubgirl.blogspot.com/
Jo @ Northern Nails - http://therockchicksrambles.blogspot.co.uk/
arlene @ http://euzefelus27-nailart.blogspot.com/
Helena - http://nailwish.blogspot.com.es/
Cuti-CLUE-les - http://cuti-clue-les.blogspot.com/
Katee - www.agirlandherpolish.blogspot.com
Alyssa at Fancy Phalanges - http://fancyphalanges.blogspot.com/
Sarah - http://www.ynails.blogspot.co.uk/
bec - http://lacquerdreams.blogspot.com.au/
Misha - www.enigmatic-rambles.blogspot.com
Sharon - http://whatcolorismycoat.blogspot.com/
Melissa - http://www.misadventuresofawannabemartha.com/
Laurie http://dressedupdigits.blogspot.com/
Lucie @ Lucy's Stash www.lucysstash.com
Emma @  http://manicurity.blogspot.com/
Caitlin - www.caitlinscreativecorner.blogspot.com
Jane- http://absolutevarnish.blogspot.com/
Vic @ Glowstars http://glowstars.net
Jackie- http://memasmanis-jackie.blogspot.com/
Rychelle @ Colorsplash Nails- http://colorsplashnails.blogspot.com/
Stella - http://mywetnails.blogspot.com
Missy @ http://missysmanis.blogspot.co.uk/
Kim @ http://apolishedaddiction.blogspot.com/
Christine @ http://lost-in-my-reverie.blogspot.com
Angie @ http://ourpaintedworld.wordpress.com
Bazzia @  http://polishmymind.blogspot.se/
Missy the Manicured Maniac @ http://melissahenderson95.blogspot.com/