Hi girls!
It's finally here! This giveaway is a big big thank you for all of you who supported me in the GlossyBox Nail-Off competition. I won the whole OPI Muppets collection and I've decided to give 5 nail polishes away. I already have them in miniature or full size so I am very happy I can say thank you this way.
I've also recently reached a great milestone of 1500 (1539 right now!) followers so this is a celebration of it too!
So to the prize: There is 5 OPI Muppets nail polishes up for grabs. I will split them between two winners. The first winner I'll draw will choose what 3 shades she would want and the second winner will receive the remaining two. This is because I'd like to treat more than one person :)
And these are the polishes you can win - Meep Meep Meep!, Warm & Fozzie, Designer...de Better!, Excuse Moi!, Divine Swine.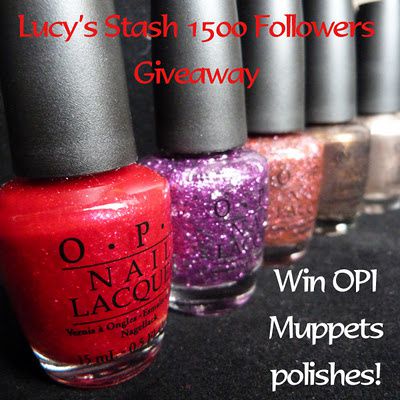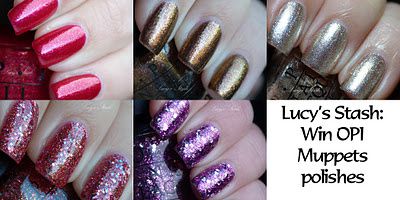 Rules are usual:
1. Be a follower - thank you very much if you already follow. New followers are welcome too :)
2. Spread the word - share this giveaway on Facebook, Twitter, blog post, your sidebar and in any other way you can think of
3. Fill in the Rafflecopter gadget to get your entries!
Giveaway is open internationally and starts on 24 November 2011 and ends on 1 January 2012.

Good luck everyone!