Hello lovelies, I'm sending you my wishes from Czech Republic! I'm on holiday visiting my family and friends and I'm having a really nice time (except for the weather :-/ ). That's also the reason why I haven't posted anyhing lately...sorry...  I'm spending my holiday with Glitter Gal Fuchsia on my nails so I'll write a post about it :)
Fuchsia is a holografic pink colour with a hint of red, not really a typical bright and vivid fuchsia colour. But if you won't see it in person, you won't believe how beautiful it is! Oh my! The holographic effect is so intense and beautiful, better than China Glaze OMG collection.
I was little bit afraid that the application with quite a small brush will be difficult but no. It applied very nicely, smoothly and I managed to have clean nails without need of any touch ups. The small brush in here comes very handy, especially on holiday when you don't have all your gadgets with you ;)
The formula is good, it is not too thin so I needed two coats for a nice  and full coverage. I apply OPI base coat and Seche Vite top coat and polish lasts about 4 days without chipping. With minor touch ups you can wear it for about 6 days. Pretty good, huh? When I wore holographic polishes in the past, they didn't last very long so this was quite a surprise for me. I also haven't experienced any problems applying holographic polish over a base coat as with China Glaze.
The bottle of polish has 9 ml and it is an Australian product.
Glitter Gal is seeking International on-line or store stockists
If you know anyone that may have on-line store or store, this would be a great help, as we are continually asked stockists in your country and it would be great opportunity, as we can then direct our customers directly to stores in appropriate countries.
 Direct sunlight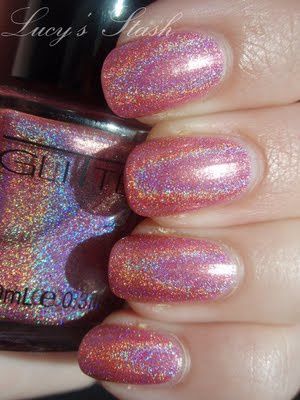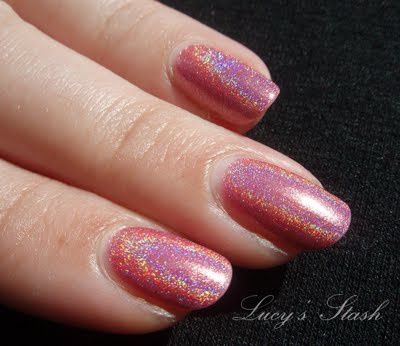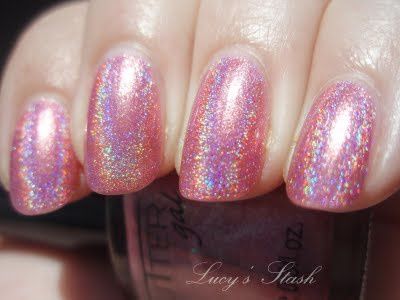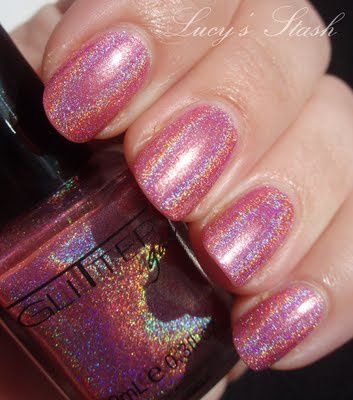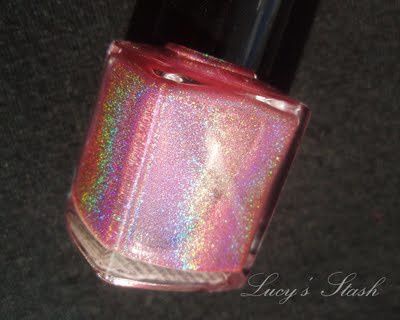 In the natural daylight/shadow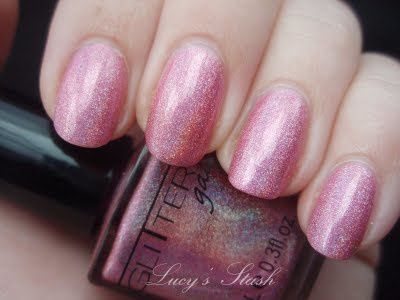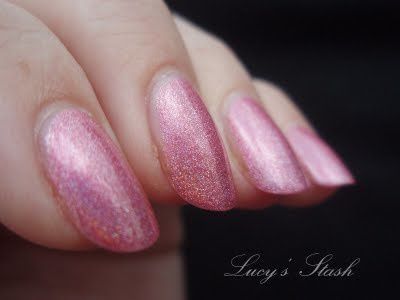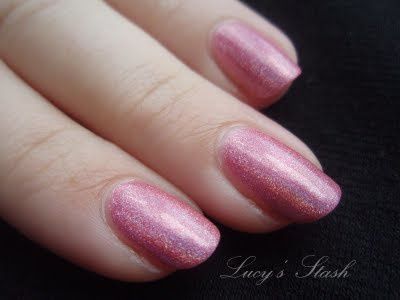 *This product has been sent to me for a review
About Glitter Gal:
Our background
Both Anna and Kerry have been friends for many years and partnered together to create Glitter Gal.
With Kerry's experience as a makeup artist and Anna's background in creating/suppling "private label" products to other Australian companies they have designed "Glitter Gal" a great makeup and nail polish range. The products are great quality, eyecatching packaging and very affordable. 
 
Glitter Gal Holographic nail polish
We use "true" holographic particles in our formulation. This one ingredient is 30 times more expensive than any other nail polish ingredient. Thus making our holographic nail polish the highest quality possible. You will notice the smoothness to the finish of polish, and reflective effects are amazing. They are also the "Big 3 Free".
Many other companies have tried create holographics, but use the more affordable ingredients, which don't give the polishes the same effect, we didnt want to compromise on quality and wanted to deliver to our customers a true holographic formulation. I hope this helps.
 
 
So what do you think about this holographic beauty?