I finally swatched the rest of the Style in Argyle collection :) So here it comes:
Tight Knit - Warm red toned creme brown. I actually really liked this shade, It's one of my favourites from the whole collection. Application was really nice and smooth and I needed two coats for the full cover. It dried quickly as the rest of the collection :)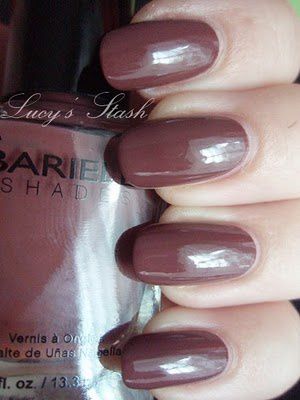 Aura Angora - This is totally same shade like creamy mustard :) I haven't seen any other shade like this so I'll call it unique...for now. It is almost one-coater but I liked two coats better. Application was really nice and dried quickly.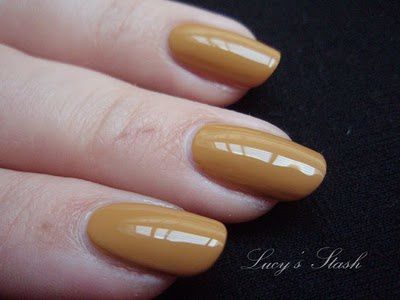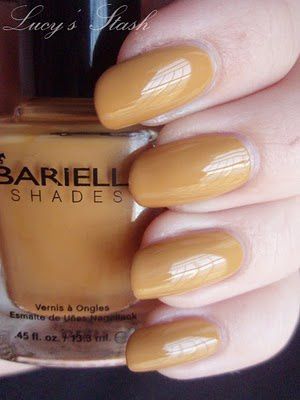 Cowl of the Wild - Cool toned medium brown, Barielle describes it as mushroom taupe creme. This shade was the only one of the whole collection which had a little bit worse formula. It was a bit watery a made holes like jelly polishes do. But if you'll apply it quickly and use two coats, you'll be fine. Yes, 2 coats were fully opaque.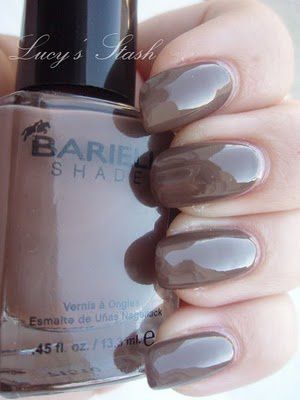 *Products were send to me by PR company for a review.
So to sum up the collection, I'm not sure if the idea of 5 browns in one collection is a good idea, the sales will probably show it later. But what I know is that the variety of brown shades cool and warm toned is great and even I am not a big fan of browns I like this collection a lot. I actually think I might occasionally wear some of these shades. Formula of the whole collection was exceptional. I loved that they are smooth, creamy and non-streaky and have quite quick drying formula.