My Barielle polishes are finally here! I've received package today morning and managed to do swatches of half of the collection :) 
Just to introduce the
collection: "

Fend off the season's chill with six new colours from Barielle's Style In Argyle Autumn collection. With a rich colour palette to choose from and their signature '3-free' formulation, this collection is inspired by stylish Argyle fashion colours. Formulated to provide nails with safe, healthy and long lasting

glossy colour coverage."
It consists of six autumn shades, mostly browns. Bottles are 13.3 ml and have totally new design which will stay for the next collections. Style in Argyle is now available online at the Barielle website. One polish costs £8 but Barielle extended their offer "buy one get one free" on this fall collection so one polish will actually cost you £4.
Wool You Marry Me? - warm reddish chocolate brown. It is a creme shade without shimmer. The application was smooth and flaweless and without streaks. I used two coats which were sufficient for a full coverage. Polish dried quickly and I really like the formula, really nice one.
Cashmere or Loose Me - Cool light brown with a copper shimmer. You can see the copper shimmer in the bottle but not really on the nail. But in my opinion it doesn't matter, colour came up nicely. Application was really nice again and two coats were fullly opaque. It dried quite quickly...just great polish, see yourself!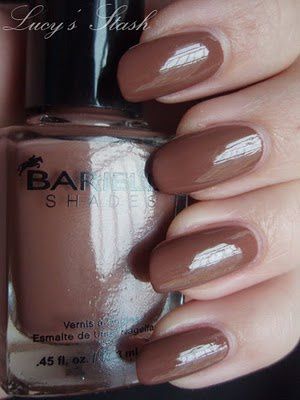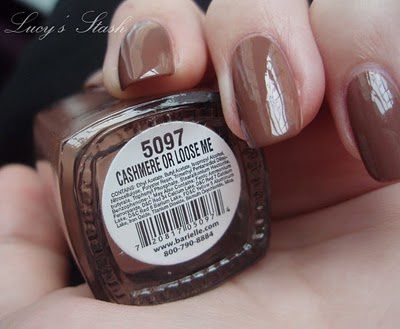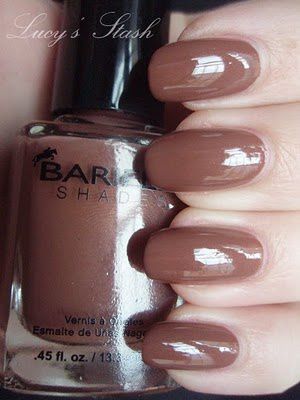 Unraveled Rust -  Actually it has nothing to do with rust :) The colour is cool dark chocolate creme. It was almost one coater but I used two to make sure everything looks perfect ;) I hope the rest of the polishes from the collection will keep up the great formula - smooth and quick drying.
To be continued....
*Products were send to me by PR company for a review.