Yaaaay! Another Giveaway! The lovely people from The Sugar Boy kindly sponsored this giveaway with sweets worth £5 and special offer 10% discount from e-shop when spend £5 or more! I just couldn't resist and poped out to the store and bought myself some extra treat as well :)
The Sugar Boy is a traditional English Sweet shop in Canterbury, Whitstable and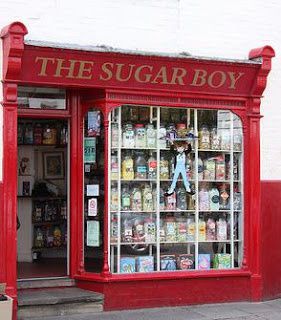 Deal. They offer more than 400 kinds of best quality sweets! Yummy! And what's the best-they sell their sweets online and internationally, so everybody can enjoy the best English sweets! They even supplied the sweets for filming the new Charlie and The Chocolate Factory! Here is the offer especially made for readers of Lucy's Stash:
10% discount of your purchase, when you spend £5 or more! Just use the code lucysstash
Valid from 22/03/2010 till 01/07/2010.
The rules:
1. You must be follower and you must write me a comment with your name/nick, valid e-mail address AND your favourite sweet from The Sugar Boy e-shop (or the one you would really like to try)- 1 entry
2. You can get another TWO extra entries if you post about my giveaway on your blog. You are allowed to use the photos. Please, send me link to this post in the comment - 2 entries
3. Another entry is for adding me to your blogroll. Please, send me link to this post in the comment as well - 1 entry
The giveaway ends 13/04/2010! The winner will be announced on 15/04/2010 via email and on this blog. It is OPEN TO ALL individuals internationally. If you have more than one entry, please, leave just ONE comment with the list of entries you've done. It will really help me with the entries counting.
And of course the prize!
The lucky winner will get bag of sweets which includes following:
Flying saucers, Mix up Bag with different kinds of sweets, Foam Mushrooms and Jelly Spogs, all packed in traditional The Sugar Boys' bag :)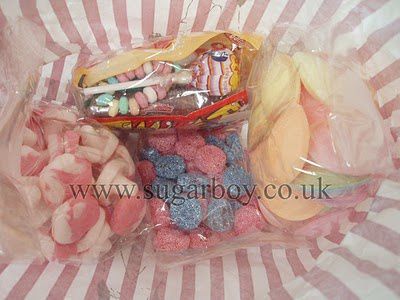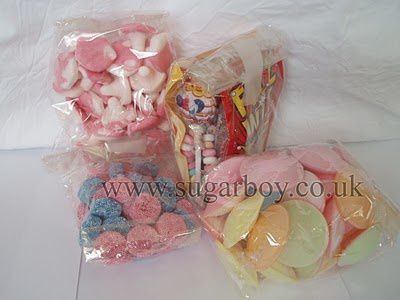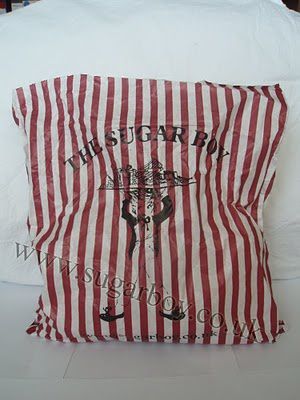 So go now and treat yourselves!
EDIT:
I've decided to make giveaway more interesting and add some prizes from myself :)
So...the winner of The Sugar Boy giveaway will also get Golden Rose Crystal Color no.16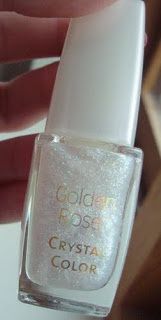 then HEMA (Dutch department store brand) Cream-to-Powder Compact foundation, shade 3 (ideal for summer. Foundation is for Normal to oily skin. It was only opened for taking pictures :)

and also Barry M nail paint and YOU choose the colour!