Pink Friday with Illamasqua Pink Raindrops - Breast Cancer Awareness month
Hello lovelies,
I've decided to join the Pink Fridays for October and show my support to Breast Cancer Awareness month. Today I'll be sporting Illamasqua Raindrops which I wanted from the first day I've seen the swatches and I finally bought this little beauty. Unfortunately for me it doesn't really go with my skin tone.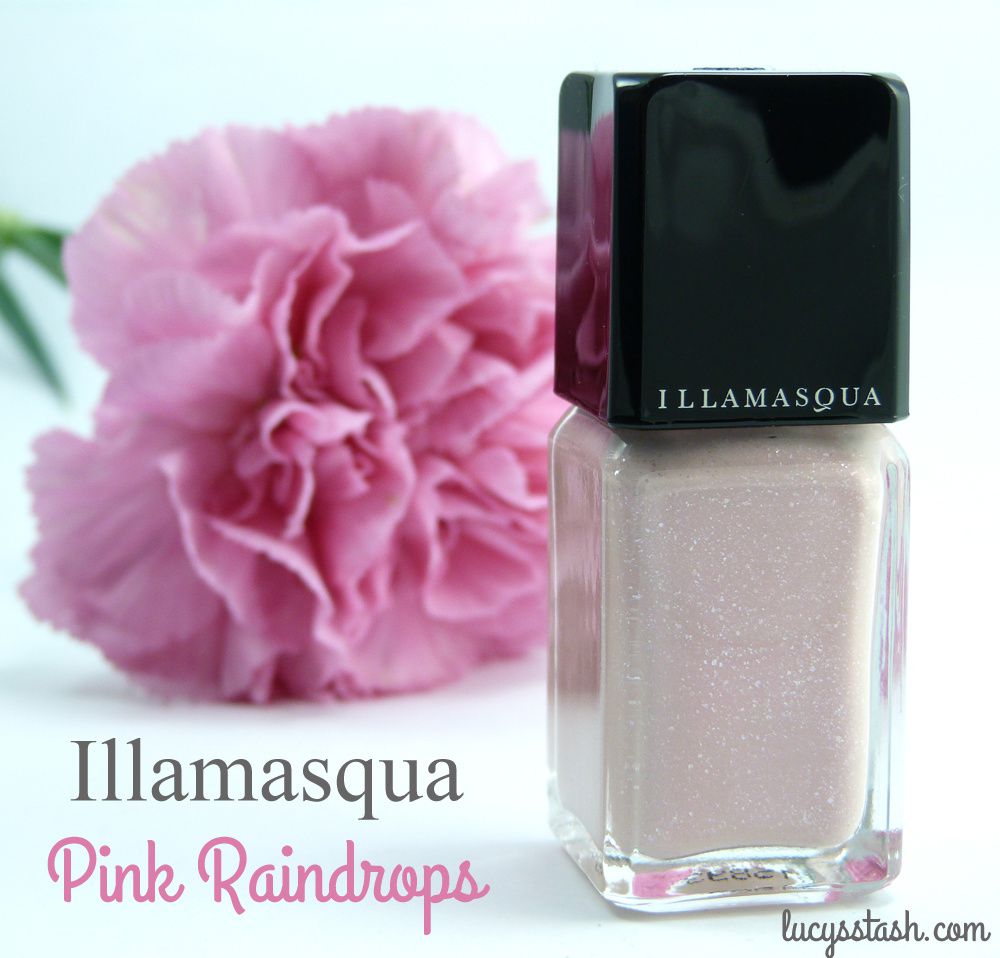 Pink Raindrops - pale pink base filled with glass flecks and subtle fuchsia shimmer. By itself the Pink Raindrops is a very pretty pale pink polish but it's the chunky glass flecks that make it unique. It has a bit funky formula - quite thick but still manageable. When I was applying the polish it was quite gritty because of the fleck but after a whie they levelled. I still had to apply a thick topcoat. I've applied two coats and the drying time was average.
I hope you can check out more Pink Friday posts by other nail bloggers below: