Review: Foxy Paws Happy Cuticles Treatment Oil
*PR sample
Hello lovelies,
when it comes to cuticle and hand care, I am always opened to trying new products in the search of the very best. So when Charlotte from Foxy Paws offered me to trial her Happy Cuticles Treatment Oil, I happily accepted. I've been using it for few weeks now and I can tell you my experience...
About the oil: "Its special formula moisturises and cares for your cuticles with vitamin E and A and aloe vera oil. This is perfect for those of you allergic to almonds - there's absolutely no almonds in this oil."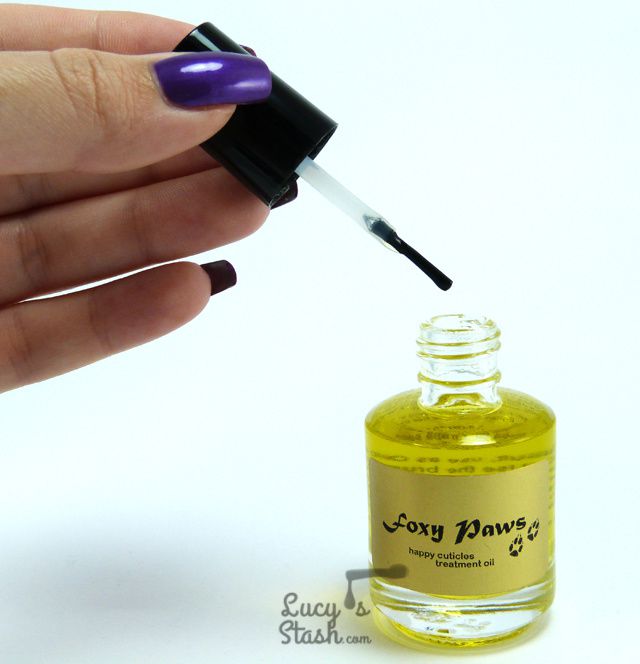 The first thing that I noticed was the smell. The oil smells lovely and sweet like vanilla and lime. It actually smells exactly like Key lime pie ice cream I recently bought :D It can be a bit overwhelming after a while but if you're not sniffing your nails constantly you'll be fine :)
Happy Cuticles Treatment Oil is a mix of Jojoba, Grape seed and Vinegar oils, A-vitamin oil, E-vitamin oil and Tea Tree oil and the Vanilla and Lime scent. So from this list of ingredients it looks like a good and nutritious mix for cuticles. In the official description it says it contains Aloe Vera oil but I don't see it in the ingredients list. I'll have to ask about this further, maybe it's just missing on the label.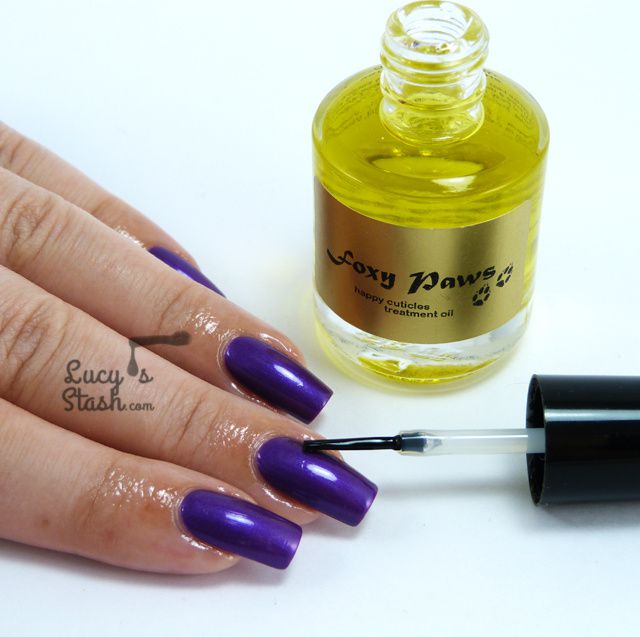 I've been applying the oil regularly for few weeks and my bottle is still pretty much full. It takes only a touch of brush to get enough product on your cuticles. then I like to rub all my nails together to evenly spread the oil and after few minutes I massage the excess oil into the fingers.
Happy Cuticles Treatment Oil soaks in nicely but it takes a while because it's an oil, not a cream. It does leave my skin and cuticles nicely moisturised and it helps to restore flexibility in the nail. I haven't broken a single nail whilst using this oil. If I compare this cuticle oil against some others I've tried, it will be in the top 3.
You can purchase this nail oil and other Foxy Paws products at the Foxy Fingertips website for approximately $11.50 or £7.50. Each bottle contains 15ml of product which does last quite a long time.