SpaRitual Share collection for Autumn 2013: Review & swatches of Midnight Stroll and From The Heart
*PR Sample
Hello lovelies,
Hope you're all well! There were two new shades from SpaRitual Share collection waiting for me at home when I came from holiday. I wanted to try them both but couldn't decide which one I like best so I painted each hand with one shade :)
About the Share collection: "Share represents the fall, where the season's most cherished gifts are carefully crafted and come from the heart. It is a time to reconnect with one another in a positive and more fulfilling way ," says SpaRitual founder, Shel Pink.
The Share Nail Lacquer Collection features timeless natural neutrals, shimmering copper, midnight blue, and deep red. Conversation, Reminisce, Midnight Stroll, From the Heart, Uncomplicated and Comfort are rich, uncomplicated colors that fall in step with a slower, more thoughtful pace.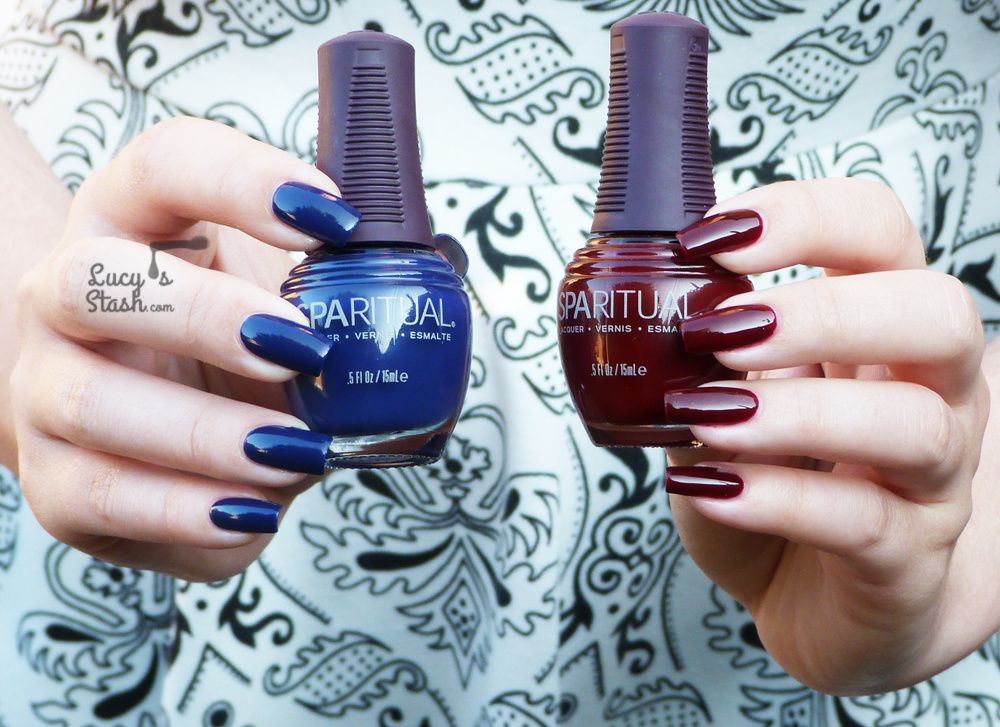 From The Heart - vampy dark red jelly. Red vampy shades are one of my absolute favourites for A/W season. From The Heart has well-pigmented formula where two thicker coats provided very good coverage. It also applied easily and without patching. The drying time was average probably due to thicker coats. I've applied topcoat as well. It stains a bit - skin and nails so I needed to scrub my fingers with toothpaste & brush afterwards.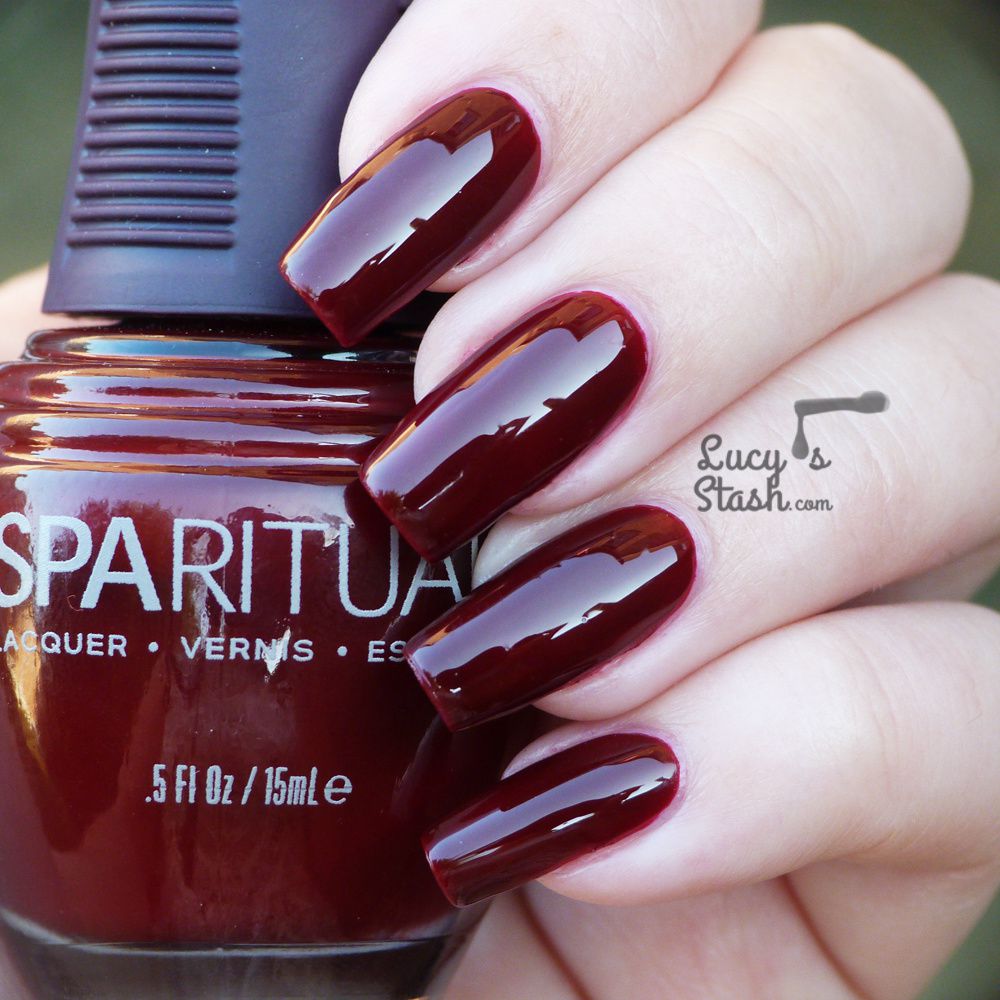 Midnight Stroll - dark indigo blue creme. I'm sorry to say that most of my photos don't show the true beauty of this shade. The camera made the Midnight Stroll look like blue when in fact it's a dark blue-purple. It very similar to Tip Top Kinfisher (which is hard to get). It applied flawlessly and is well-pigmented. I'm wearing two coats and topcoat.
The picture below has been colour-processed to give you a closer idea of the true colour. The rest of the pictures don't show the colour accurately.