Hello lovelies,
I can't stop inspiration nor time so I just went with it. I had a sudden urge to create more Easter eggs and I thought it would be such a shame not to share it with you. These are the last, I PROMISE! Then it will go back to nails ;)
After I finished the dotted eggs, I had an idea to use the alcohol inks that I bought for marble nail art and I loved the effect! You can combine any colours you want or even use one colour and just do different shades of it. After the marbling it felt like there's something missing so I painted cracks, dots and precious stone patterns on the eggs to give them that extra spark.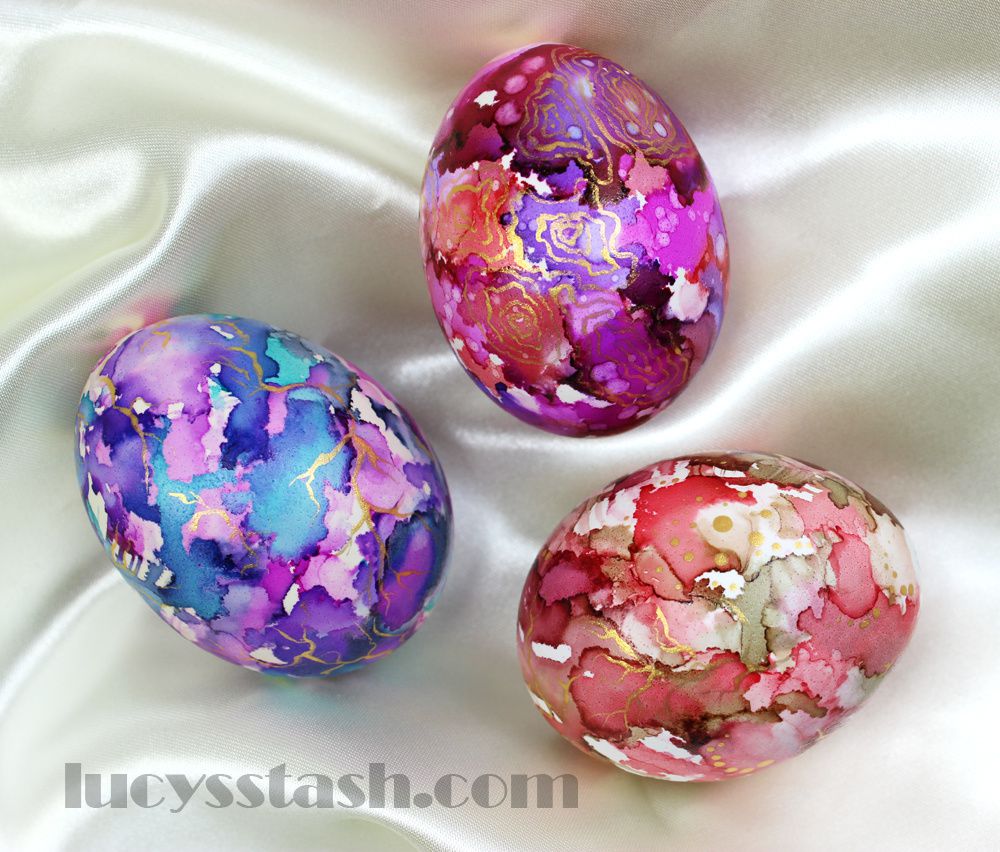 And of course I filmed the whole process for you so you can see how exactly I did all three of them!
I LOVE various crafts and if I had more time I would do a lot more. What did you think of this tutorial? Liked it? Disliked it? Either way let me know, I love reading all your comments and when I can I respond.
Have a happy rest of Easter Monday/Seder (if you celebrate it) and see you soon! Lucie x
EDIT: I meant to post this midday but the video took staggering 8,5 hours(!!!) to upload. I'm no quitter so I'm posting it anyway ;p