*PR sample
Hello lovelies,
Somebody come over and kick me because I'm sooo behind at blogging! I have been slacking a lot but it's for a good reason - my weddingof course! Sorry about the lack of posts lately, I'll try to be better.
At the end of the last year, Nails Inc introduced a collaboration with Victoria Beckham. They created a set of two polishes in a special bottle and packaging in two fashionable shades. Today I'd like to show you both of them.
About:
"Created with stretch to fit technology, these polishes will glide onto the nail for a flawless finish. Formulated with bamboo extract to help build healthy nails and ensure a perfectly smooth application. Designed by renowned Creative Director Fabien Baron and customised by Victoria Beckham, the new Nails inc glass bottle has been reinvented for this collaboration. Made with the finest Venetian glass, each bottle is hand frosted to reveal the hidden polish colours at either side."
The polishes came in very well thought-out minimalist packaging. The box has a Nails Inc logo & VVB Victoria Beckham on it and inside I found two slots with the polishes in them. The nail polish bottles are quite something - they are made 'with the finest Venetian glass' and I could instantly feel the weight. Those babies are heavy! The glass isn't frosted on sides which nicely shows the colour inside. The lid slides off, revealing thinner ribbed lid for easier hold.
The brush is on the wider side with rounded end. This really helped with creating a neat edge at the cuticle and I liked the look and feel of the brush.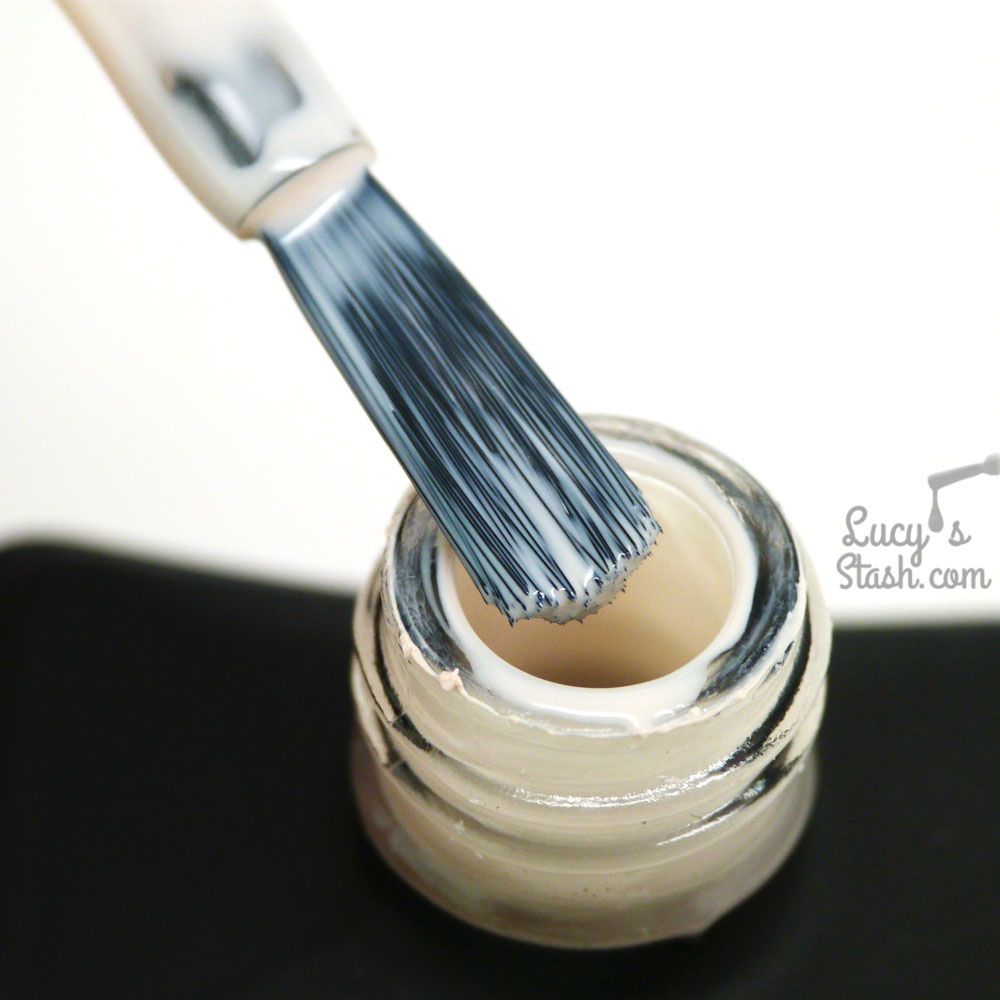 Judo Red - bright tomato red creme. Judo Red leans a lot into orange shades depending on light but it is generally cool-toned red. I actually can't believe how much I like the formula. The polish glided on the nails very easily and the first coat was almost fully opaque. Score! I've applied two coats to get perfect finish. It dried fast and glossy but I will always recommend wearing topcoat with any polish.
Bamboo White - milky beige with pink undertones. I was a little bit afraid that this shade would be poorly pigmented but two coats were nicely opaque. The formula was again easy to apply and fast-drying. I'm wearing topcoat over it but it was glossy by itself.
I was pleasantly surprised at the high-end quality of everything - the outer packaging, bottles and the nail polish itself. The colours are not unique but they are chic-classic. I can definitely picture Victoria Beckham wearing them! If you don't mind spending a little bit more money for what is almost like a collectible item then go for it! I really couldn't find anything bad I could point out which, I guess is good.
The Nails Inc by Victoria, Victoria Beckham collection is available at Nailsinc.con for £45 for both or £25 for each shade purchased separately. For US customers it's available at Sephora.com and Saks.com for $25 each.
Have a lovely day! Lucie x
*PR sample