Hello lovelies,
you might have noticed some changes that happened to my blog during the month of August. Well I have made the decision to switch to OverBlog platform.
A bit about OverBlog: "OverBlog is Europe's leading blog platform, 35 million visitors per months. It has been created in 2004 in Toulouse, France. OverBlog is based in the UK, France, Italy, Spain, Germany and New-York City."
I've had few reasons for switching:
1. Advertising - Monetization of my blog was one of the biggest reasons to switch to OverBlog. After three and something years I think I deserve it ;) Whilst on Blogger, I kept being refused for Google AdSense advertising programme (which doesn't earn much anyway I hear) without any possibility of getting in touch with Google about it.
I found out that as the only blogger platform, OverBlog launched Royalty Partnership Program which offers quite good financial compensation for displaying adverts. As far as I've noticed, the adverts are tailored to the user who is seeing them, same as Google AdSense would do.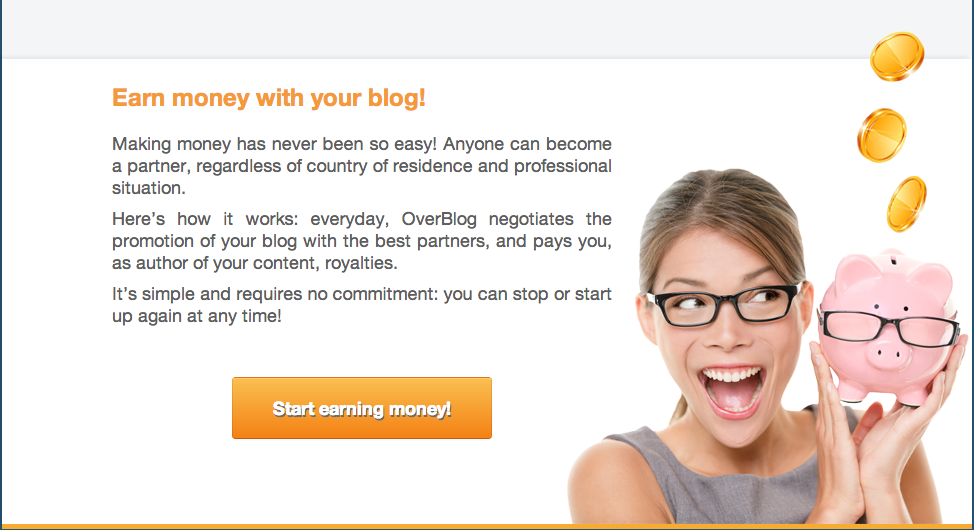 2. Exposure is another reason why I switched. OverBlog has currently 35 milions of visitors each month and my blog would be visible to them in Overblog Reader. Worth a try :)
3. I got offered Premium Membership Pack with extra feature for a while for free which you can get too if you switch to OverBlog through the button in my sidebar. OverBlog will contact you and just tell them Lucy's Stash has sent you :)
4. Personal blog support available - I like that I deal with one person who sorts out all my requirements and problems. I get responses fast and it's easy to chat on Skype and go through my problem thoroughly. I've never been able to get any help from Blogger, I just spent ages in loops of written support pages...very frustrating.
5. Web design - there is a section with templates you can choose your design from however OverBlog offers a complete personal, technical and design support. So if you have problems or you want element that you don't know how to add, OverBlog can help you or do it for you. I could only dream about support like this from Blogger/Google!
I must admit that switching platforms is not entirely easy and without complications but OverBlog did everything and made it easy for me. The things that I find/found frustrating with the OverBlog platform are/were:
a. Many readers in US don't know this platform so there is a new commenting system they have to login to or post as a guest commenter. I understand that that can be annoying for some so there is an option to comment using Facebook account. I was considering the option to switch to Disqus which OverBlog offers but it would mean I would lose all the comments on the blog.
b. Some of my 'feeds' stopped working. They were Bloglovin' and Feedly as far as I know. Bloglovin has sorted the issue with just one email so that was ok but I couldn't find a way to get in touch with Feedly.
c. I can't do page breaks whenever I want so I display my whole posts all the time. Does it bother you when blog doesn't have the 'Read more >>>' link?
Overall, after few minor hurdles I'm getting used to OverBlog and I'm happy with my decision. I admit, the Royalty Partnership Program that helps me to earn money with advertising on my blog is a huge compensation for the little problems/frustrations.
If you have any questions then please ask and if you're thinking of switching, I can answer your questions from the blogger's point of view (or you can contact Matthieu at matthieu@overblog.com) and if you switch through my OverBlog button in the sidebar (shown below) you can get free Premium Pack subscription for 6 months :)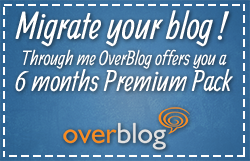 I would love to hear your feedback and questions. Have a lovely day!
*I have NOT been compensated for this post in any way, just wanted to share my views on this growing platform