Hello lovelies!
Just before I go to holiday our landlord scheduled changing of the windows *slaps her forehead*...that's exactly what I need - three days of moving furniture and cleaning instead of packing and last minute shopping. 
Today I have for you another dotticure. That's because today's Summer Challenge theme is Turquoise, Aqua or Jade - Freestyle Day. 
For this manicure I've used China Glaze Aquadelic, A England Camelot and Essie Mint Candy Apple.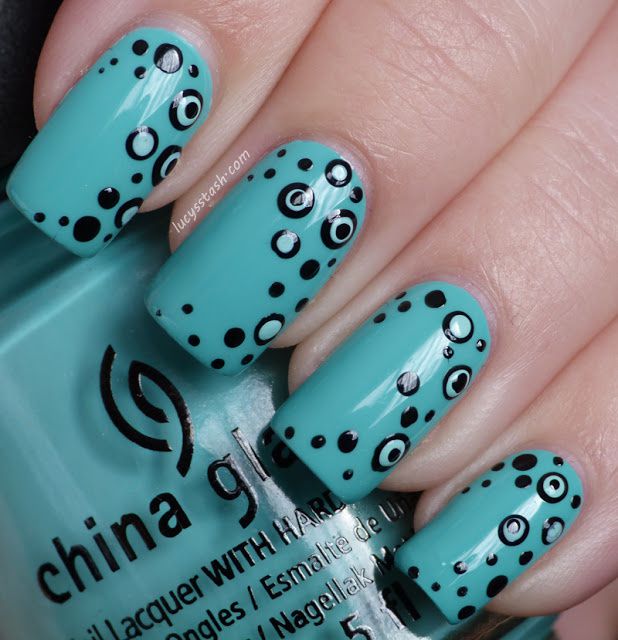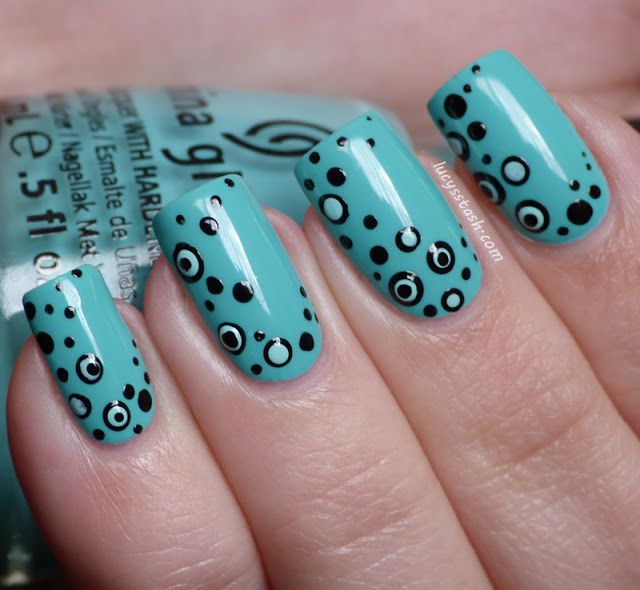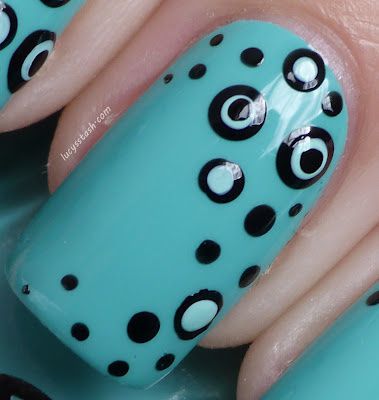 China Glaze Aquadelic - aqua blue creme shade. It's a really lovely colour I adored on my nails, so summery! It applied ok, the only thing I had problem with were patches in the first coat. Second coat evened everything out . Polish dried fast and removal was super easy.