Hello lovelies!
Excuse my absence, I haven't been very productive and energetic in the past few weeks. Hopefully that will change soon.
As every year, I spend a little bit of time painting Easter eggs. This year I have been inspired by the very talented Elspeth McLean, an Australian artist who takes dotillism to another level.
So today I want to show you three dotted Easter eggs I did and there's a tutorial (well more of a video recording the process) for each of them!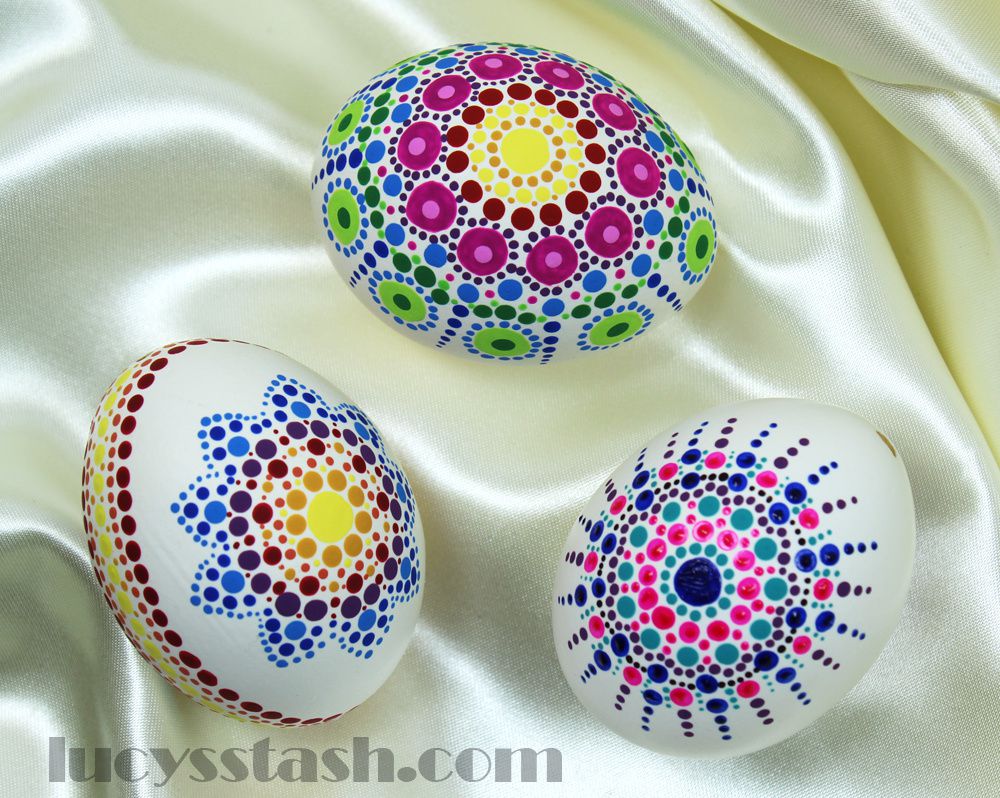 All eggs were decorated using acrylic paints, dotting tools and a small brush. I considered using nail polish but it would make the job much harder since it dries so fast. A drop of acrylic paint stayed wet for the whole time I was decorating.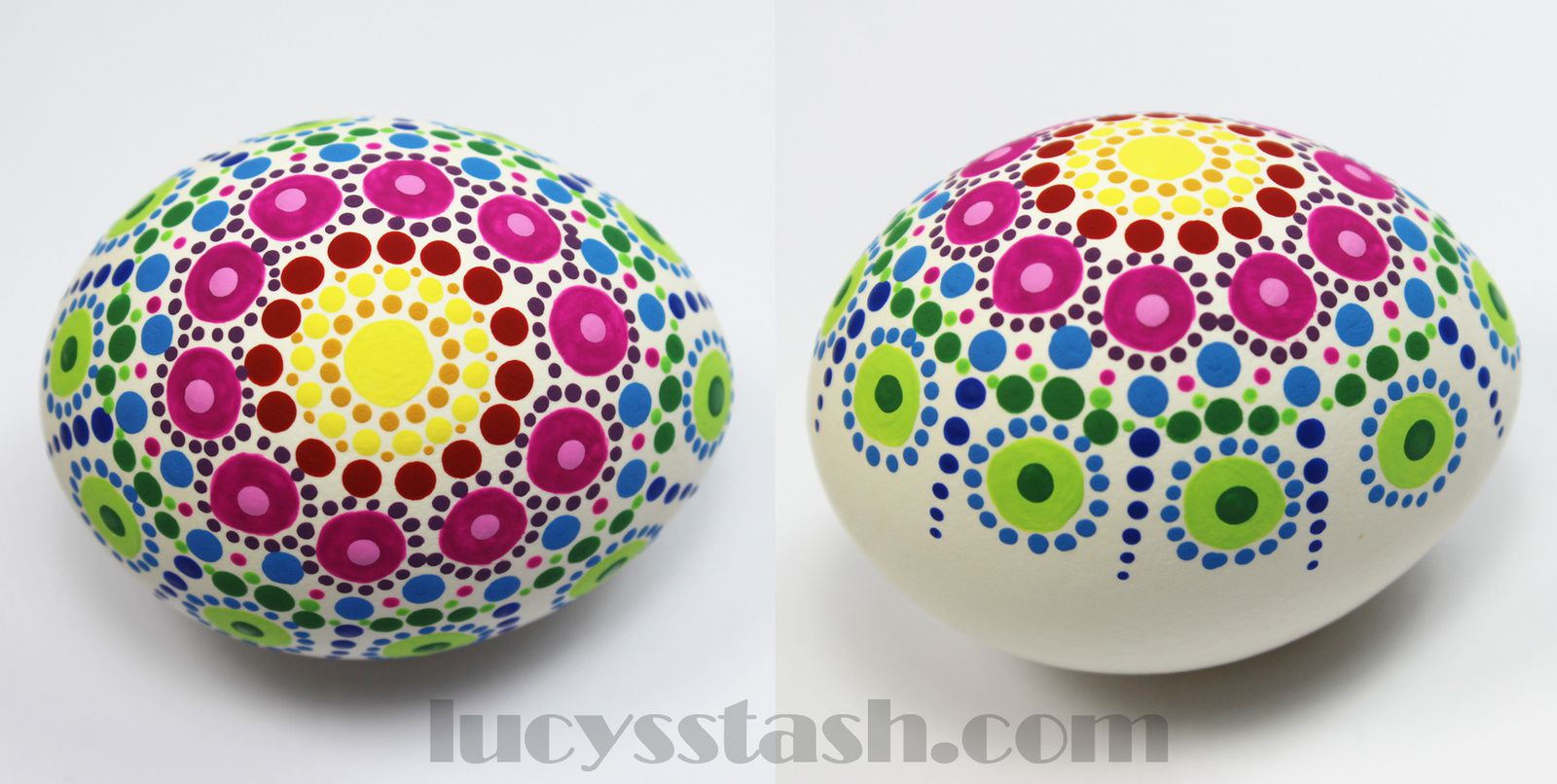 This first egg is inspired by the colourful painted stones Elspeth does and it's also my favourite of all three!
And now the promised tutorial: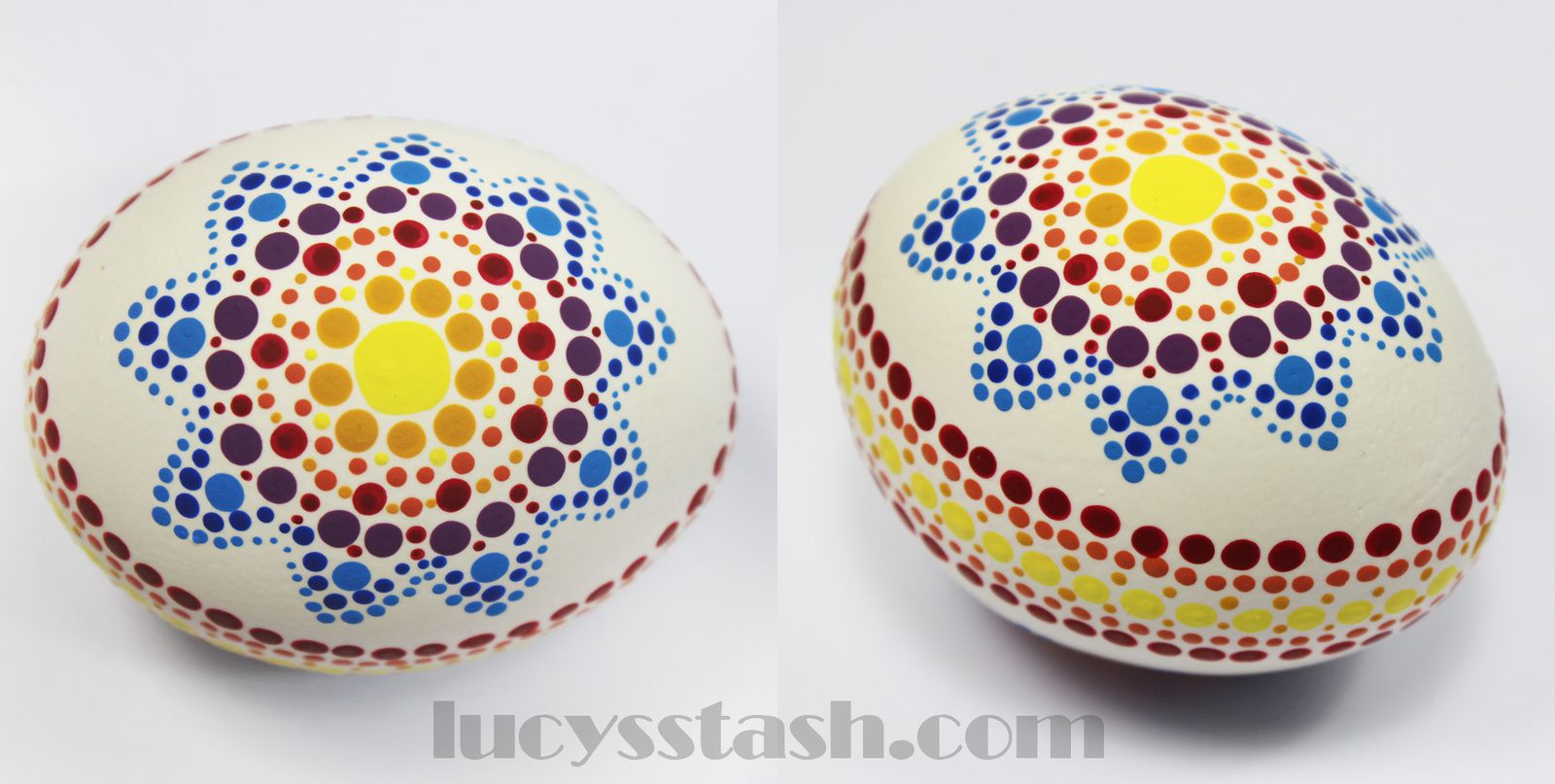 For this pattern I've used colours that are usually used in Czech folklore art including painted Easter eggs...
How I did it: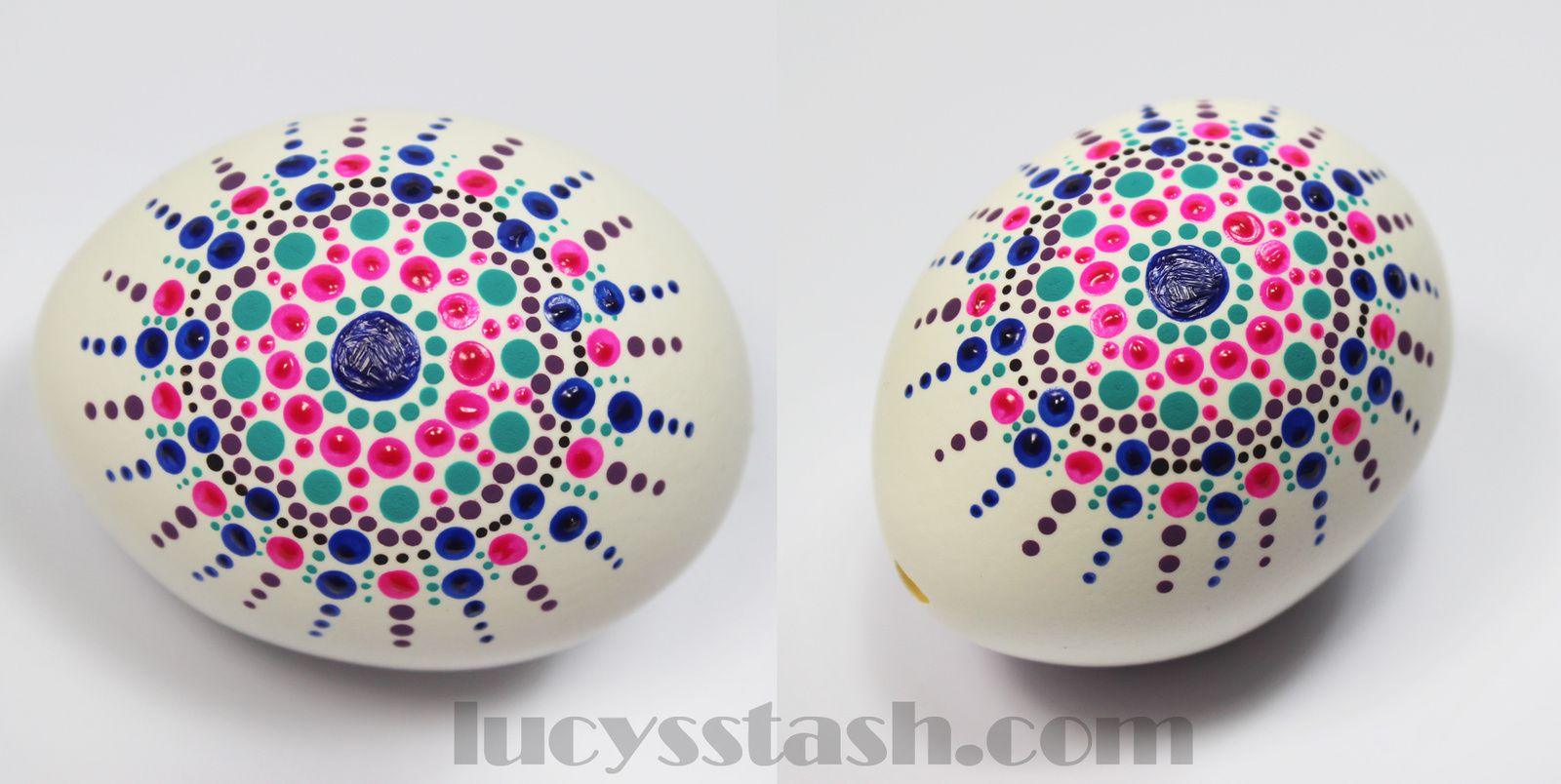 And this last one was an experiment with acrylic paints that I've never used but I probably won't use again because they are not very opaque and dry glossy and uneven. I still like the egg though ;)
Here's how I did it:

I hope you've enjoyed this post and maybe it will inspire you to decorate your own Easter eggs! Sorry it's not nails but there are more things I like in this world apart from nails :) If you would like to see my previous Easter adventures, you can see it here and here.
Have a nice Easter break and let me know what you think of my Easter eggs! Lucie x