Hello lovelies,
I'm on my way to London at this very moment to attend the Cosmopolitan Blog Awards 2013. I don't know the results obviously but I want to thank you all for nominating me and making this happen! I will be meeting some amazing nail bloggers like Sam aka The Nailasaurus, Allie aka Brit Nails and Alice aka One Nail To Rule Them All. I'm very excited but also very nervous and I hope I didn't forget anything lol! I'll try to take as many photos on my phone as I can so expect pictures!
To keep you all occupied, I've done a simple 'laser tape' manicure a while ago and because I didn't have much time to prepare bigger post I'll share this design with you :)
EDIT: I totally forgot to tell you that the base is Delush Polish Ocean Sapphire over A England Camelot and the black on top is also Camelot.
I've also done a wee tutorial for you...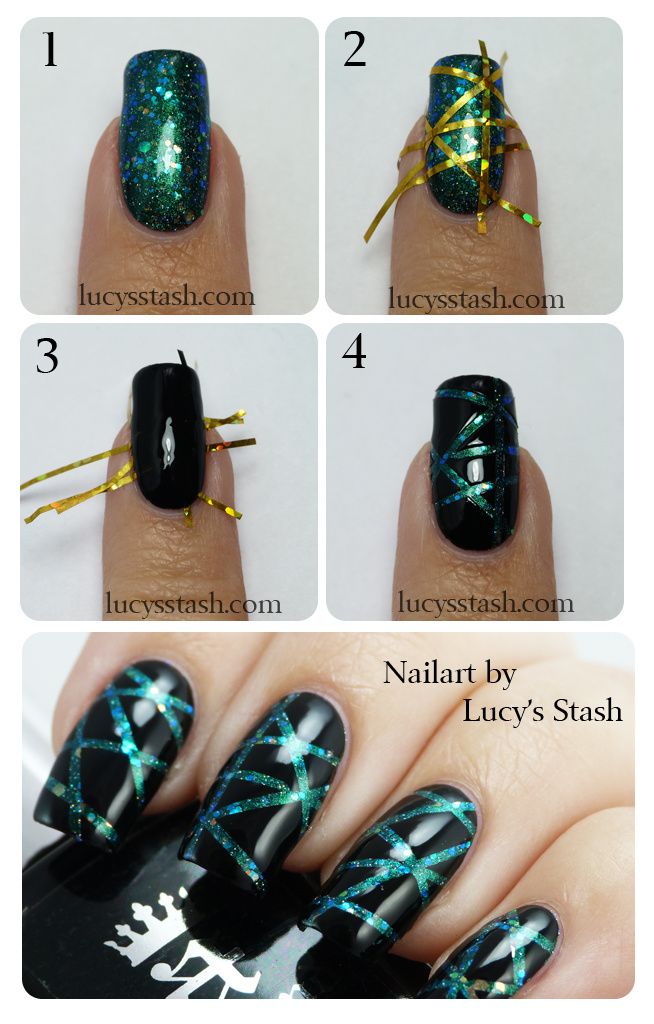 Hope you'll have a great day everyone! x