*PR sample
Hello lovelies,
I've been trying a new brand to me called Dermelect and today I'll share with you my thoughts and swatches. I've got two shades -  Renegade and Moxie. Both are part of the Fearless Beauty collection and their formula contains ProSina Protein Peptide-Hydrolyzed Keratin.
Each polish came in this hard plastic casing and more information about the polish on the back. Polishes itself have a sleek satin silver cap which I find to be very stylish.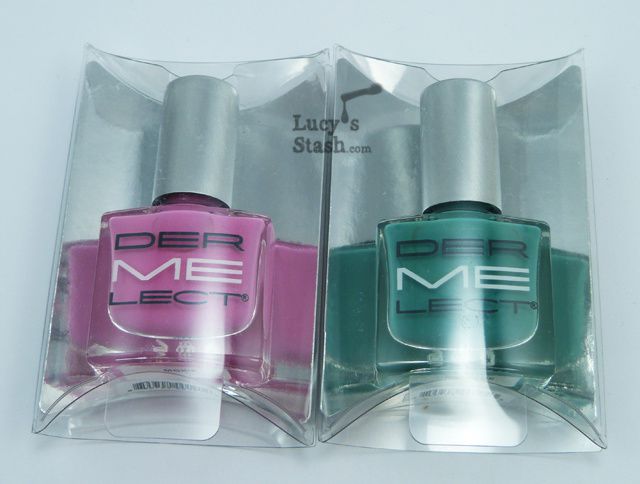 Moxie - medium pink creme. The polish has a very nice and easy to work with formula. I haven't experienced any significant problems as the pigmentation was good as well. Two coats were enough for full coverage. The drying time was average to fast but that can be improved with fast-drying topcoat or fast-drying spray.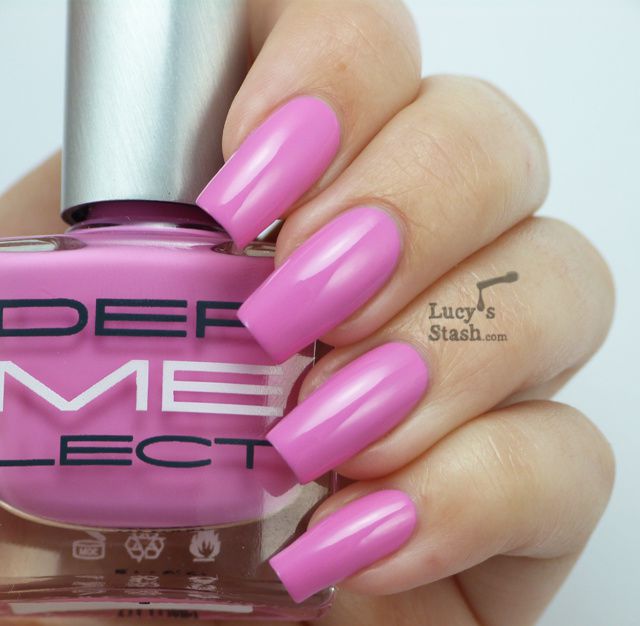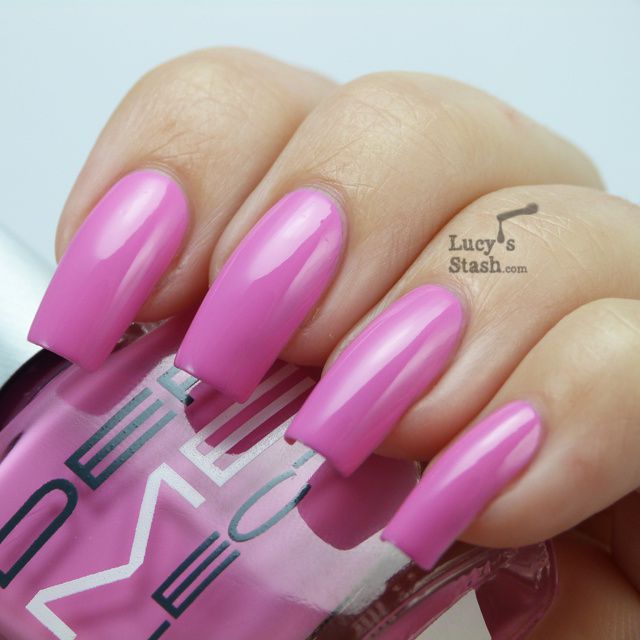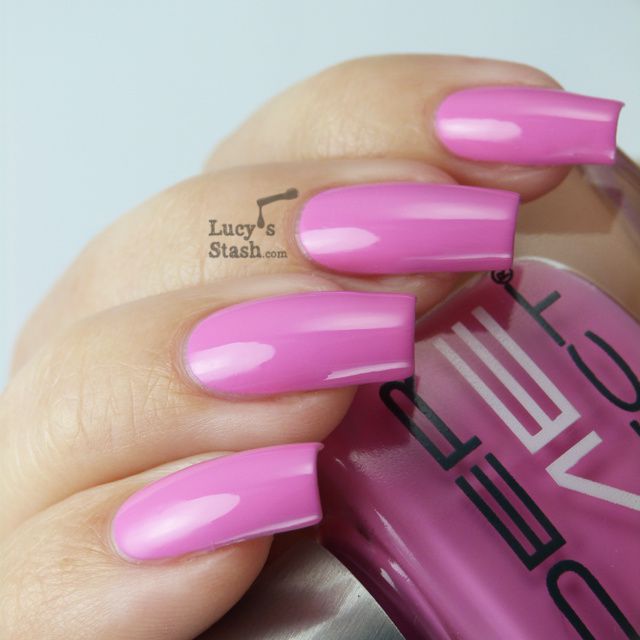 Renegade - darker jade creme. The formula was slightly jelly-ish and runny but still well-pigmented. I'm wearing two coats which were enough for full coverage. It dried average to fast and glossy.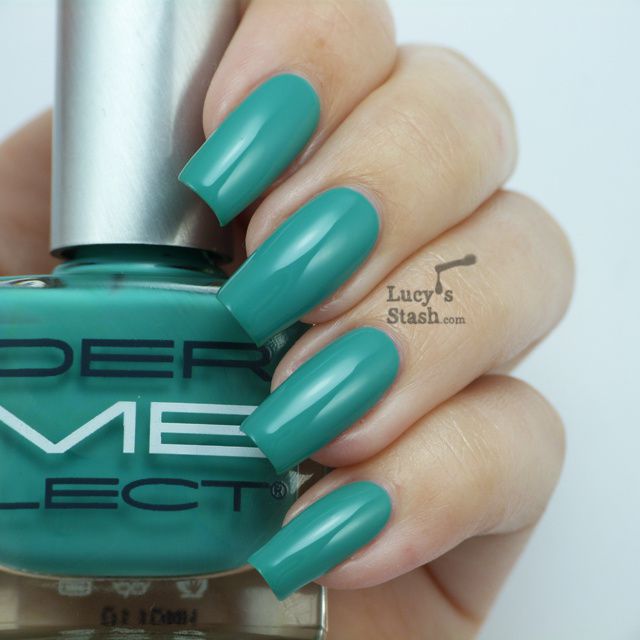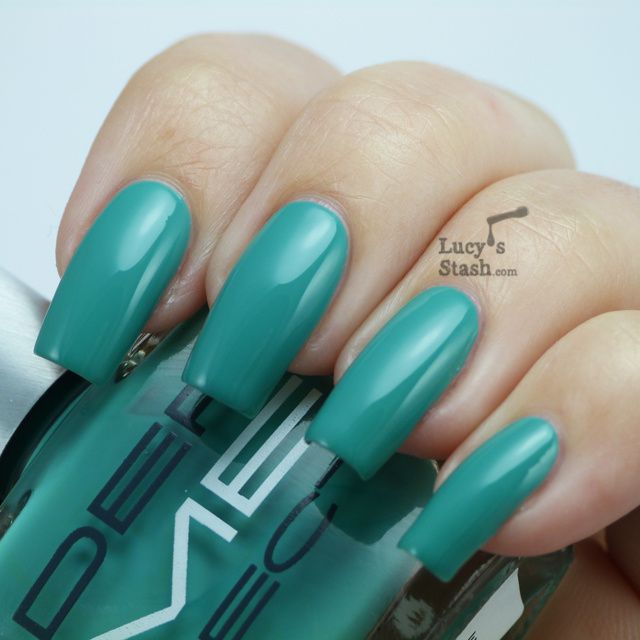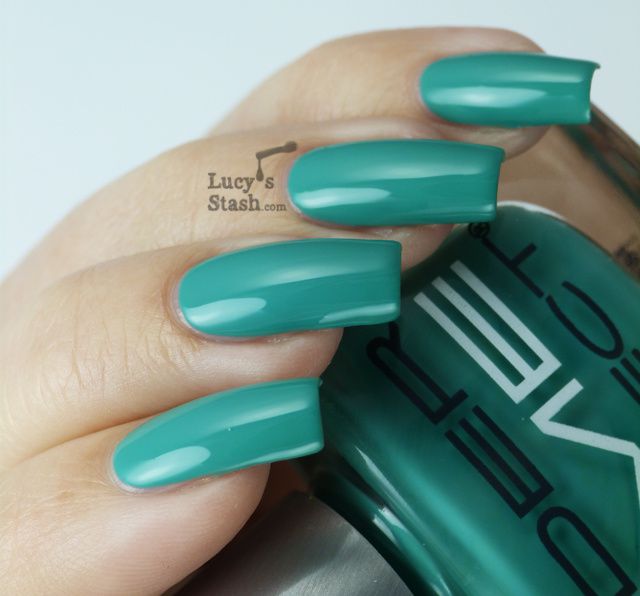 I was very pleasantly surprised with the quality of the polishes. I haven't really seen any reviews of this brand before so I didn't know what to expect. According to Dermelect website the polishes have following benefits:
strengthens weak, brittle nails
restores flexibility
helps resist chipping and splitting
superior extended wear
water and detergent resistant
UV protected
DBP, Toluene & Formaldehyde free
cruelty free (no animal testing, ever!)
They are available at www.dermelect.com, high-end apothecaries, beauty boutiques, salons, spas, medi-spas and doctors offices for $14 per bottle.