*PR samples
Hello lovelies,
Few weeks back I got some very cool glitter polishes from Dance Legend. They are all from Caviar Polish collection that consists of 12 shades in total. I've received four of them to review ;)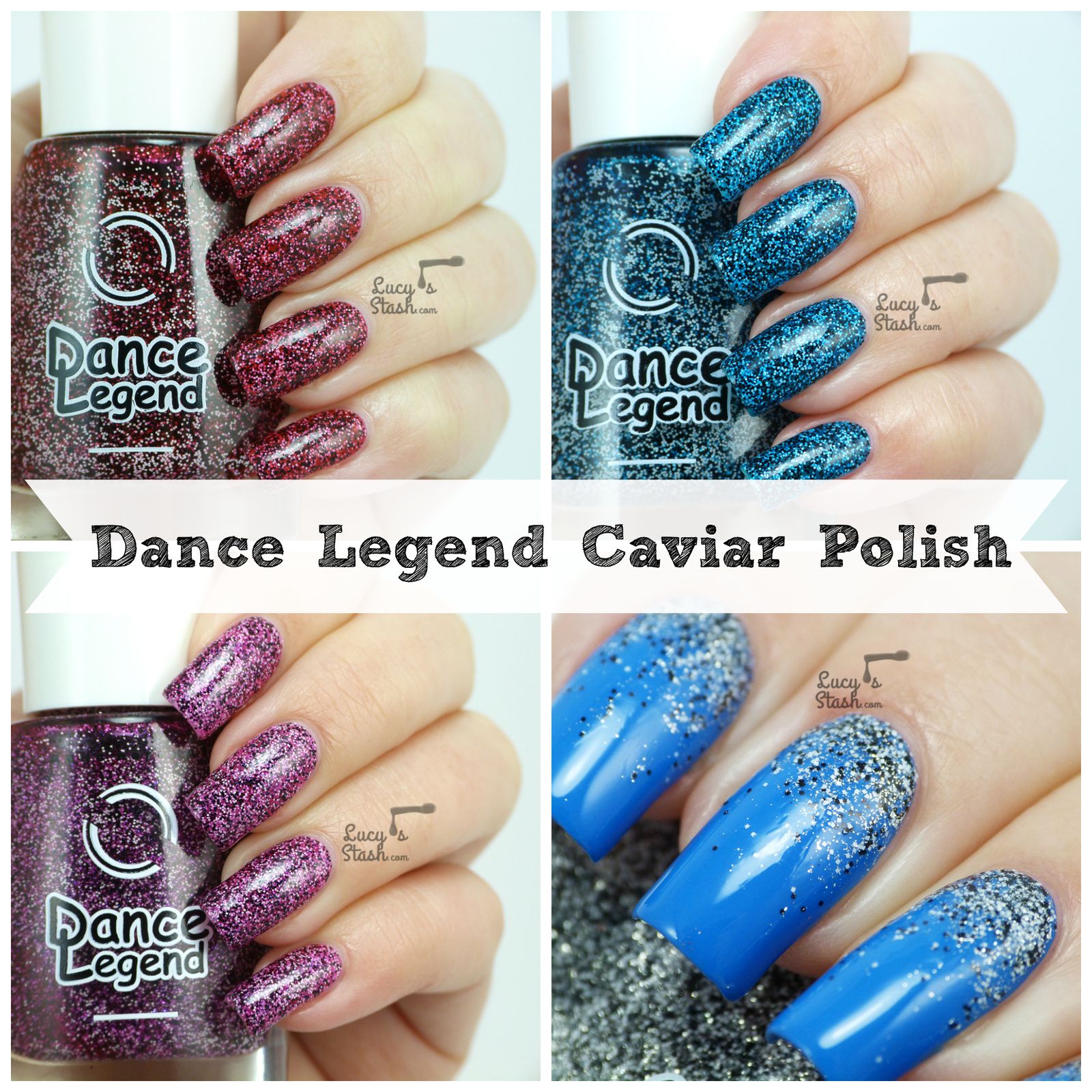 Caviar polish 1005 Arovana - raspberry jelly with black and white glitter. I like the raspeberry jelly base shade very much as it's leaning heavily towards red yet it still has that berry warm colour.

Caviar polish 1008 Pseudochromis - magenta jelly with and black and white glitter. This polish is a bit different to the previous one - in addition to the black and white glitter it has fine silver particles giving it an extra sparkle.

Caviar polish 1003 Zebrasoma - blue jelly with black and white glitter. This is a gorgeous azure blue jelly leaning towards turquoise. It is packed with black hex and white square glitter.

Caviar polish 1010 Argus - black and white glitter and silver particles in a clear base. This is my absolute favourite of all four because of its versatility. So far I have used it only in glitter gradient but it can be layered over any polish making your youwn colour combination.
All of the Caviar polishes have the same formula - they applied easily and two thicker coats were opaque. The polishes dried rather average due to thicker coats and gritty because of the large amount of glitter in them. I've applied coat of Seche Vite and as you can see from the pictures it is still not completely smooth. Despite that I must say I like this collection a lot, especially the Argus.
Dance Legend polishes are available at their website or at their partner stores in USA, UK, Brazils and France (links at the the home page).
*PR samples