*PR samples
Hello lovelies,
In my New Year's Blogging Resolutions I've set myself to feature more nail care products hence today's post. I've been given the opportunity to review some Glisten & Glow products including the praised HK Girl top coat. Let's have a look at the goodies: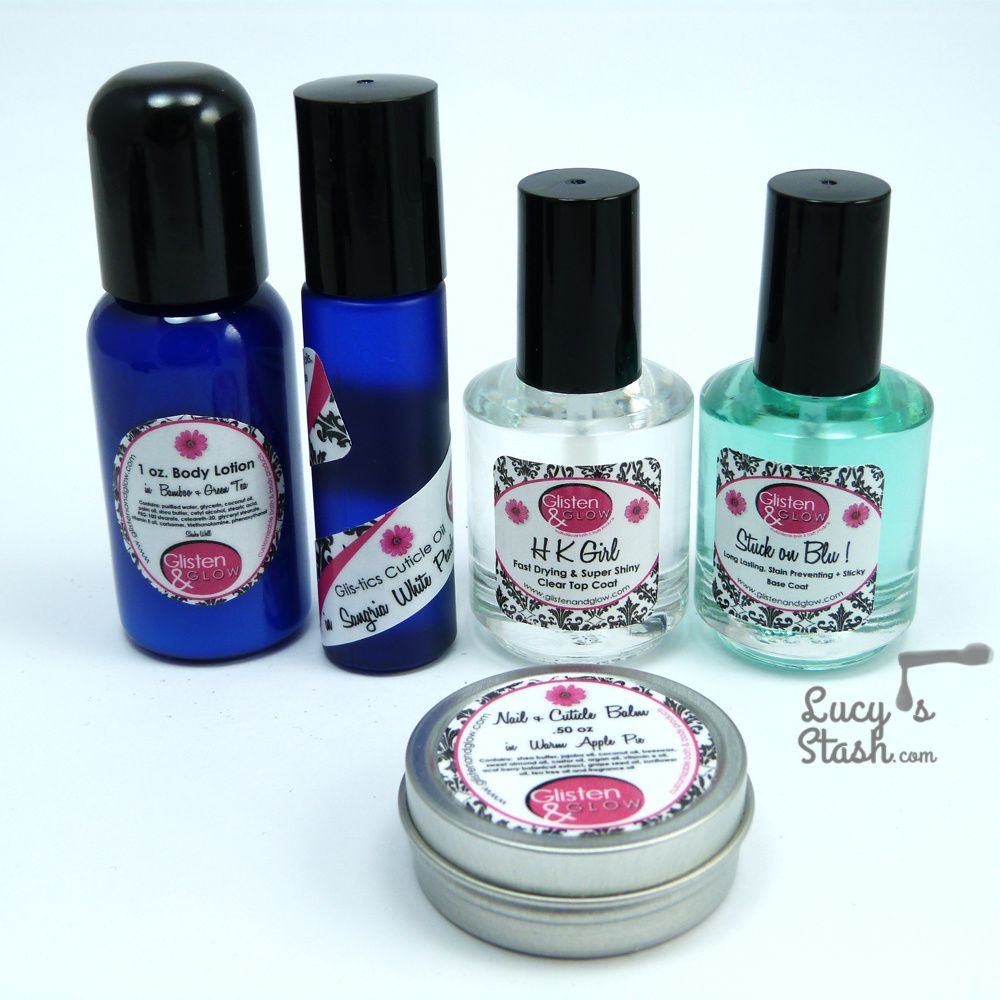 Nail & Cuticle Balm in Warm Apple Pie - Warm Apple is very subtle and not overpowering scent which I like very much. The balm feels really nice and smooth but it's quite solid. When I have cold hands I literally can't use it because it won't melt. I'm actually putting the balm on as I'm writing this bit. I warmed up my hands and the balm melts nicely. It feels pleasant but not oily at all. It nicely nourishes the cuticles and I massage it into my fingers up to knuckles as well. I will always prefer any product that I don't have to stick my fingers into but I do enjoy using this balm very much.
Each tin contains .50 oz (approx. 14 grams) and there's a list of ingredients on the label in case you want to know them.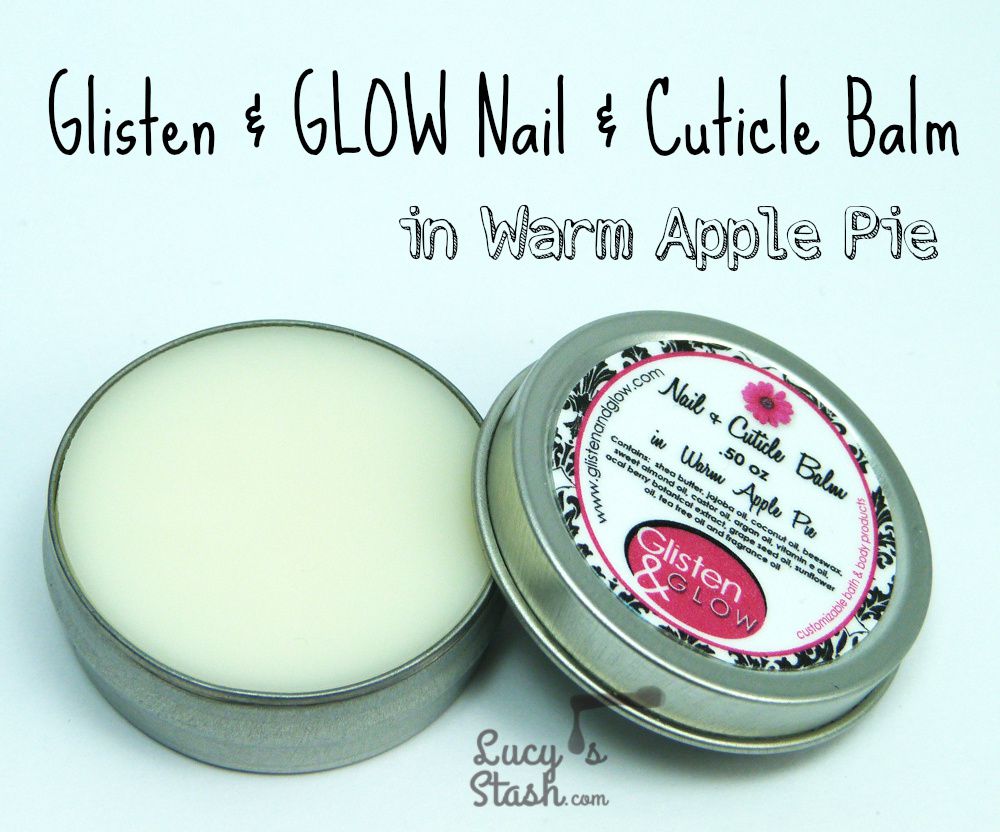 Glis-tics Cuticle Oil in Sangria White Peach - the first thing I've noticed was the yummy peach scent and the roller ball applicator. This is the first nail oil I've ever owned with this type of packaging but I got used to it. You can't use it to moisturise your cuticles after painting your nails but otherwise it is easy and fast to use and you won't put too much of the oil like with pipette or a brush.
Each Glis-tics Cuticle Oil contains .37 oz which I think is approx. 11 ml. I would have loved to see a list of ingredients somewhere. The oil feels nice and nourishes well and I'll be using it up for sure.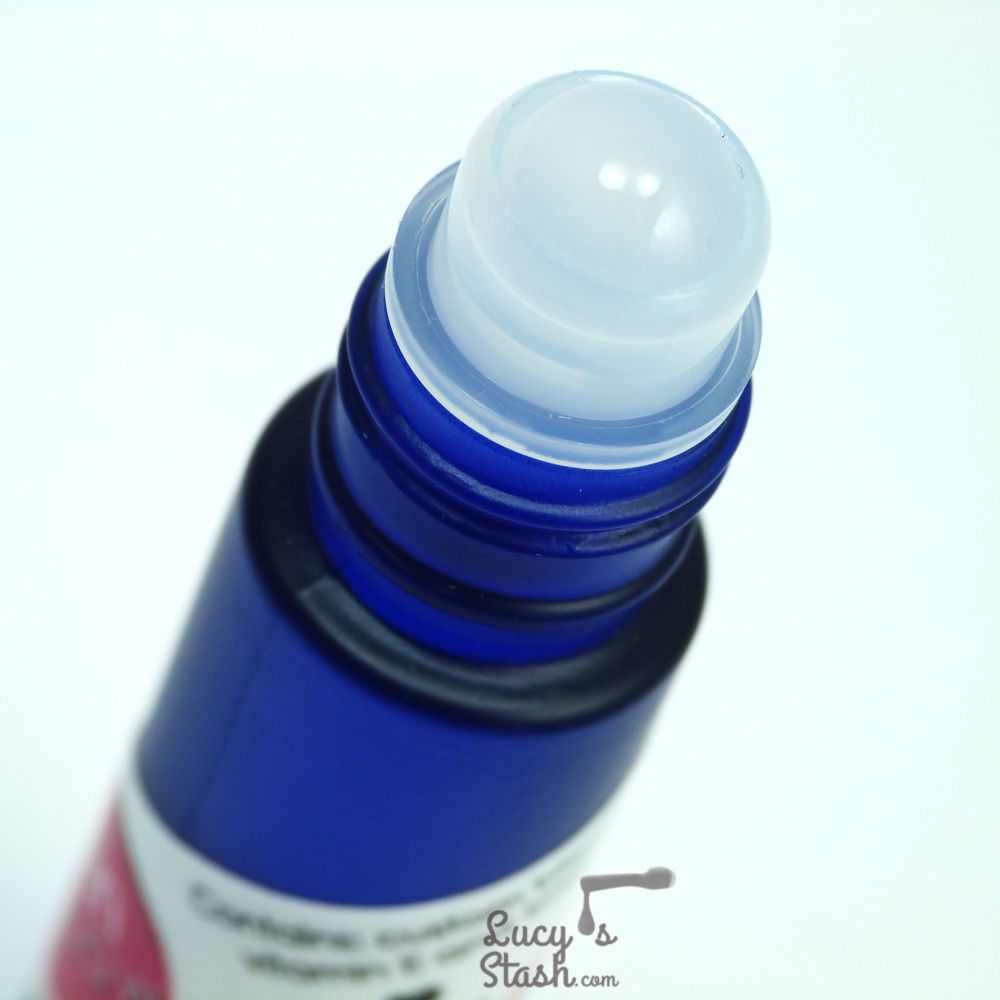 Glisten & Glow Body Lotion in Bamboo and Green Tea - the body lotion feels very light and absorbs very fast. It isn't heavy and oily which is probably why I didn't find it as nourishing as some body butters. It seems moisturising enough though. I must admit I wasn't testing it for a very long time because I'm not a fan of this scent. Ii like green tea but I think the bamboo completely overpowered it.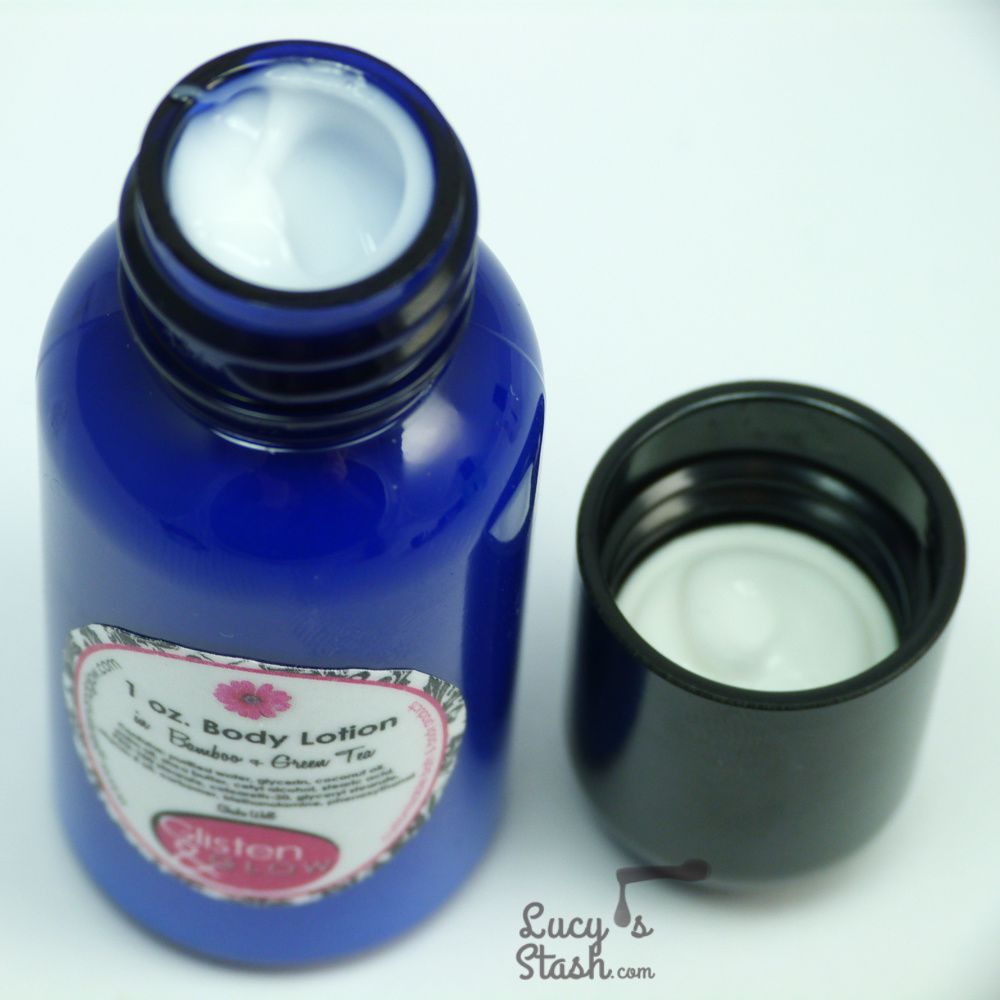 HK Girl Top Coat - I was very curious about this product because everybody raves about it. By now, when I'm writing this review I'm almost out because it is really good top coat and I've been using it for almost every recent manicure (they're just starting to be publishes, I'm majorly behind). I've been always raving about Seche Vite and I still love it but there are some major advantages with using HK Girl Top Coat. I didn't have any shrinkage of polish and it doesn't get so thick and gloopy like Seche Vite.
Stuck On Blu! Base Coat - Where to start with this one...It has quite strong funky smell which I don't like but if I won't paint my nails right in front of my face like usually I can deal with that. The formula is water and fast-drying which is good. On the other hand it doesn't have ridge-filling properties that I need (I don't buff my nails as it's not good for them). It reminds me of OPI Natural Nail base coat that I used to use for years and I use this topcoat under glitter nail polish that won't show the faint ridges in my nails.
It doesn't say on the bottle how much product you get but it is pretty much the same size bottle as Seche Vite which is 14ml (.5 fl oz).