Hi everybody!
I can't get enough of the China Glaze Prismatic polishes so I will show you another shade today!
Ray-diant - Greenish-gold shimmer filled with specks of silver, pink, green, orange and blue. I can see a bit of green there but the base colour is more gold which I really like. It's really sparkly and beautiful!!! It's really good for layering and gradient manis, I'll do some more too cos I'm lovin' it!
Since the polish is just lots of glitter in a clear base, I've expecter a little difficult application and gloopy polish...but no :) It applied very easily and was opaque in two thicker coats. The polish dries a bit gritty because of the glitter so make sure you use thick topcoat or two layers of topcoat. I've used one coat of Seche Vite. As with all glitters it is difficult to remove so I would dugget you to use Foil method.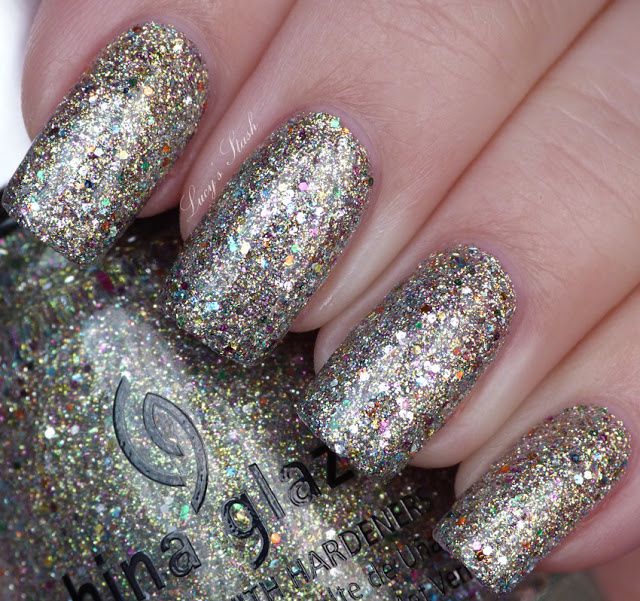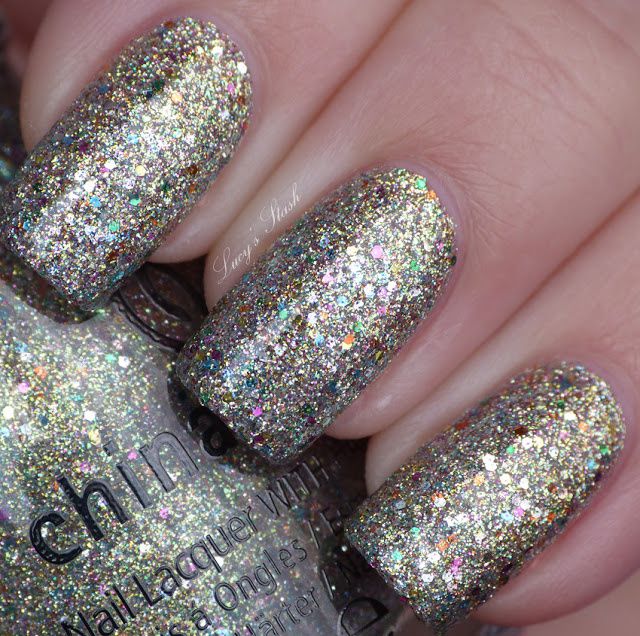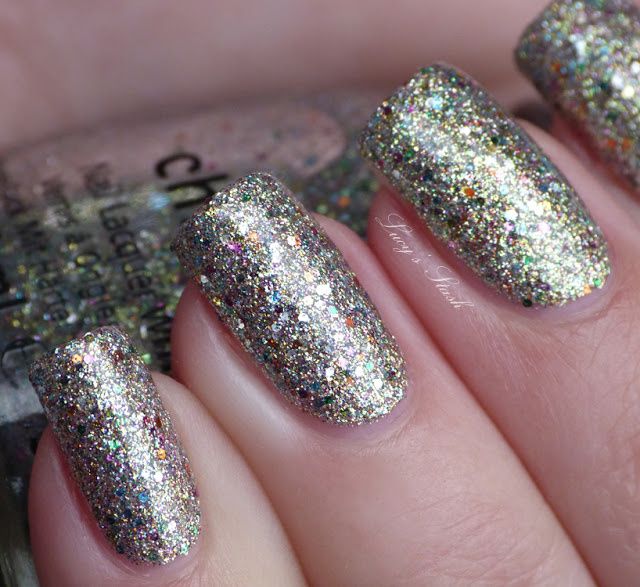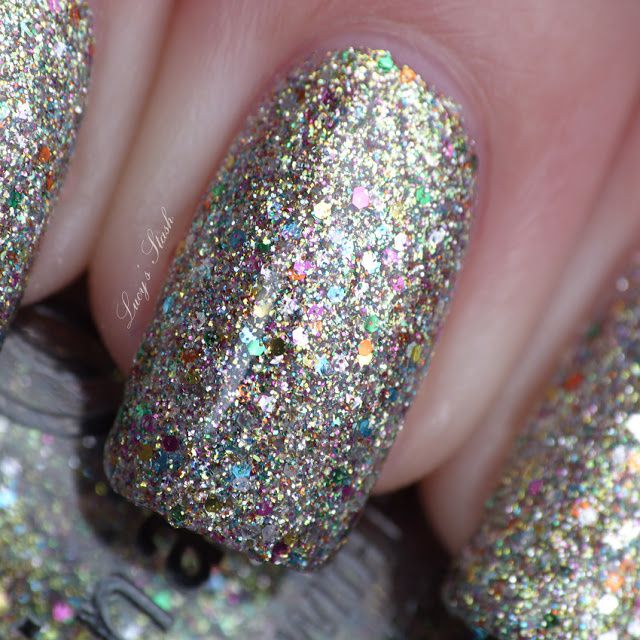 Direct sunlight