Hello lovelies, I finally got to swatching the China Glaze Metro collection for Fall 2011. It's a great range of shades from greys and taupes to reds and raspberry shades. I think everybody can find their shade.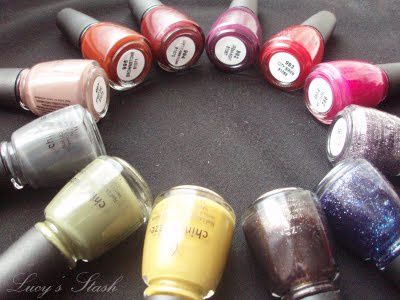 Here is the first half! The collection is divided into two parts - Uptown and Downtown. Today I will show you swatches of Uptown collection, my favourite :)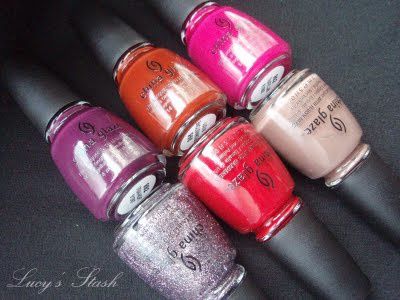 Uptown
includes CG in the City, Urban-Night, Traffic Jam, City Siren, Street Chic and Brownstone.
No more introduction, let's see the swatches! First up
Traffic Jam - a raspberry creme colour. This is a beautiful shade that reminds me CHG Heli-Yum from Spring 2010. The formula is great - so smooth, not watery and shiny! The polish is opaque about 90% in one coat and it takes just second thin coat for perfection. I dried quite fast and became #1 of the whole collection for me!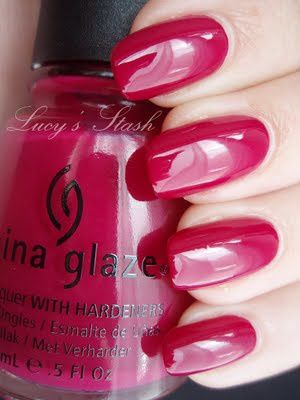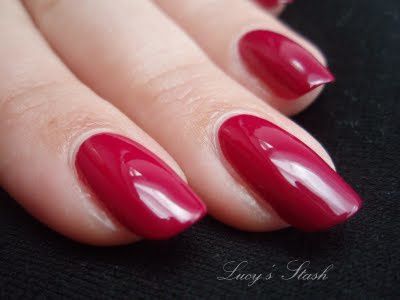 Street Chic - creme taupe with a hint of grey. I needed two coats for a full coverage but had to be careful because formula is a little bit runny. Nothing horrible but you can't use too thick coats. It is nice and shiny without top coat.



City Siren - beautiful cool tone red creme. One coat was almost enough for a full coverage and it's soo shiny! It applied very nicely and dried reasonably fast. This is a very nice shade of red I must say.



Brownstone - reddish brown creme colour. Again the formula was very nice, smoth and shiny just like the rest of the collection and it dried fast and was nicely pigmented. I needed two coats as usual but one had very good coverage.



Urban Night - rich eggplant purple creme colour. Really nice and deep shade with blue-ish undertones. Formula is smooth, pigmented  and shiny. 




CG In The City - fine silver, purple and orange glitter particles. The first coat dried quite fast but was a bit grity. The second and third were all right and were enough for the coverage you can see in the pictures. The polish dries fast but leaves a bit of a matte and gritty finish. With one layer of top coat it will be nice and smooth :) It's a nice layering polish as you'll se below in the pictures. The removing was a bit difficult because it's a glitter polish but I just left soaked cotton buds on my nails for few minutes and it helped a lot. I don't bother with wrapping my fingers with foil, that's too much hassle.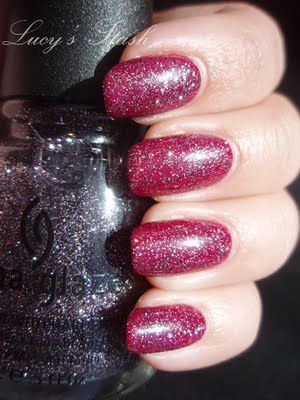 The first half of the collection impressed me a lot with the great formula of the polishes. All the five creme shades applied smoothly and were really nicely pigmented. I haven't done the 'wearing' test yet but I have good experience with CHG polishes. I will report on this issue later. 


So far it's a great Fall collection and it's already available in e-shops. I'm really looking forward to try the second half - Downtown Collection. Stay tuned cos it's coming soon!




*These products were sent to me by a PR company for a review and I expressed my honest opinions.