My last nail polish from Burlesque Collection is Show It & Glow It! It is mostly purple glitter with little bit of gold, silver, green and orange glitter in a clear base. It applied nicely and it didn't make 'lumps'. I have two coats in the pictures so you can see the coverage. Glitters are quite dense but still easy too apply. Removing was pain such as with all the glitters so use the foil method :)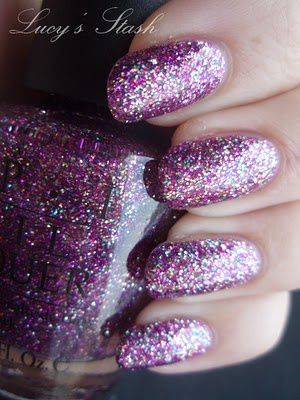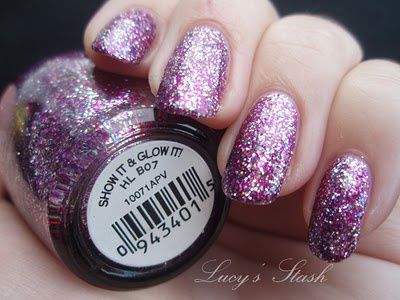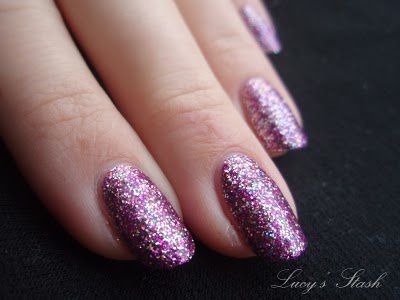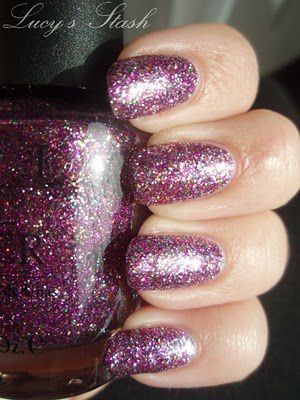 Price: 3/5
Formula: 4/5
Coverage: 3/5
Chipping: 4/5
To summarize my experience with the collection, I'll begin with the shimmers. They have great formula and  very good pigmentation, I absolutely love the shades I've got! I think OPI is spot on with this collection and I will definitely purchase some more shades! Glitters are awesome as well! Nice to apply and great variety of colours. If you don't mind the harder removal, you'll love them!
For UK readers: I just found out that Lena White is the official distributor OPI in UK. Did you know that?  Where do you buy OPI in UK?
*Product was send to me by PR company for a review. Information expressed are my honest opinions.