Hello lovelies,
When I swatched OPI DS Lapis (reviewed here) it instantly reminded me of Chanel Night Sky thanks to the silver glitter. Lapis is much brighter blue than Chanel. I thought I would recreate my Night Sky nail art manicure that proved to be quite popular.
I have used two coats of OPI DS Lapis, white acrylic paint and Seche Vite topcoat.

I've decided to do one of those 'before & after' pictures where I compared the same nail art design now and some time ago...The first picture was shot in natural light with my old camera and the second picture was shot in lightbox with my new camera.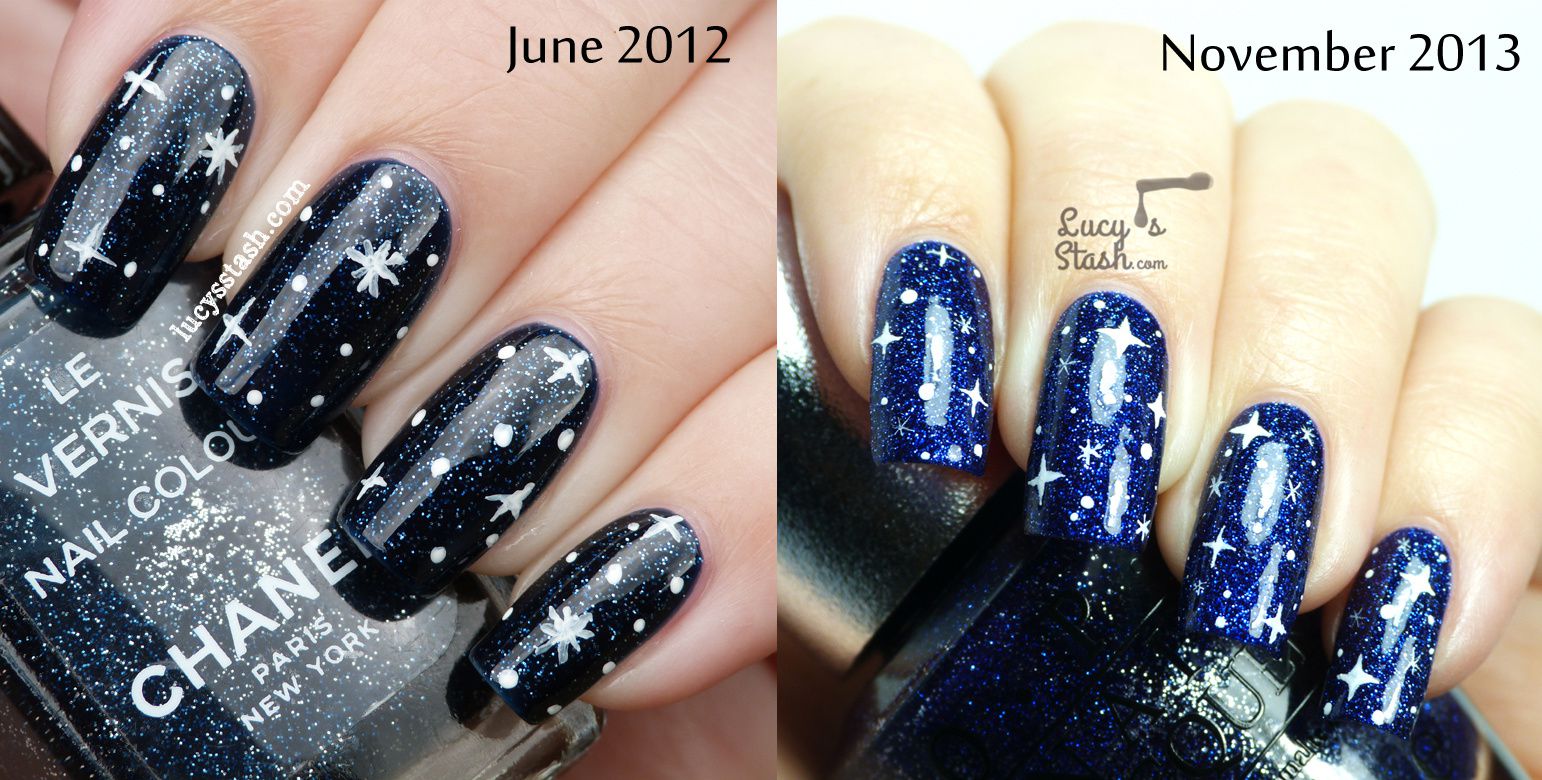 So what do you think? Do you see some improvement? ;)
Have a lovely day x