Hello lovelies,
I think it's about time to show you some Valentine's Day designs. This year I'm trying something little bit different so I'm doing three gel polish designs! I'm still quite new to gel polish so I like to practice and test what can be done with them.
There are so many Valentine's manicures out there done with nail polish and acrylic paint and I wanted to do something different. BUT these designs can be recreated with regular nail polishes too.
Let's have a look at the nail art...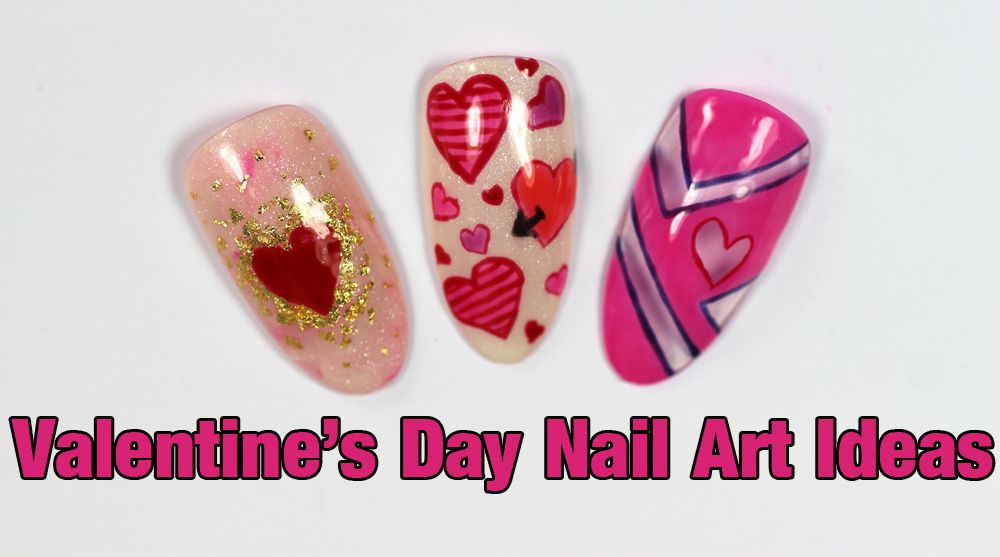 I've teamed up with a beauty website Just Beauty UK to prepare today's video for you. For the first design (background) I've drawn inspiration from Neiru, nail art community and subscription service. The second design is like a Heart wallpaper idea so you can basically modify it as you like and to your nail size. In the last design I've played with negative space and contrasting colours. If you're not entirely confident with your freehand lines, you can remove the 'sticky layer' with alcohol and use a striping tape to guide your lines.
All three designs were created using IBD Just Gel Polish colours, namely:
IBD Top Coat
IBD Base Coat
IBD Just Gel Polish Purple Paradise
IBD Just Gel Polish Ivory Tower
IBD Just Gel Polish Pan-duh
IBD Just Gel Polish Bing Cherries
IBD Just Gel Polish Vespas & Siestas
IBD Just Gel Polish Head-to-Toe Gelato
They are available at Just Beauty UK - use discount code JustLucy20 for 20% off!
So that's all from me for today :) What will you wear on your nails on Valentine's Day?
Have a lovely day! Lucie x
*Sponsored post