*PR sample
Hello lovelies,
I'm sure you've heard of Cirque, a New-York based brand. I personally have been admiring the beautiful nail polish creations for a while so when I was asked if I'd like to review the new Arcus collection I was over the moon! This collection has exceeded my expectations.
"Inspired by hues of the rainbow, The Arcus Collection consists of 12 brightly-colored nail lacquers just in time for the summer.  The first half of the collection explores the primary and secondary colors of the spectrum in variety of finishes from a fiery holographic red to a regal purple micro-glitter.  The second half of the collection focuses on multi-colored "toppers", such as whimsical squares, punchy neons and polychromatic sparkles, designed to be used over existing colors."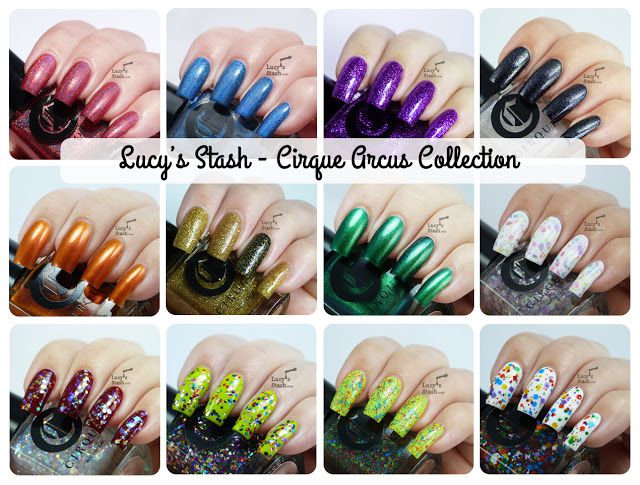 The Arcus collection consists of twelve nail polishes which range in finishes. You can find here holographic, duochrome, glitter and glass fleck finishes.
Cirque nail lacquer is 3-Free, which means it does not contain toluene, formaldehyde and dibutyl phthalate (DBP). Each bottle contains high quality essential oils, such as lavender and clary sage, to lend your hands a subtle scent after the polish dries.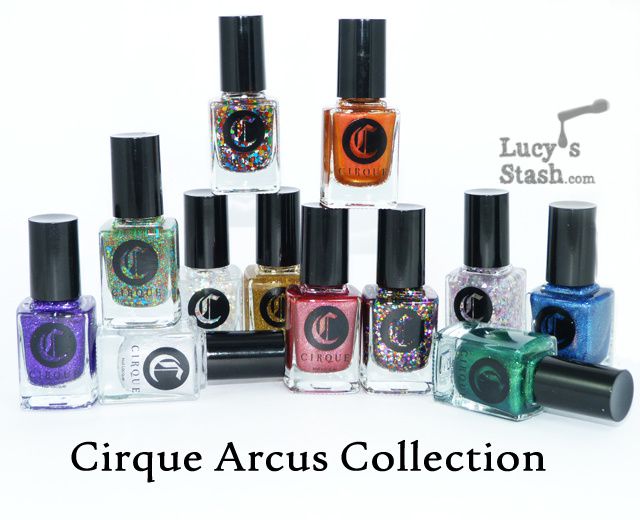 Vesuvius - reddish pink holographic shade. Gorgeous, gorgeous colour with strong linear holographic effect. The formula was easy to work with without patching. I've applied two coats for full coverage and topcoat. The polish dried fast but not too fast like some other holos.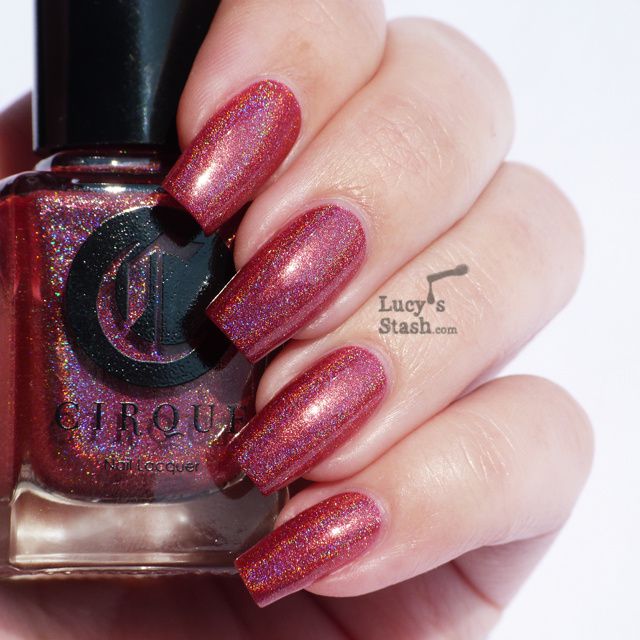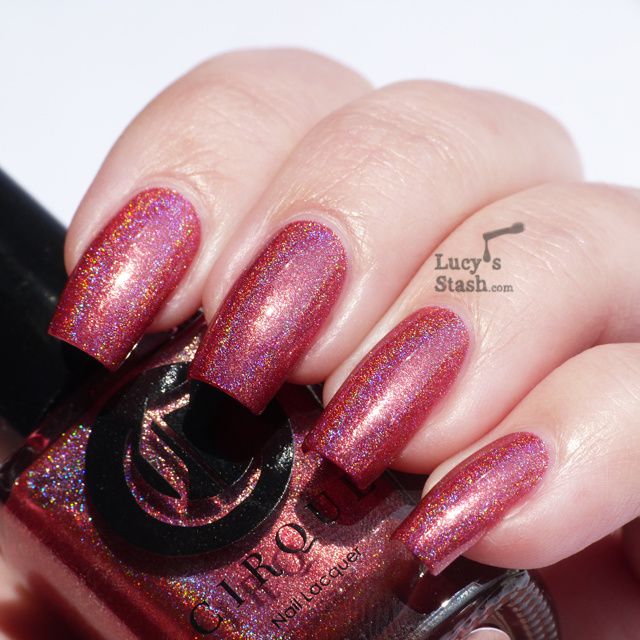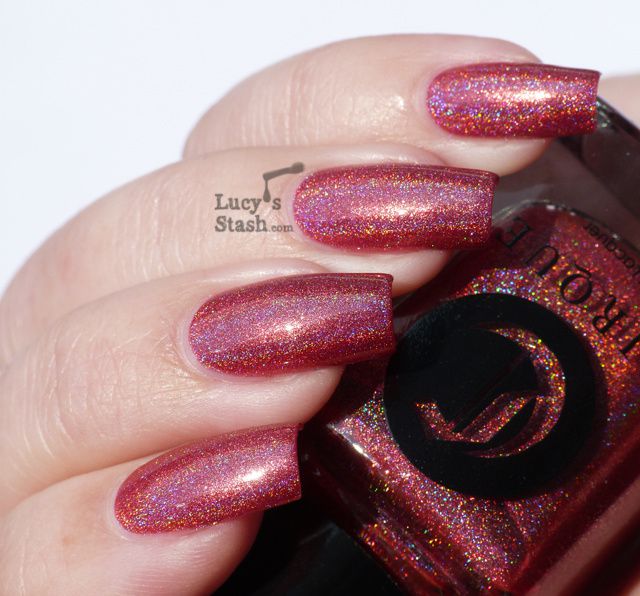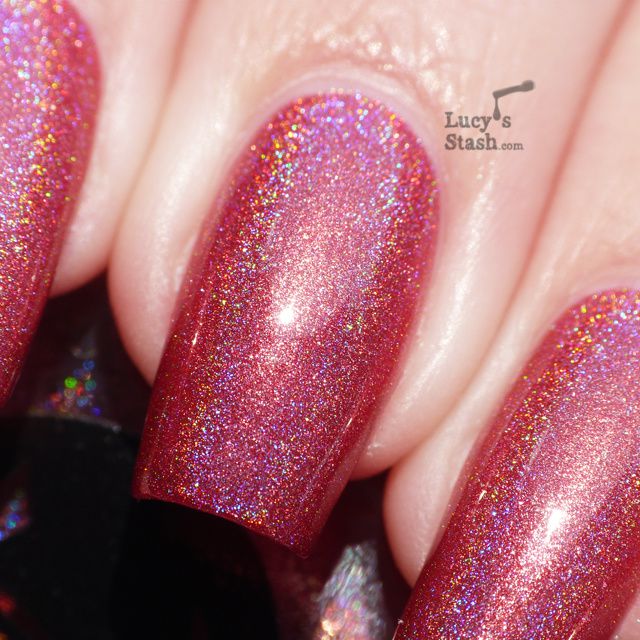 Bejeweled - denim blue holographic shade. This is the second holographic polish from the Arcus collection and it's another gem. The holographic effect is nice and strong again and the base blue colour is bright and vivid. It applied well and was opaque in two coats.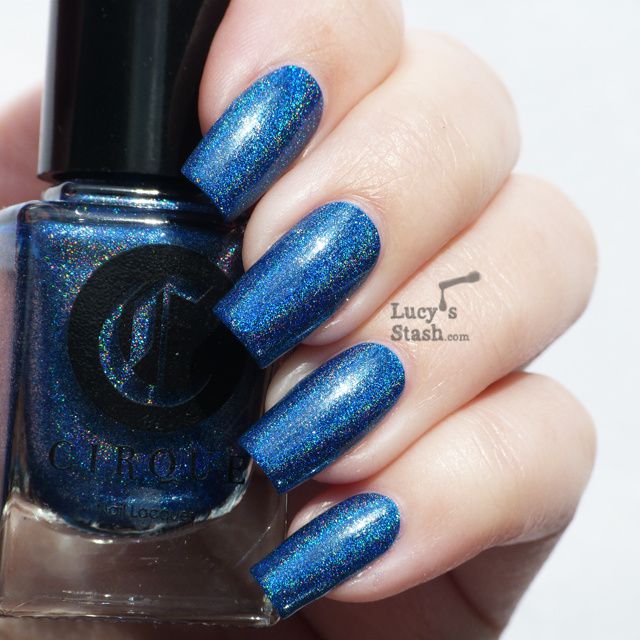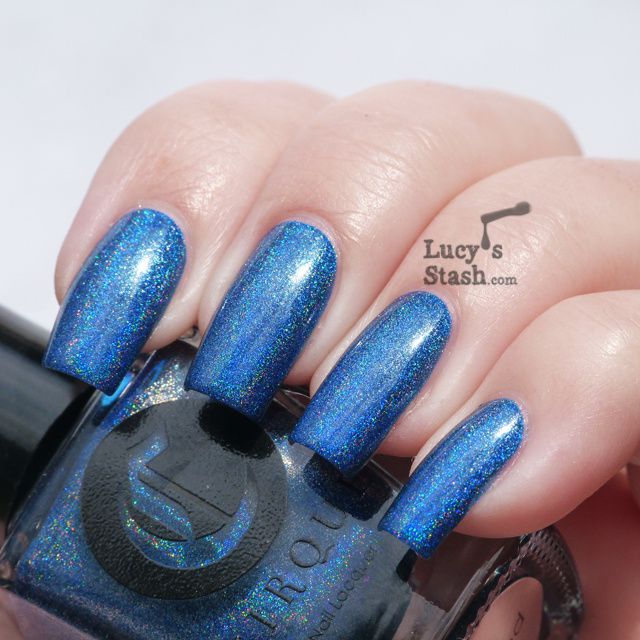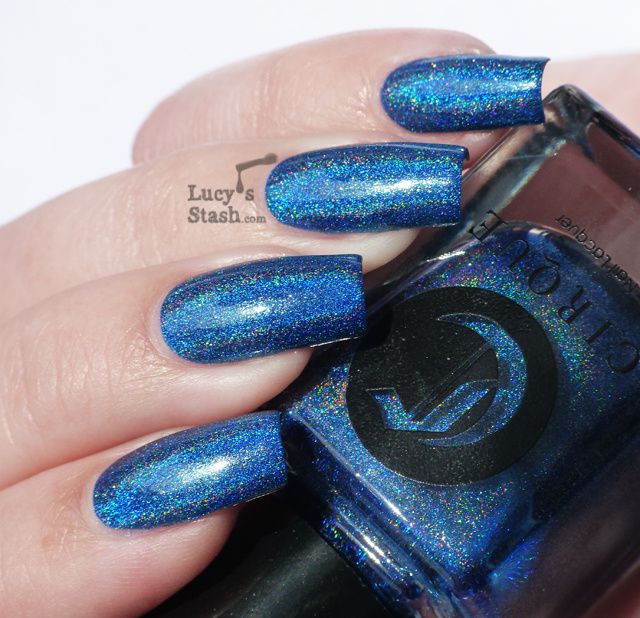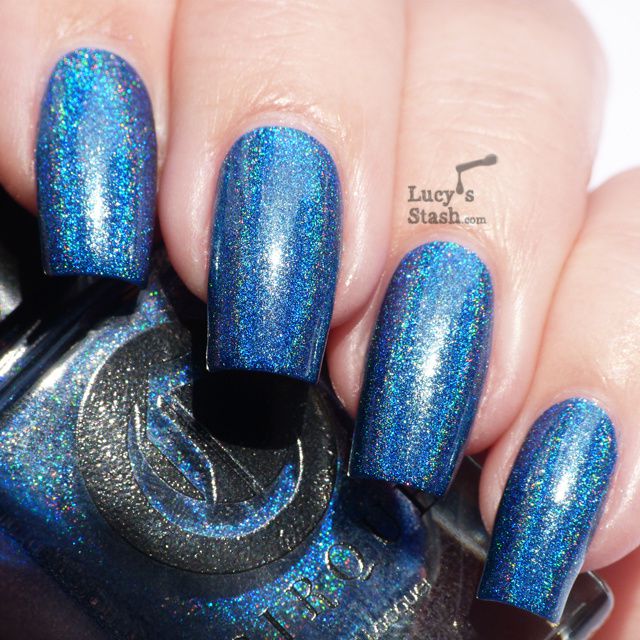 Erda - bright emerald green duochrome shifting to teal. Oh my god, this polish is stunning! I have applied black polish on the ring finger so you can see how the black base affects the colour. The duochrome effect is not that strong on nails but it is still visible. It applied very well and was opaque in two coats. I though it will be streaky but no. Just perfect colour!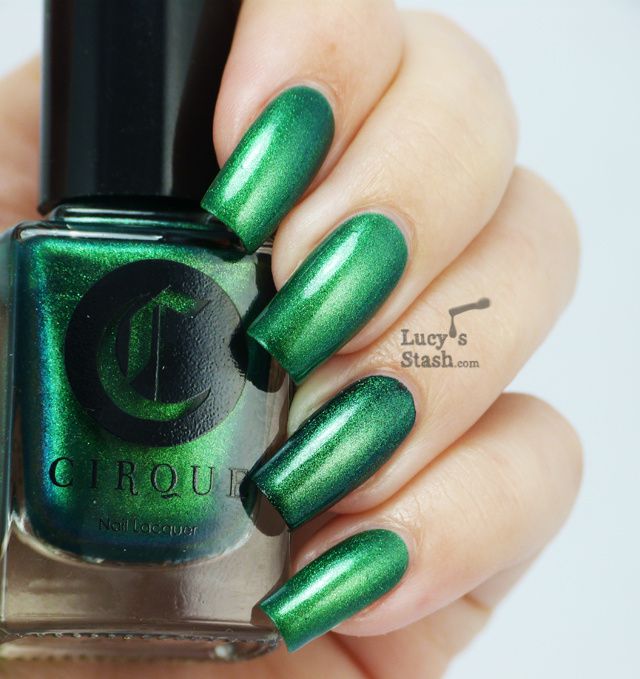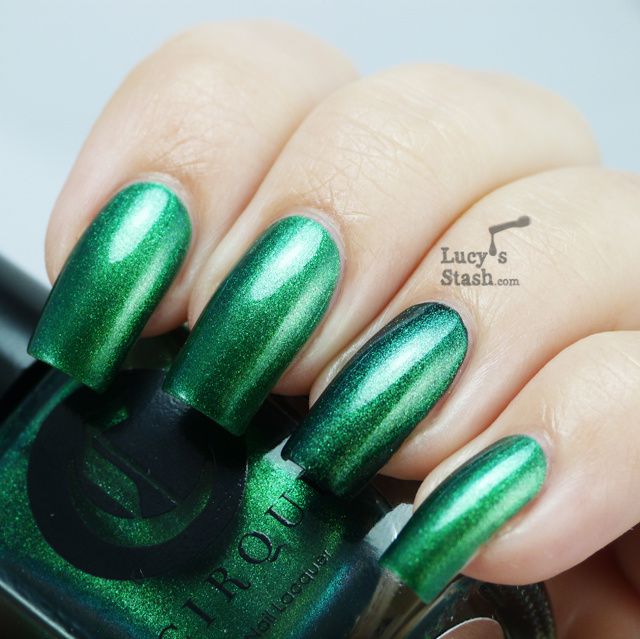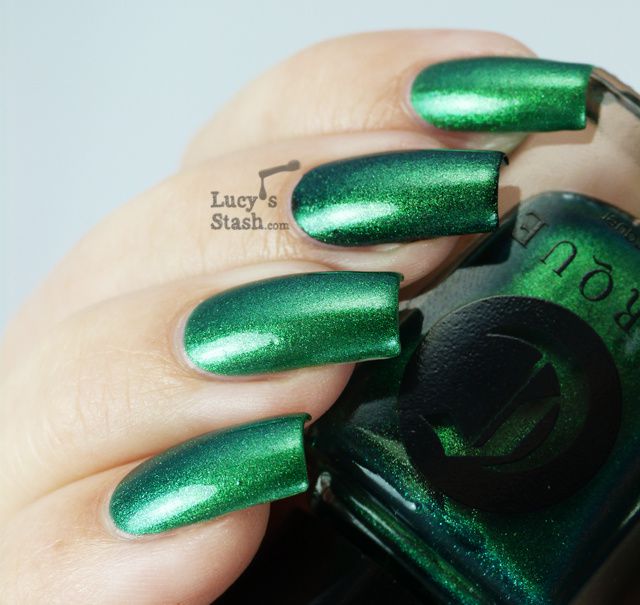 Iris - blue, coper and magenta glass flecks in a clear base. This topper best stands out over black or dark colour and it it very sparkly. I've applied just one coat over black and you can see it's very dense with great coverage. It applied easily and dried a bit gritty so I've applied topcoat as well.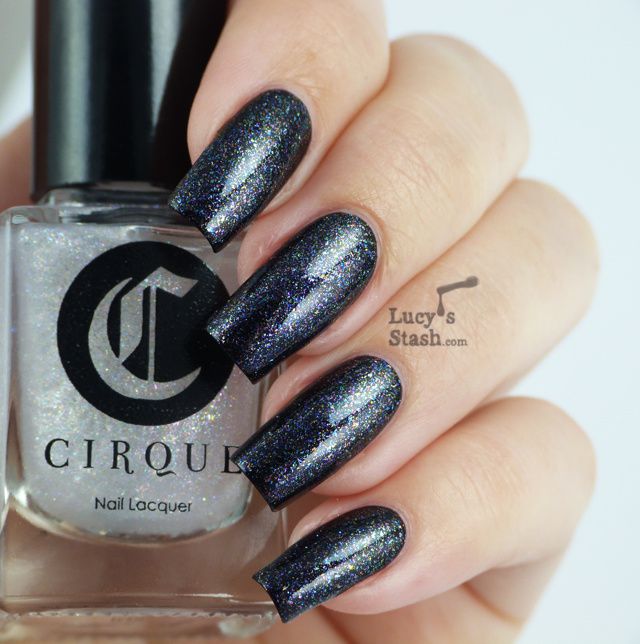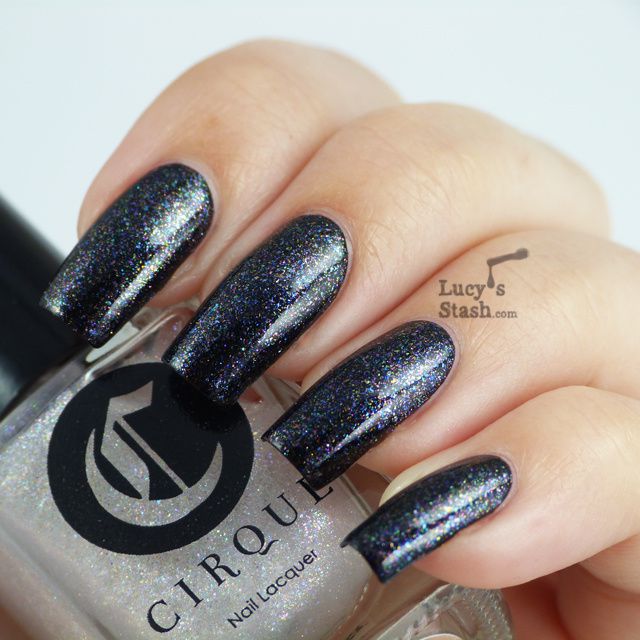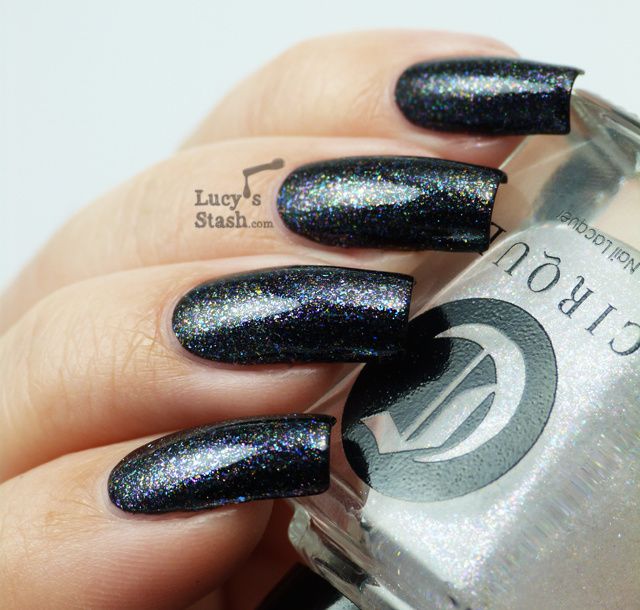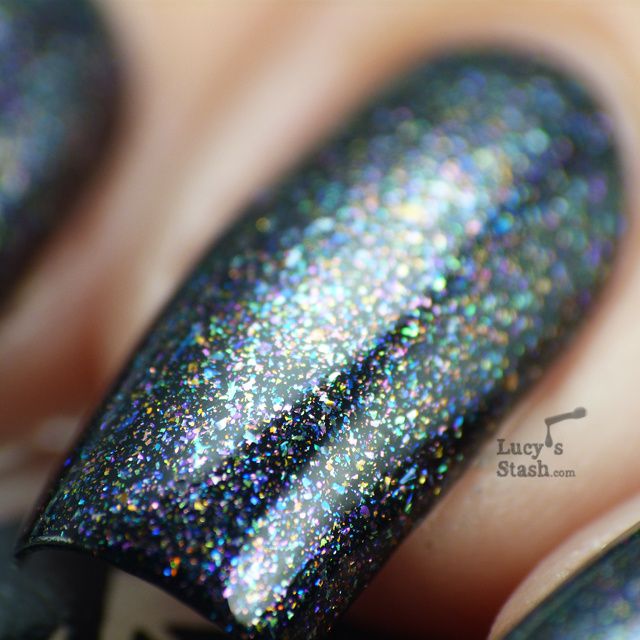 Electric Circus - red, blue and bright green satin glitter in a slightly tinted base. Wow, this explosion of colours looks awesome over Ruby Wing Electric Firefly! I'm wearing just one coat of Electric Circus and as you can see there is a great amount of glitter, It applied easily and dried fast.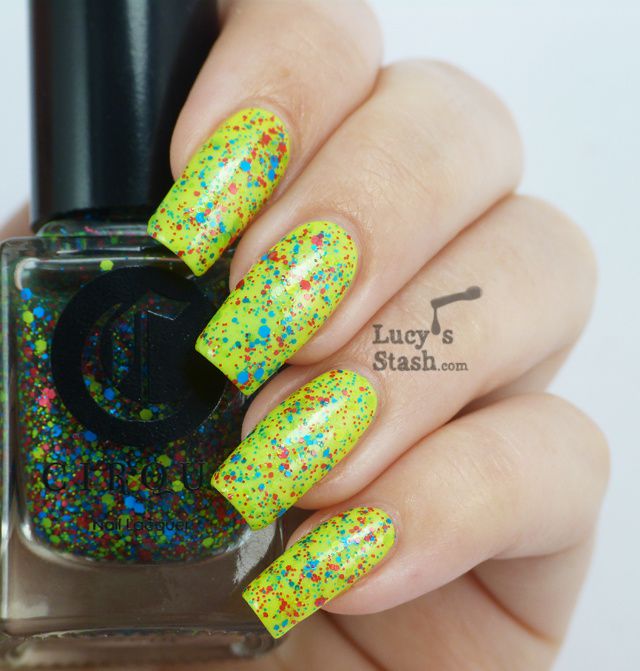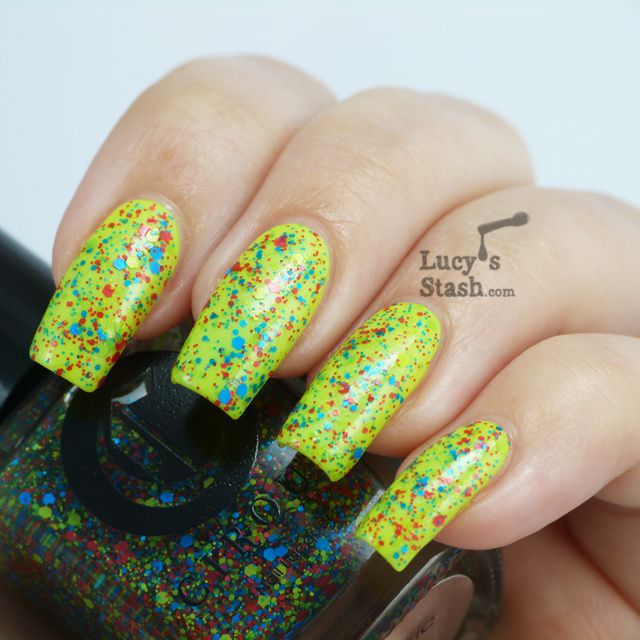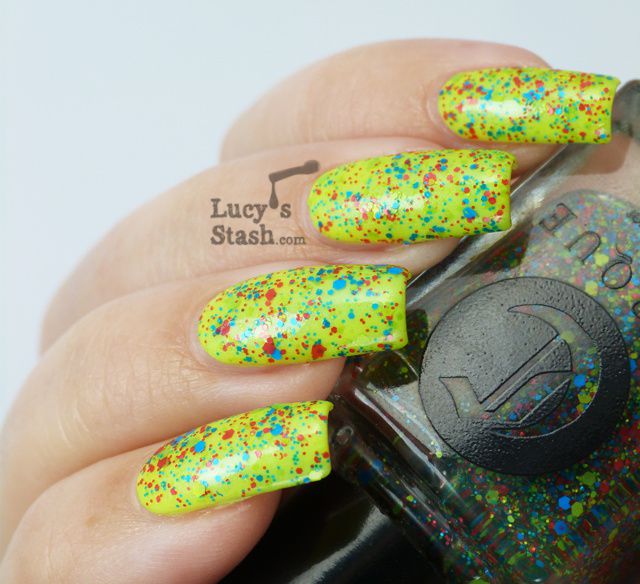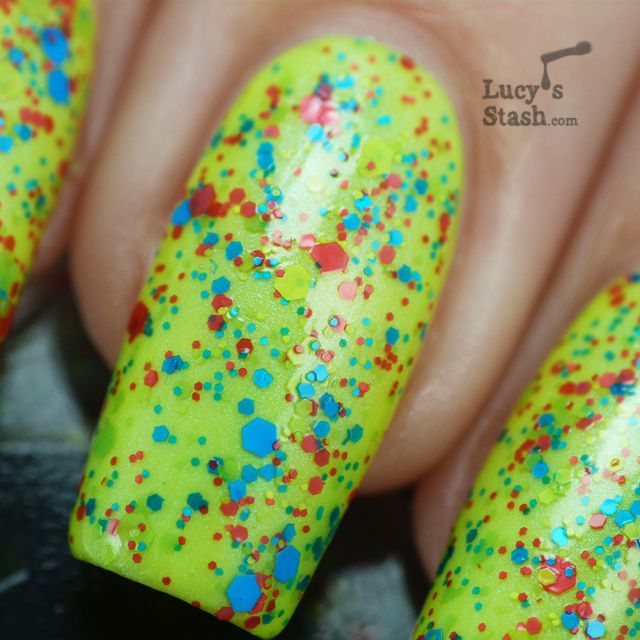 Kaleidoscope - a rainbow confetti made with over 30 different types of satin-finished glitter in a clear base. It's a very fun and colourful glitter topper that will go with most of colour and it will always look different. Here I've applied it over white so all colours stand out nicely. It applied well and dried fast.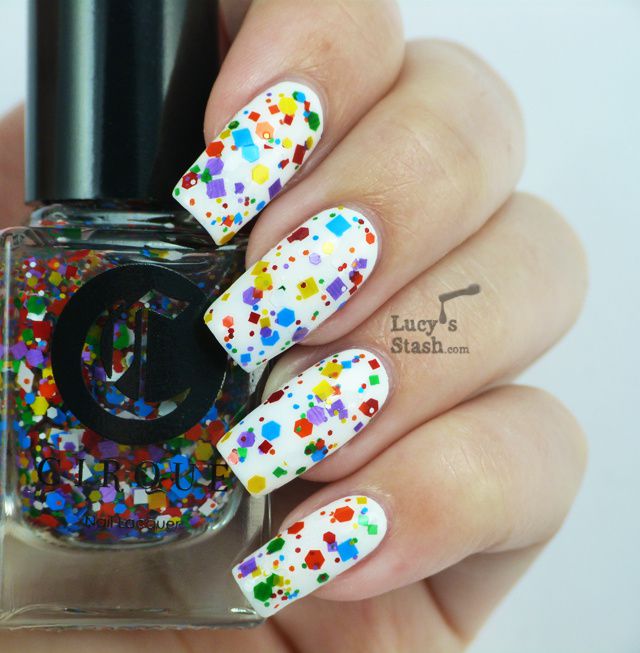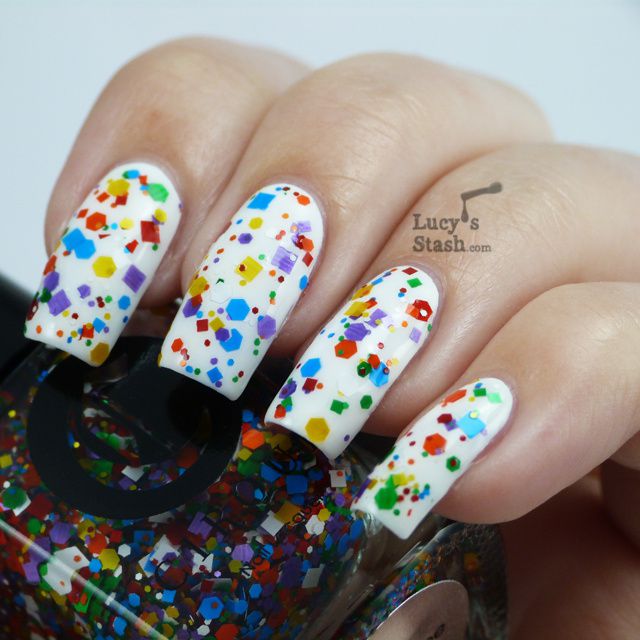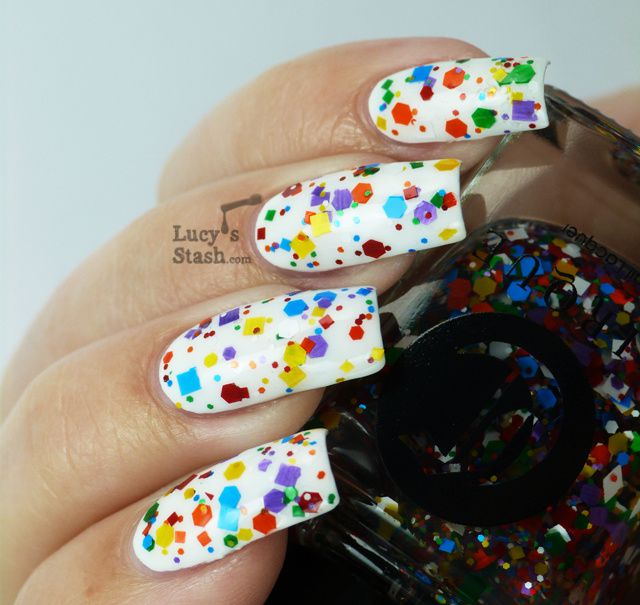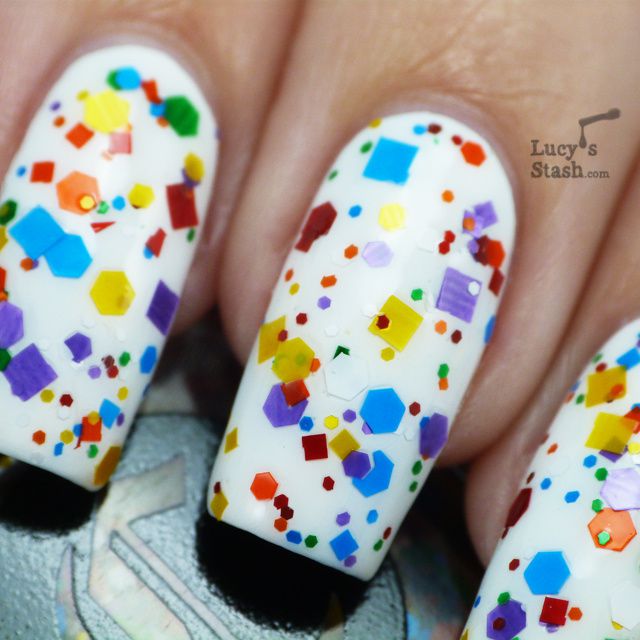 Le Invader - multi-coloured square glitter in a clear base. Another fun glitter topper that will work over any colour. I have applied it over very unusual Barielle Green Apple Chew. The glitter is quite dense so one coat was enough for a good amount of glitter. It applied well and dried fast but I needed to apply thick topcoat to smooth the surface. 
Lullaby - mix of pastel coloured glitters in a clear base. This is such a pretty and girly glitter topper! It looks soft and romantic over white and it nicely stands out over black. It was easy to apply and it dried fast but a bit uneven. I've applied thick coat of topcoat.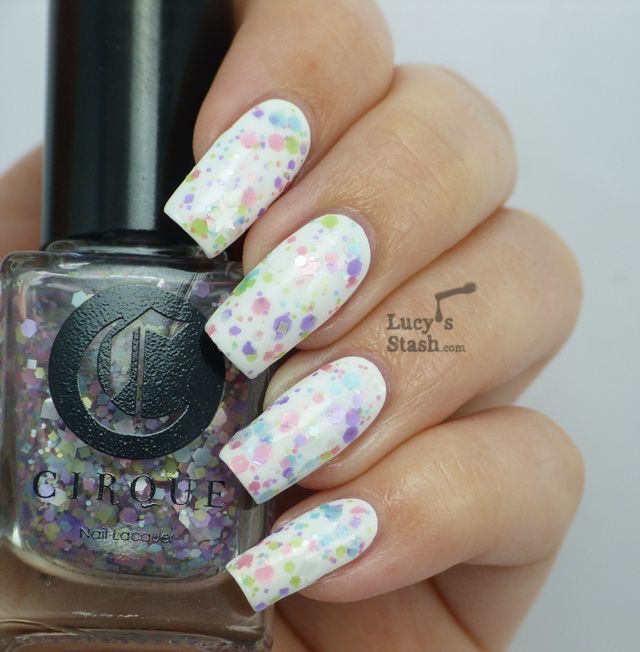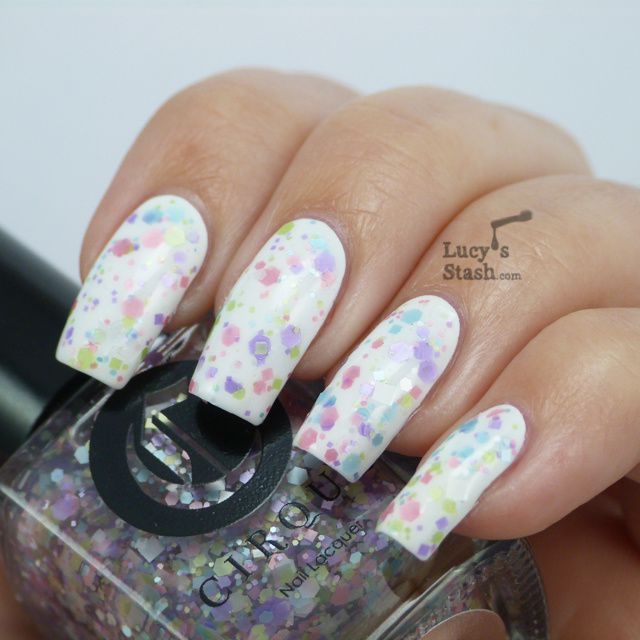 Lullaby over Iris over black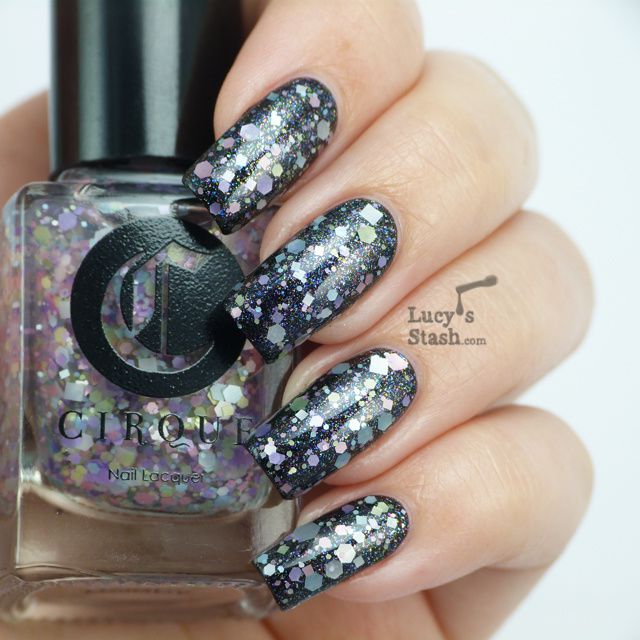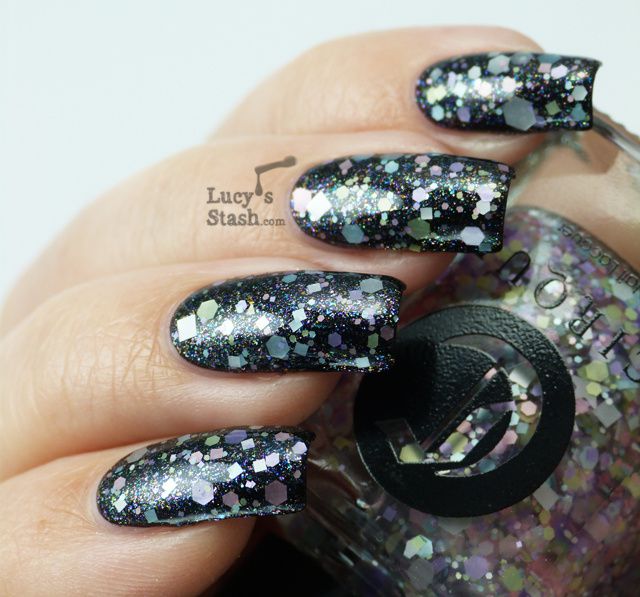 Magic Hour - opalescent glitter in a clear base. This glitter stands out best over dark colours so I've applied it over CND Decadence. The opalescent glitters change colour depending on an angle. The topper applied well and there was plenty of glitter so I didn't have to play with glitter placement.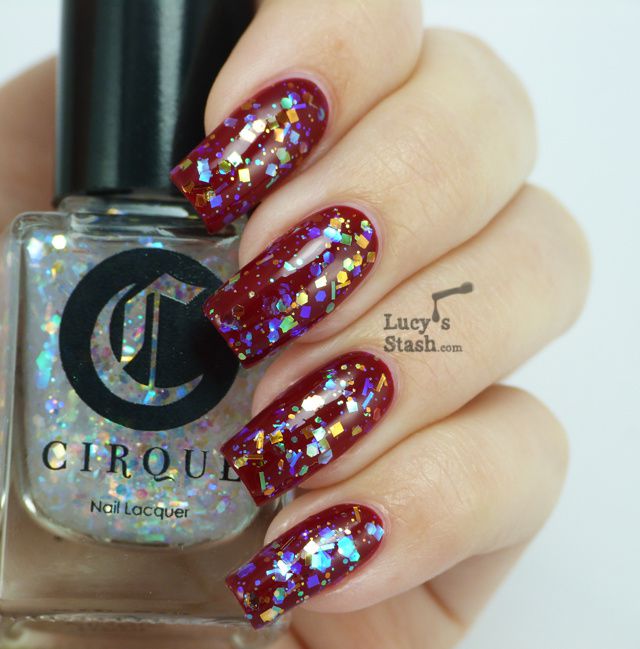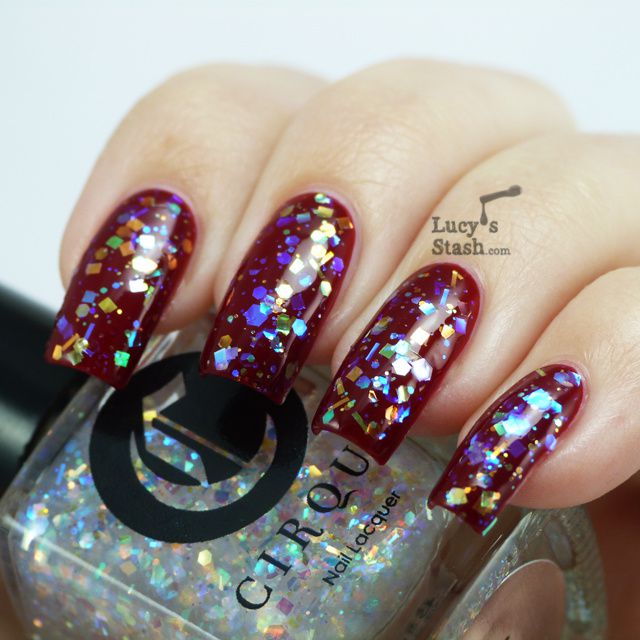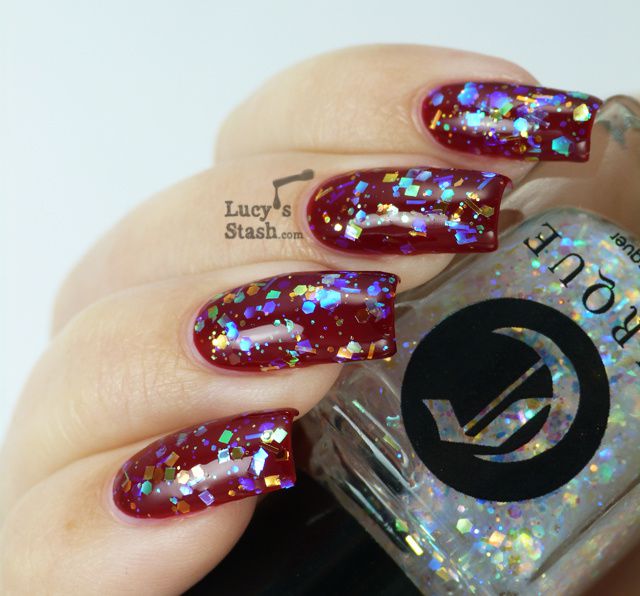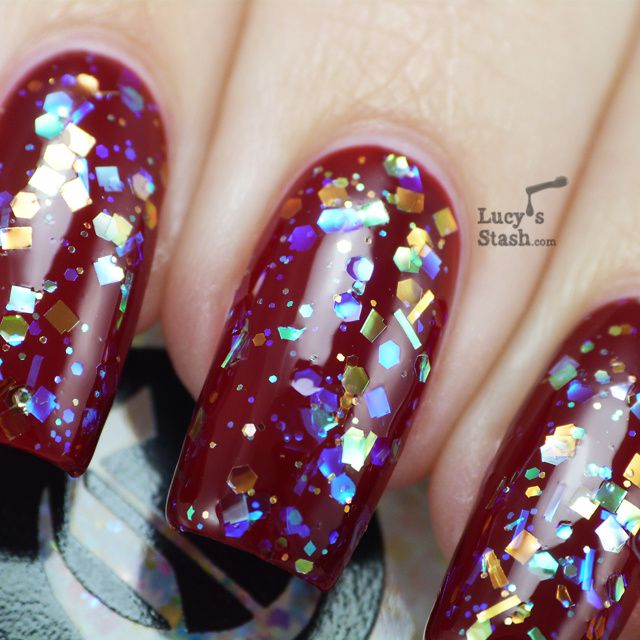 Queen Majesty - fine grape purple and blue micro glitter in a clear base. This polish was extra sparkly and just called for some awesome one stroke painting! The base is very fine and opaque glitter and I'm wearing just two thicker coats. It applied ok but the formula was a bit thick. I needed two coats of topcoat to smooth out the surface and of course the removal wasn't easy. I've used the foil method to soak my nails for few minutes which helped me to remove the glitter easily.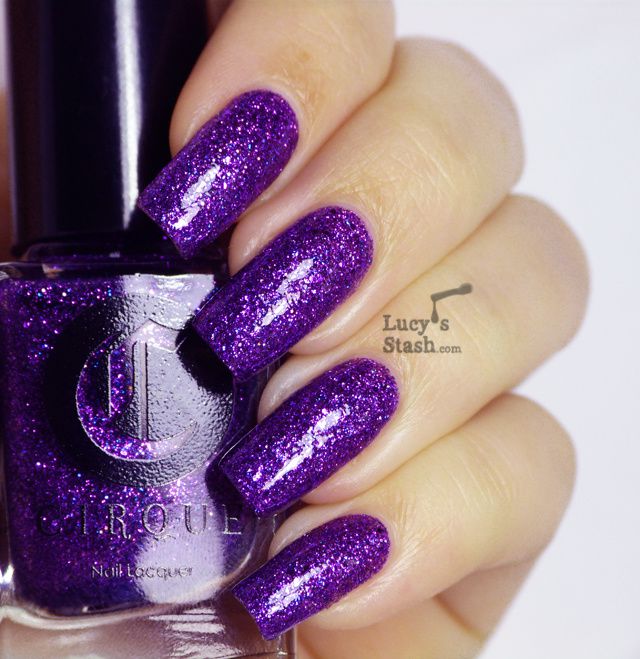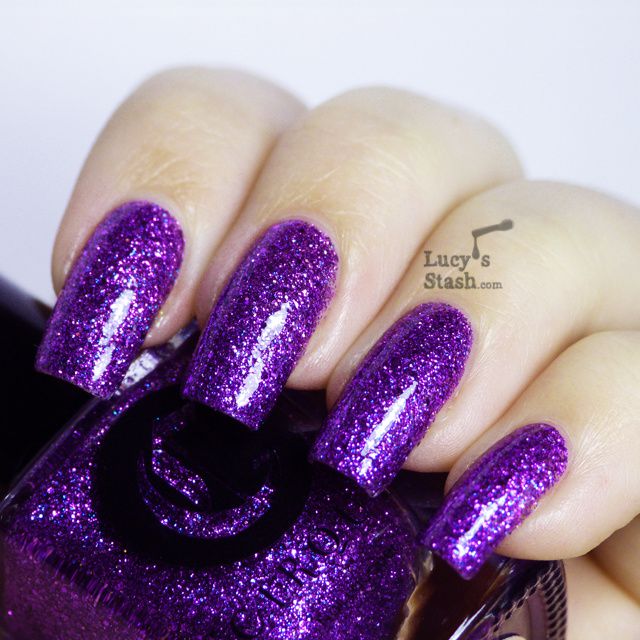 This is what is looks like with matte topcoat (OPI Matte Topcoat)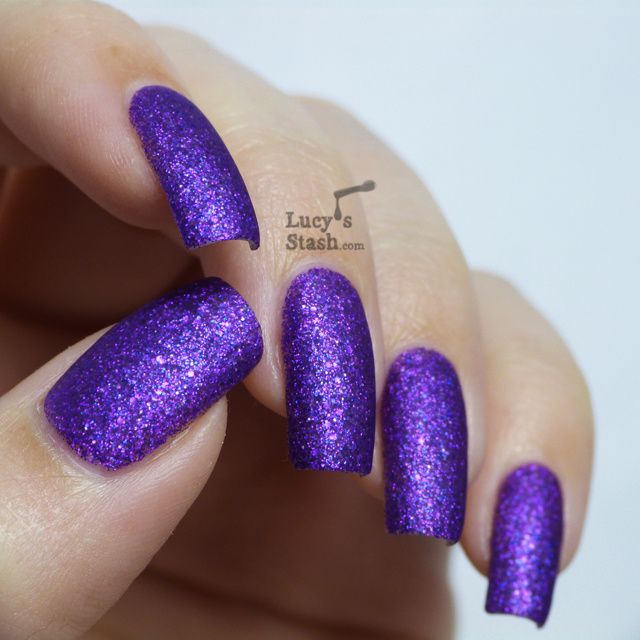 Sanguine - metallic orange duochrome changing to coral and gold. This is a beautiful shade but I wish the duochrome effect was stronger on nails. I could see the colour shifting in certain angles but I could photograph it well. It applied well but the pigmentation was a bit lower. I'm wearing two thick coats but three regular might be a bit better (I'm just obsessed with applying just two coats).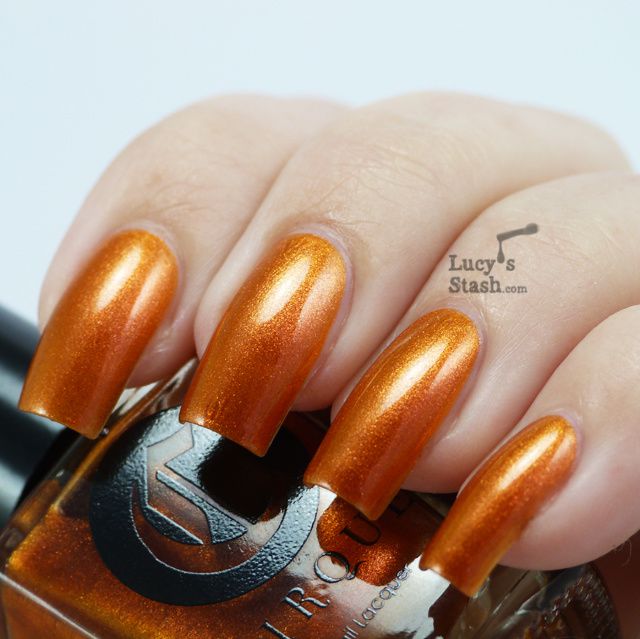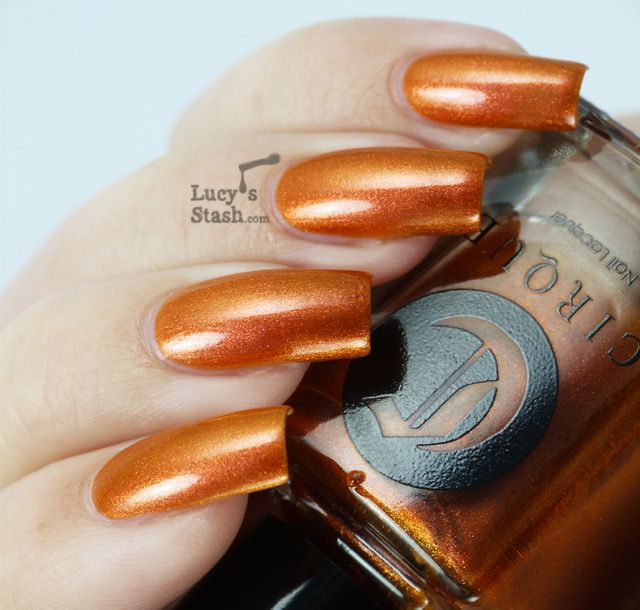 Helios - gold and gold holographic micro glitter in a clear base. Helios is dense gold glitter that is nice by itself but I've also layered one coat over black so you can see exactly how dense it is and also how big are the glitters. It applied well and dried fast but gritty. I needed thick topcoat to smooth the surface out and as you'll see I should have used second coat. It's another glitter which needs foil method for removing ;)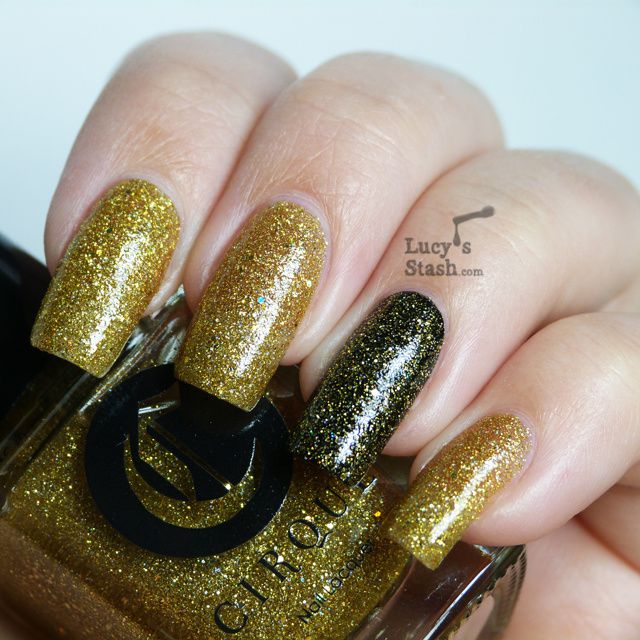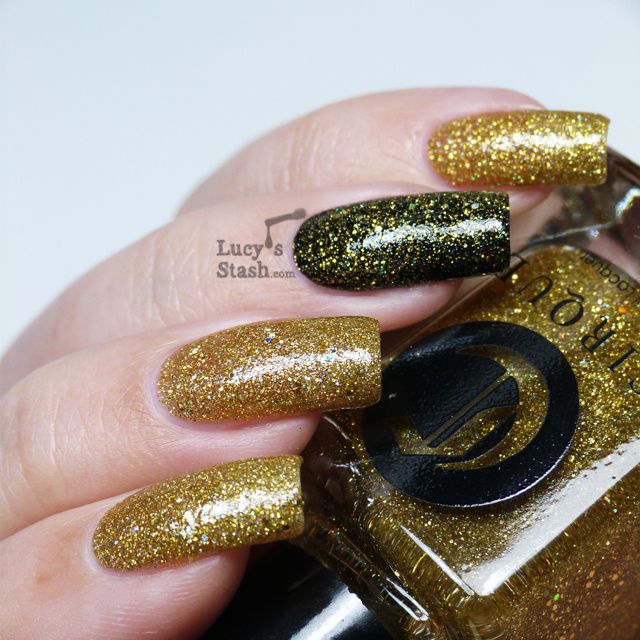 Ufff, that's it, that was a massive but awesome collection by Cirque! I absolutely loved most of the shades, my favourites are Erda over black, Queen Majesty, Lullaby and Kaleidoscope.
The Cirque Arcus collection can be purchased from their website www.cirquecolors.com/. The polishes retail at $13.00 – 15.00 per bottle. They also offer international shipping and stocklists, you can view them here.