Hello lovelies,
So today I am joining a nail art challenge/link up after a long, long time! The theme is negative space to which I couldn't resist! Joining me in this challenge will be many talented nail bloggers to which I'll link at the end of this post so you can check their manicures too.
My negative space manicure is based on basic triangle shape and two different colours:
I don't do negative space very often because I don't like to show my naked nails much so I hope you like it ;)
The main role in this manicure is played by the new 'Ard As Nails* polishes! I finally got to try this British indie brand and I've used two shades - medium pink Gregory's Girl and grey creme Slated. They were well-pigmented so it was easy to work with them, I'll do a review later.
I've also used a striping tape, sellotape, nail art brush, OPI Natural Nail Base Coat and my trusty Seche Vite top coat.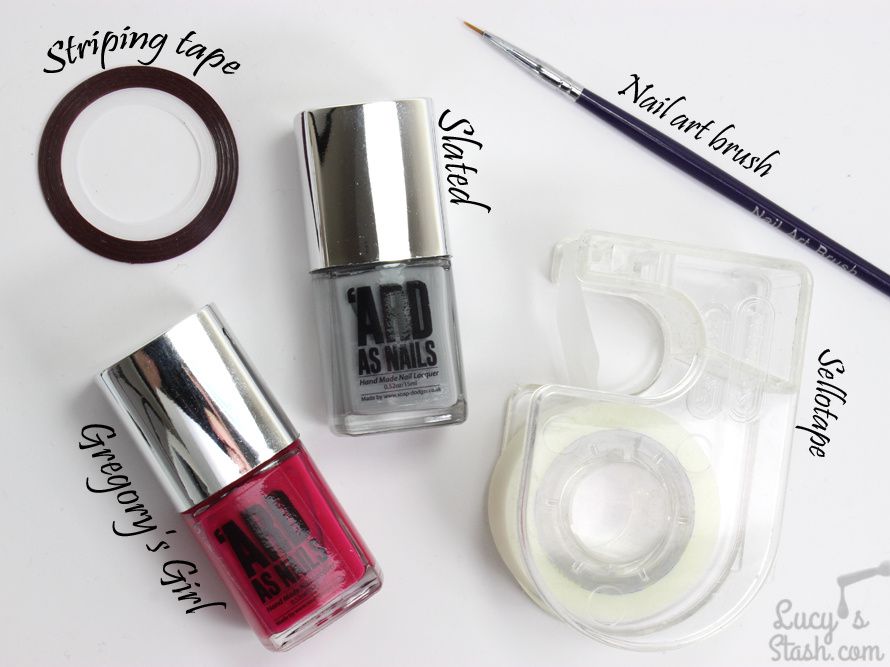 And here's how you can create this nail art look:
If you do recreate this, then please use #lucysstash or tag me in, I'd love to see your recreations!
I hope youv'e enjoyed today's post and don't forget to check out some other negative space manis from other ladies: