Hello lovelies,
When I was swatching the SpaRitual Firefly (reviewed here) I couldn't pass up the opportunity to do some nail art over it. This time I've recreated floral pattern I've seen done by nail technicians on Instagram. For the love of me I couldn't find which nail tech did these so if you know tell me and I'll credit. The nail tech did it in white to make it look like lace.

So for this design I have used SpaRitual Firefly, Nsi Prism Paint in Deep Secrets and metal studs from Born Pretty Store (use LUHH10 font for 10% discount).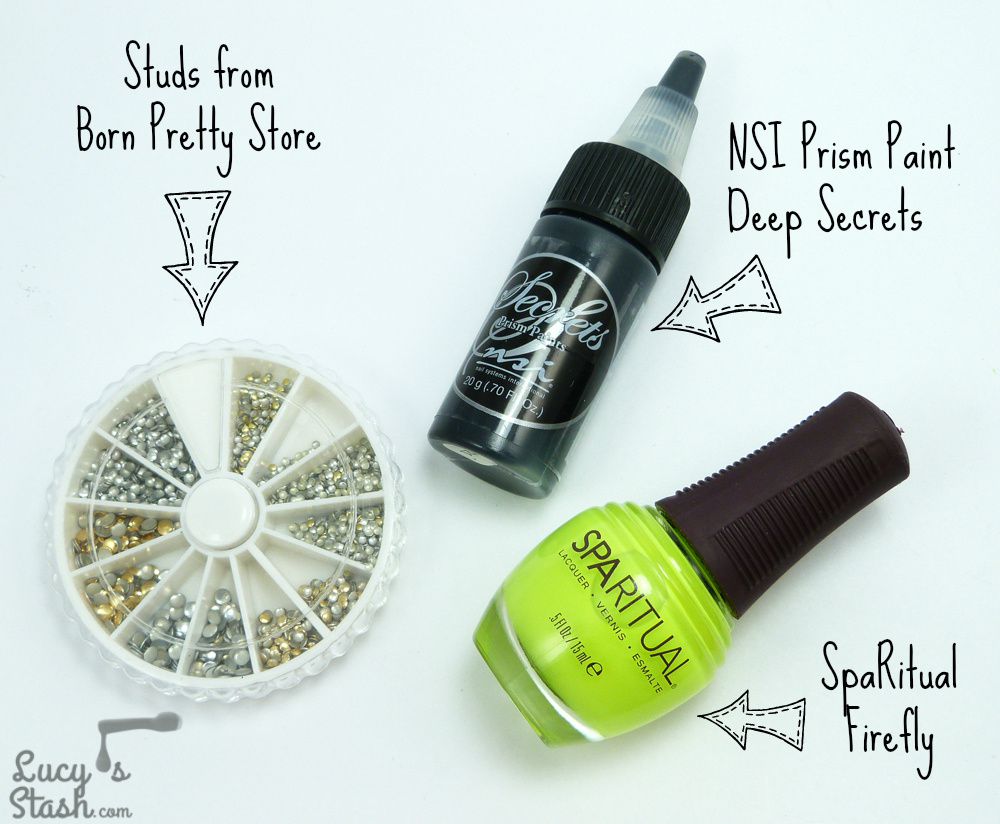 I really like this pattern even though it's not an original and one days I'd like to do it in white as well. I also really love the brightness of Firefly, it is truly vivid neon colour.
Hope you've enjoyed today's manicure and have a good weekend! Lucie x