*PR sample
Hello lovelies,
today I'm testing nail foils from Tmart e-shop I got for review. I love to play with nail foils and I'm always after new patterns and colours. Once I figured out how to work with nail foils it meant endless possibilities and combinations...only if I'd had more time on my hands.
I have decided to test out a plain gold foil that can add a super effect to almost any colour. In this case I've chosen dark brown Zoya Louise as a base colour and gold foil from the Tmart 12-colour nail foil set. I wanted to achieve kind of a ragged look, not just smooth foil so I've used the Best Glue Ever which is thicker than regular nail foil glue. The thick glue causes uneven glue finish when applied with a small brush.
So basically what I've done is I've stamped the pattern with black nail polish so it would be visible but not intrusive. Then I applied foil glue to the black pattern and once it dried I stamped the foil on nail. The foil worked very well as did the other colours so I can only recommend it. These are all the nail foils I got in the set but apparently the colours may vary: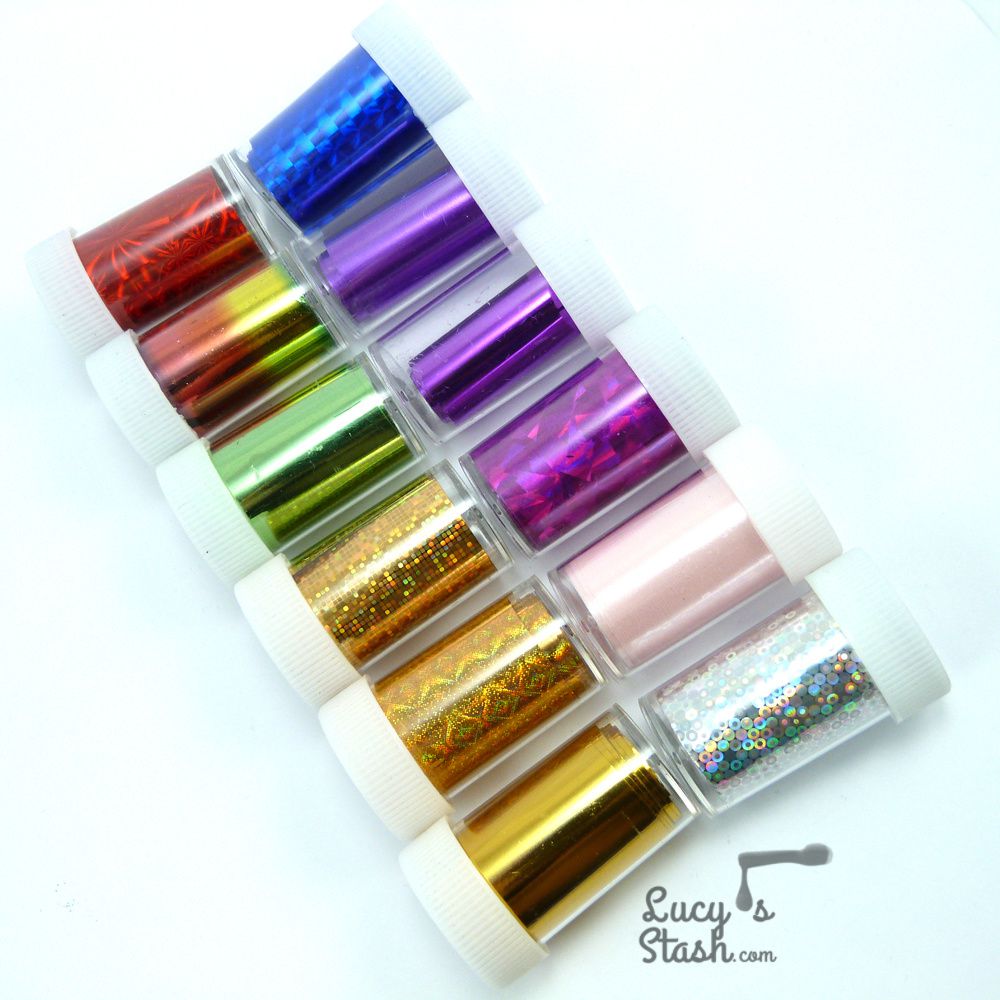 The set of 12 foils cost £6.35 so that works out at 53p per one...bargain if you ask me! There is free shipping so no extra cost there either. Each comes in a plastic container protecting the foil. You can check them out and purchase the '12 Colors Star Paper Professional Nail Sticker' set here. It's a strange product name as these are not really stickers and they are not a paper :)
Do you use nail foils? Leave me a link to your manicure and I'll be sure to visit your blog and check it out!
Have a lovely day
*PR sample