*PR samples
Hello lovelies,
Today I want to show you another new A England shade called Love Is Enough. It is an addition to the Heavenly Quotes collection. It seems like Adina, the creator of A England brand keeps working relentlessly on new shades because each new shade is just another gem.
Love Is Enough - dark olive green foil base with gold and silver foil flecks. It's a very interesting yet not bold shade (compared to neons or brights of course). The formula was slightly sheerer so I have applied two thicker coats. It applied well without streaks or patches and dried quite fast. I've applied Seche Vite topcoat to get the best possible shine.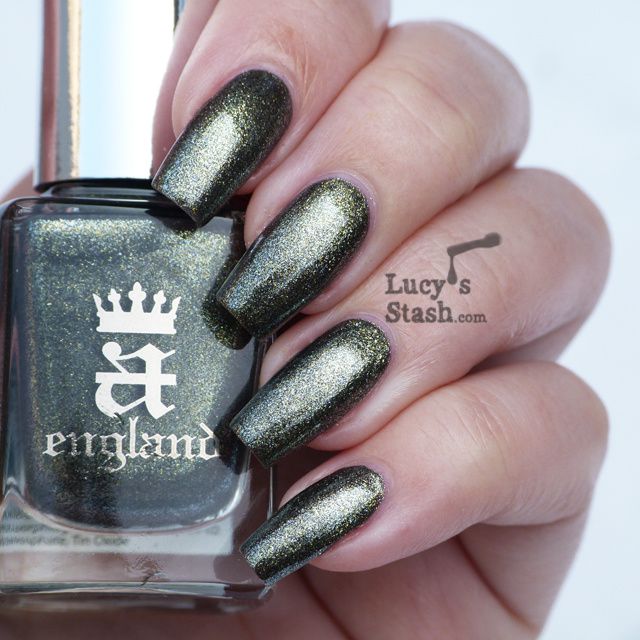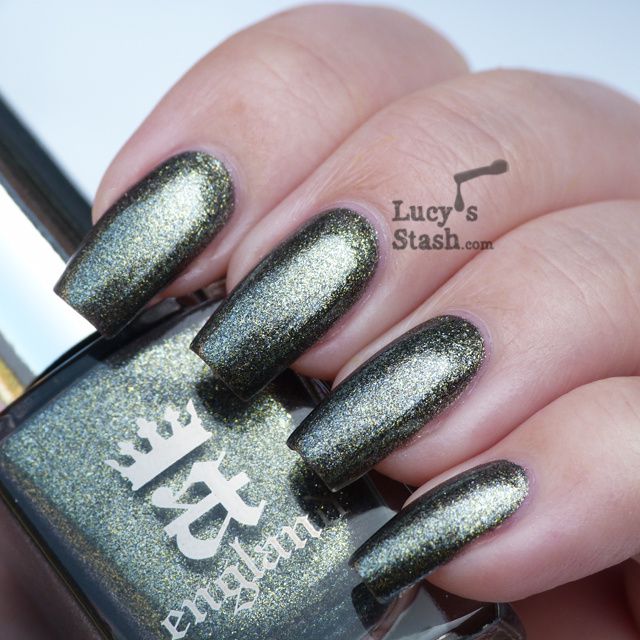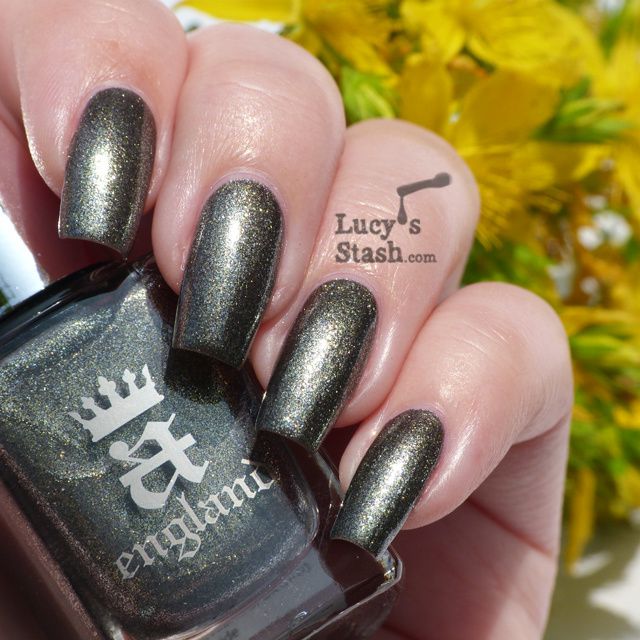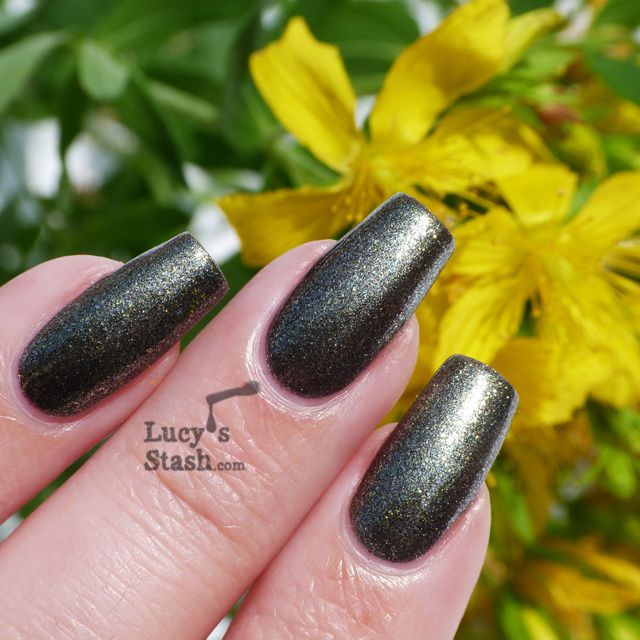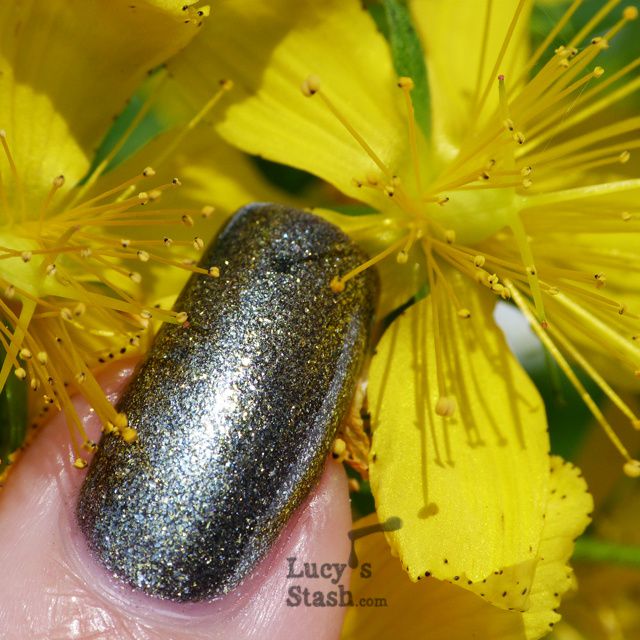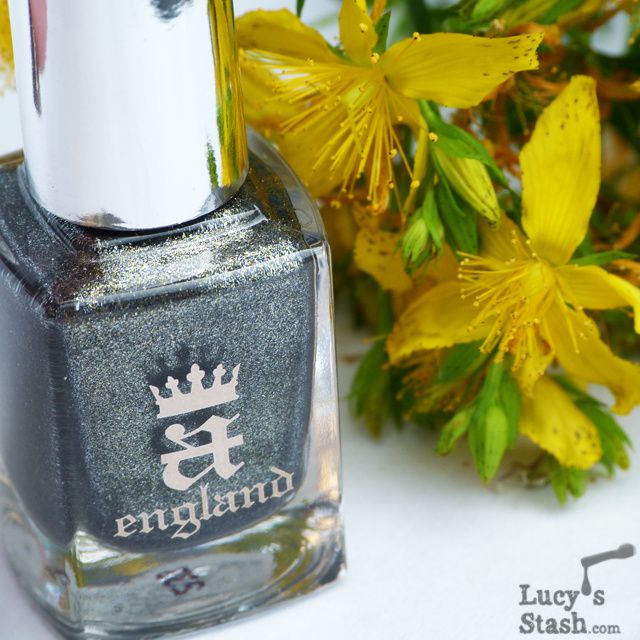 I've compared Love Is Enough to OPI Number One Nemesis because I thought they are identical. The truth is, they are very similar but OPI is darker and has a little bit less of the foil flecks.
I've tried to apply silver embossed stickers I received from Born Pretty Store. My past experience wasn't very good as the sticker usually don't stick to my nail properly because it's very curved. This time I've applied the stickers along the nail and they seemed to stick well.
Stickers are available here, you can use 10% discount code LUHH10.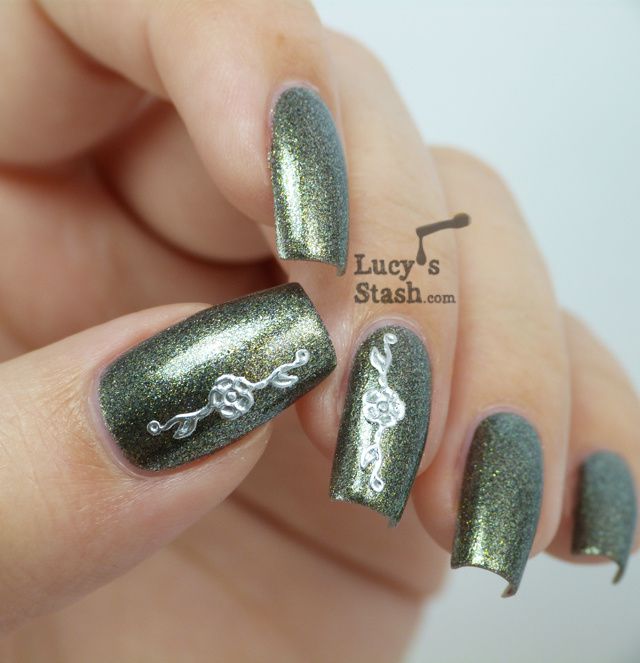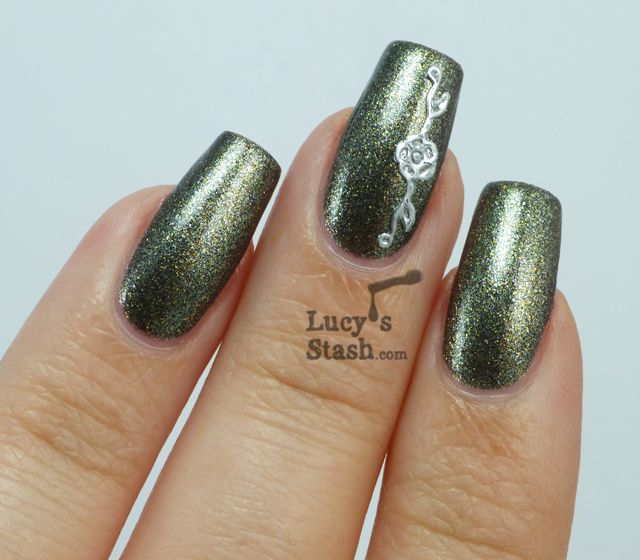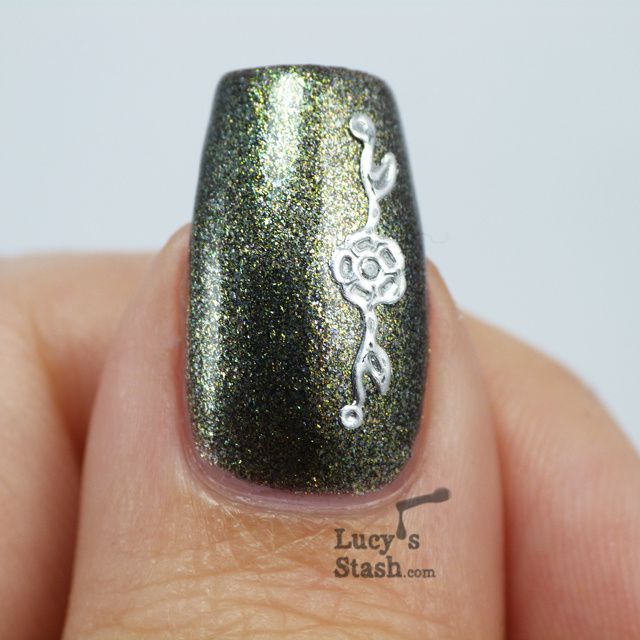 So what do you think of this new A England shade? If you'd like to get your paws on the new A England collection, it is available in e-shops all over the world, HERE is the full list.