Hello lovelies,
As you might know, Christy Rose, the creator behind KBShimmer brand has released new Spring line of polishes. I am over the moon that I was given a chance to review three shades and the KBShimmer topcoat!
From press release: "
Christy Rose says "With Easter, warmer weather, and Spring Break fast approaching February is the ideal time to introduce softer pastels to our lineup, but also to add a splash of bold color."
The spring lineup includes three glitter top coats, two bold jellies, and four creamy pastels, one of which is scented."
Pastel Me More - mix of pastel-coloured glitters. The colour combo is quite unusual and very Spring themed. It includes yellow, blue, green, pink and oragnce glitter in clear base. I have applied one coat of Pastel Me More over OPI Vant To Bite My Neck? There is a very good amount of glitter in the bottle so I didn't have to 'fish out' the glitter. It is great for layering and it dried fast.
Get Clover It - emerald jelly with fine silver particles, round gold, turquoise and green glitter. Oh how I adore this shade! I love the 'squishiness' of the green jelly and the round glitter looks like coins dropped into it. It's a great polish for St. Patrick's Day, isn't it?
The formula is on the sheerer side so I would recommend to layer it over green polish. I'm wearing three thick coats which produced awesome jelly effect but to be honest it takes a while to dry because of the amount of polish. It applied easily and there's plenty of glitter in the bottle.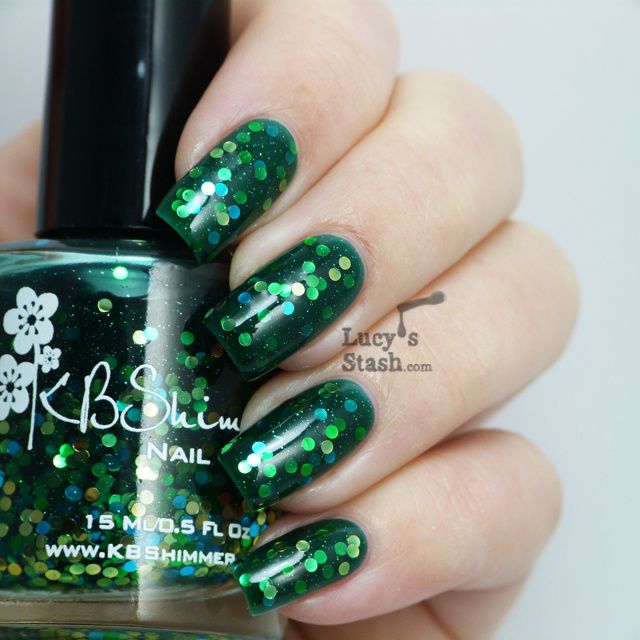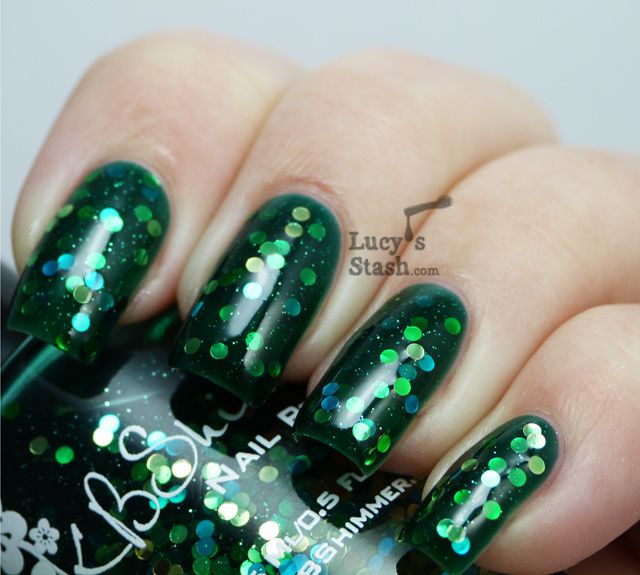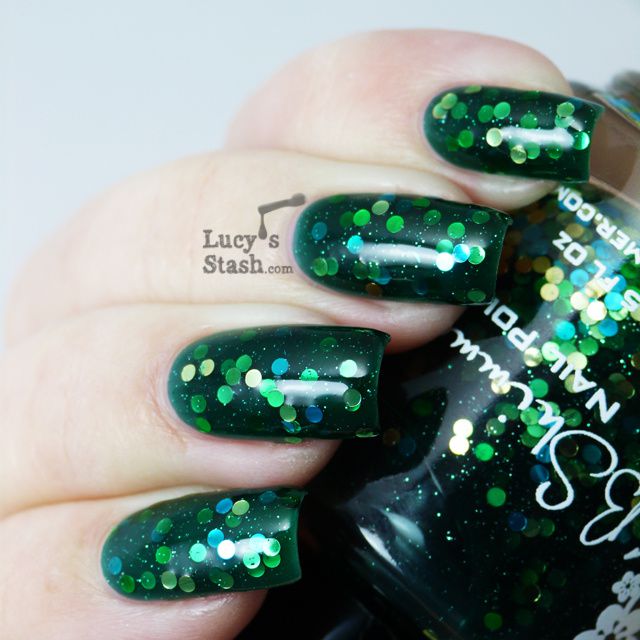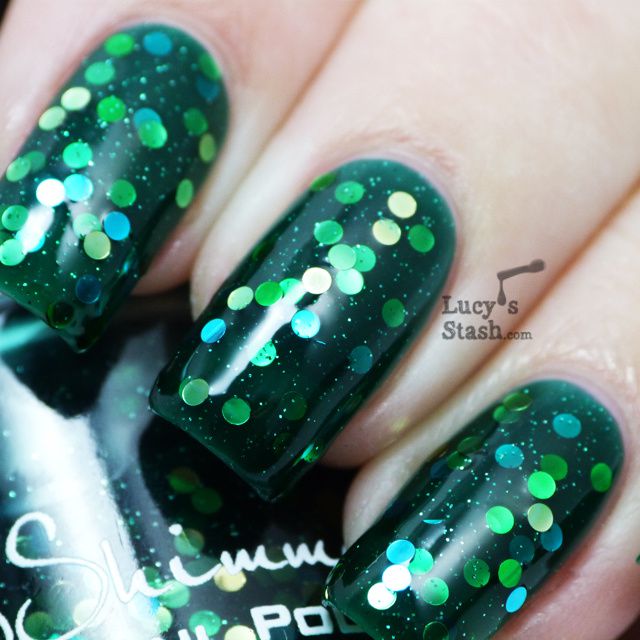 Iris My Case - lavender crème base with purple, blue, fuchsia, rose, silver and turquoise glitter. I don't want to repeat myself but this another absolutely gorgeous creation. It applied very easily and I'm wearing two thicker coats. Polish dried fast even though I have used thicker coats but it wasn't completely smooth so I needed a layer of KBShimmer topcoat.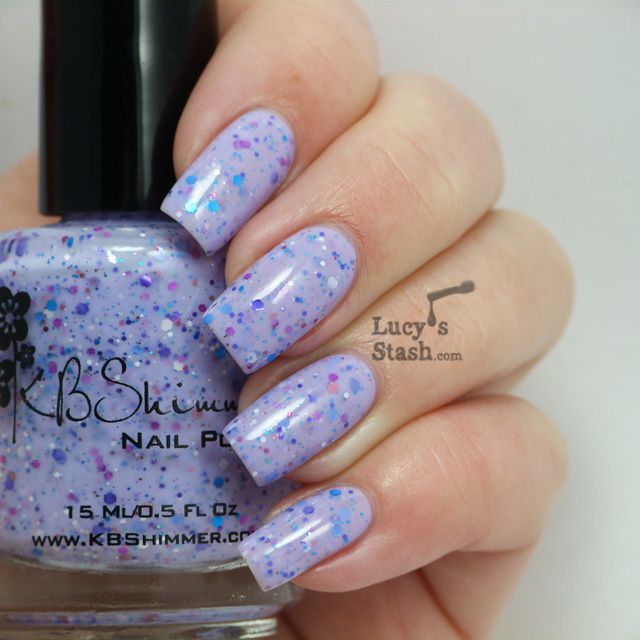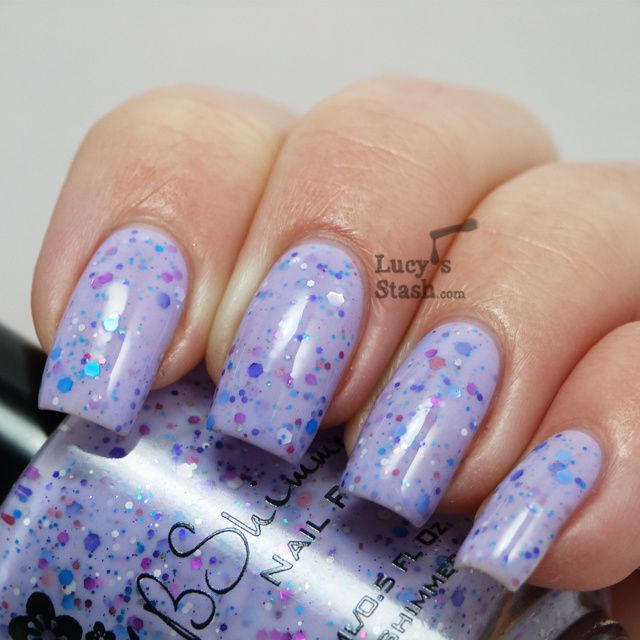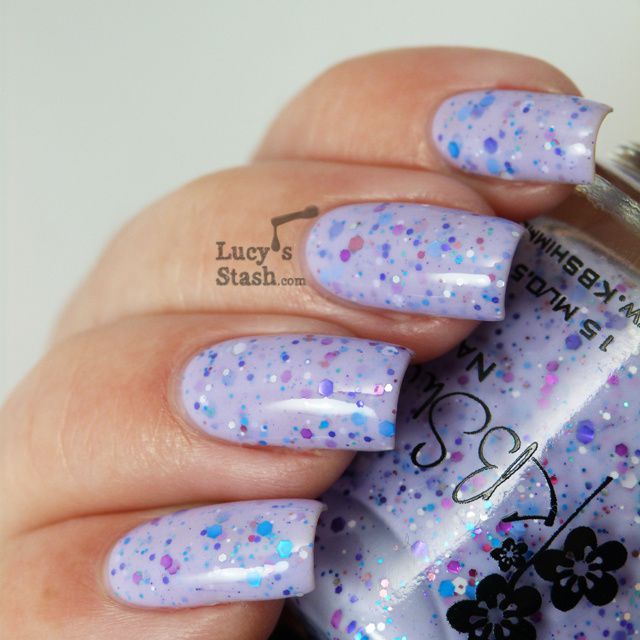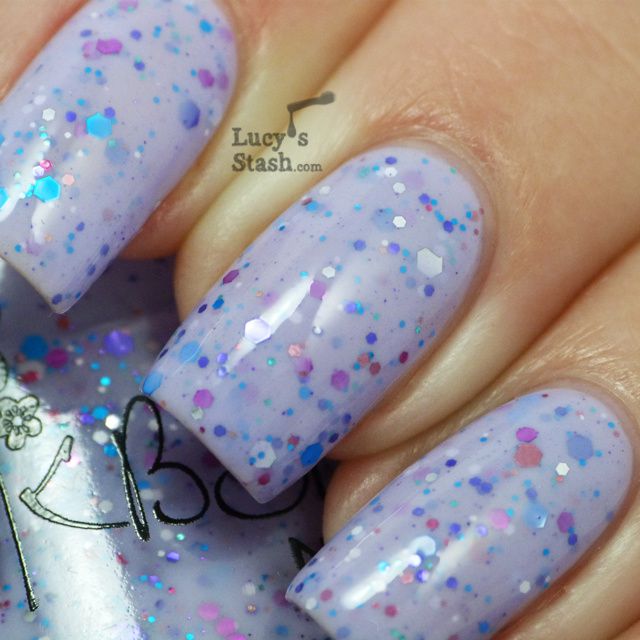 Clearly on Top - KBShimmer own topcoat that reminds me a lot of Seche Vite formula. It is on the thicker side but not as thick as SV which I like because then I can 'roll it on' the nail without touching the nail with the brush which prevents any smudging. It dries fast and shiny and I think it's a good topcoat. It was very hard within an hour. I am curious though whether it will get even thicker in time like SV. But it shouldn't get any thicker than this.
This is the travel size 7ml bottle.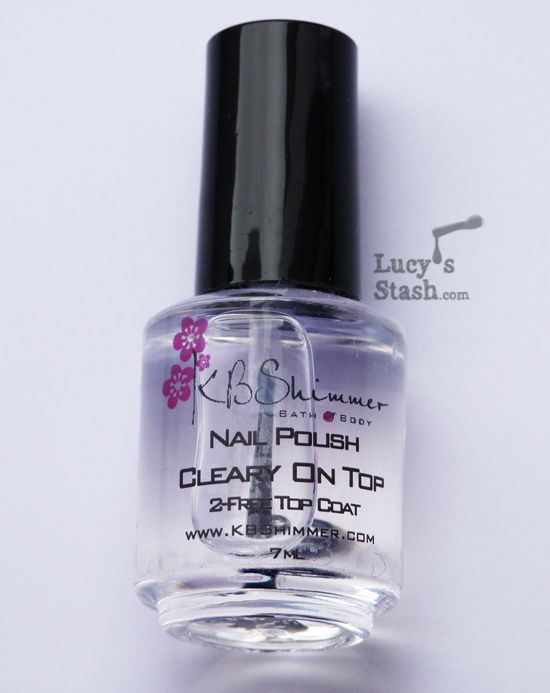 Overall, I would be very happy to spend my money on these polishes as they are great quality and pretty colour combinations.  I'm already eyeing other shades so hopefully there'll be some good offer soon :)
I haven't found any major flaw with them except next time I'll layer Get Clover It over green polish so I don't waste such gorgeous polish.
KBShimmer polishes are available at Harlow & Co. for worldwide delivery and at KBShimmer website and Etsy store for sales within United States.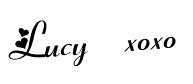 *These were provided for an honest review